Practitioners Across Australia Celebrate Falun Dafa Day
May 21, 2019 | By a Minghui correspondents
(Minghui.org) Falun Gong, also known as Falun Dafa, was first made public in Changchun, Jilin Province, China on May 13, 1992 by its founder Mr. Li Hongzhi. The practice has since spread to over 100 countries around the world.
May 13 was declared "World Falun Dafa Day" in 2000. On the occasion of the 20th annual World Falun Dafa Day and also the 68th birthday of Mr. Li, Falun Dafa practitioners around the world have held celebratory events honoring Falun Dafa and expressing their gratitude to Mr. Li.
Sydney, Australia: Celebrating World Falun Dafa Day in Various Districts
Sydney practitioners held several celebratory events on May 3-12, 2019 in various districts of Sydney to honor the occasion. Exercise demonstrations, free classes, lotus flower origami, Chinese calligraphy, music, dance, and traditional Chinese cultural performances were some of the programs held at Hyde Park, Ashfield, Hurtsville, and North Ryde to express practitioners' gratitude to Master Li for teaching the Fa as well as displaying the beauty of Dafa.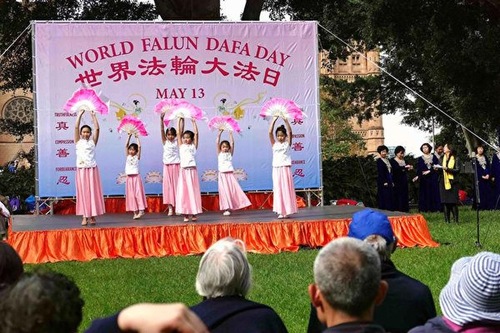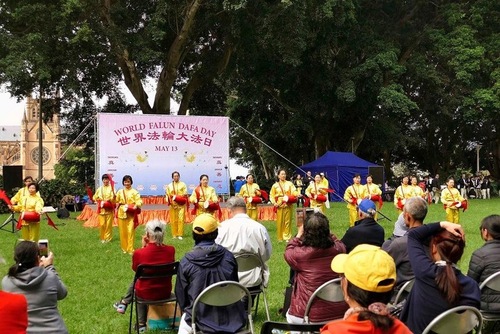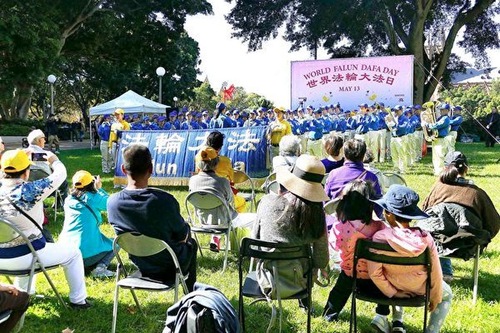 Practitioners celebrate World Falun Dafa Day at Hyde Park in central Sydney on May 11, 2019.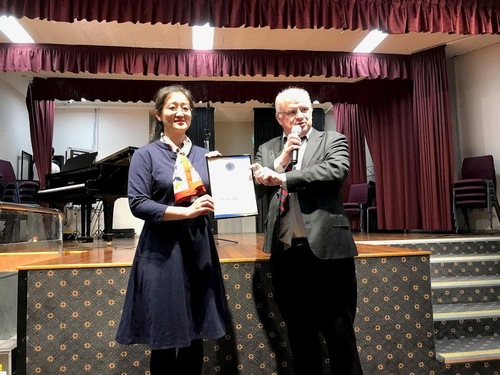 City of Parramatta Mayor Andrew Wilson (right) issued a proclamation recognizing Dafa's contribution to the local community and congratulating the 27th Anniversary of Falun Dafa's public introduction.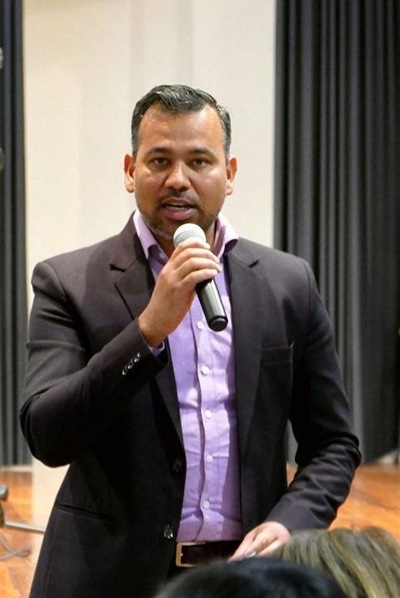 City of Parramatta councilor Sameer Pandey expresses his support for Falun Dafa at the celebratory event in North Ryde Community Center on May 3, 2019.
Falun Dafa Day celebratory event at North Ryde Community Center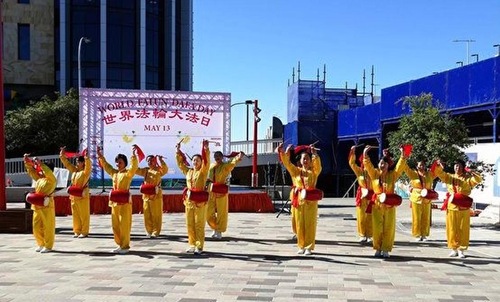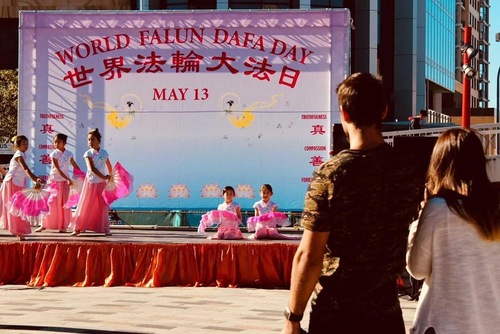 Falun Dafa Day celebrations at Hurstville on May 12, 2019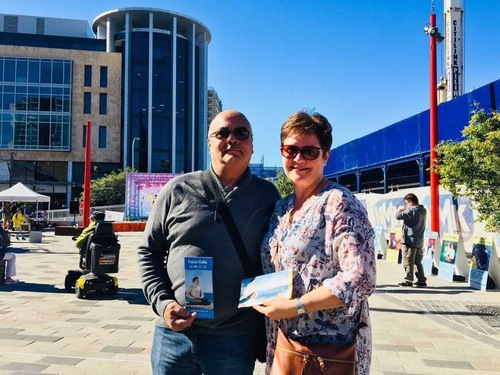 Hurstville resident Voser (right) wants to practice Falun Dafa.
Western Australia: Practitioners in the capital city of Perth celebrate Falun Dafa Day
Practitioners celebrated Falun Dafa Day with the Chinese dragon dance and waist drum performances in Perth's central open-air shopping area – Murray St. Mall on May 11, 2019.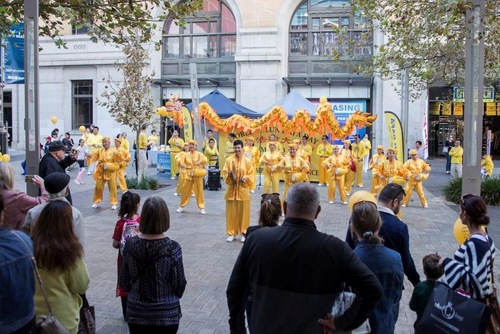 Chinese dragon dance and waist drum performance
Western Australia Member of Parliament Robin Scott gave a speech at the event. He said that Australia is fortunate to have so many practitioners who follow the principles of Truthfulness-Compassion-Forbearance, bringing a positive influence to society. He hopes everyone will embrace these values in their lives.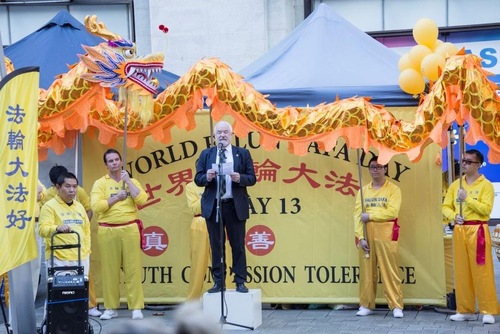 Western Australia Member of Parliament Robin Scott attends the celebrations and expresses his support.
Mayors of City of Canning and City of Stirling Mr. Paul Ng and Mr. Mark Irwin sent congratulatory messages.
As Murray Street mall is one of the busiest areas in Perth, many people learned more about Falun Dafa that day. Some were drawn by the exercise demonstrations and learned the movements on the spot.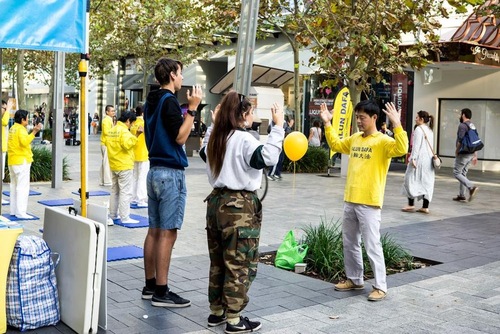 Passersby learn the exercises.
Group exercise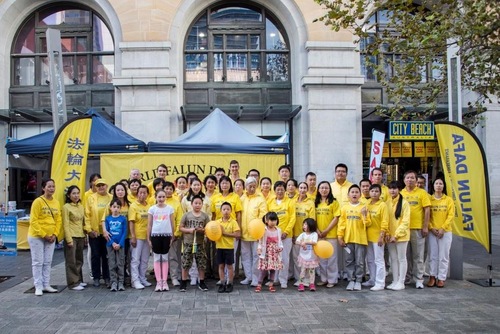 Practitioners wish Mr. Li Hongzhi, the founder of Falun Dafa, Happy Birthday
Related article in Chinese:
http://www.minghui.org/mh/articles/2019/5/15/西澳法轮功学员庆祝世界法轮大法日(图)-387389.html