New York: Practitioners from Around the World Celebrate World Falun Dafa Day
May 21, 2019 | By a Minghui correspondent in New York
(Minghui.org) Approximately 10,000 Falun Dafa practitioners from countries around the world gathered in New York on May 16, 2019 to celebrate Falun Dafa Day. Dressed in their national costumes, they took part in a grand parade along the streets of New York accompanied by the Tian Guo Marching Band's inspiring music.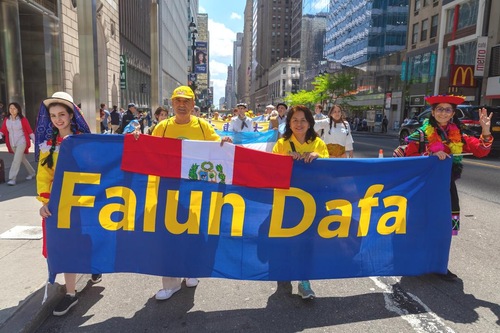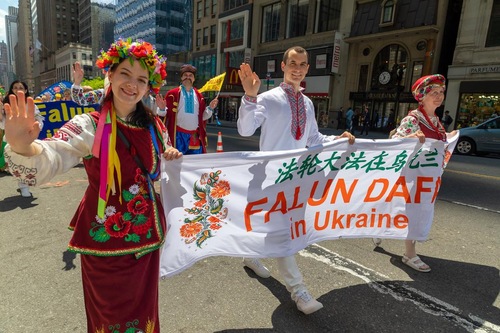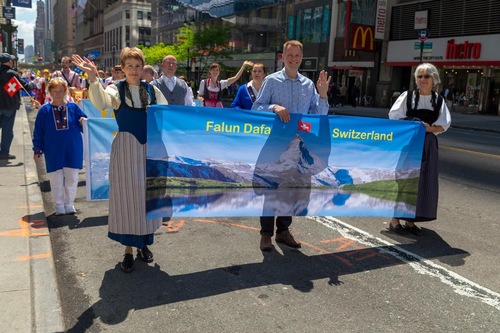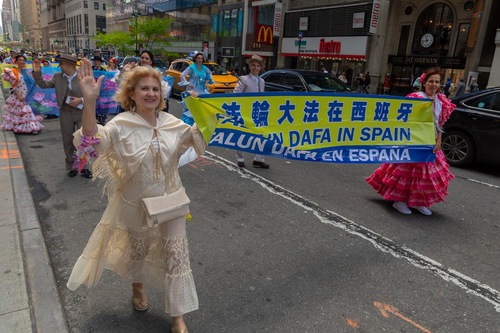 Dressed in their national costumes, practitioners from around the world took part in a parade on May 16, 2019 to celebrate the 20th annual World Falun Dafa Day.
Finding Inner Peace and Resolving Difficult Relationships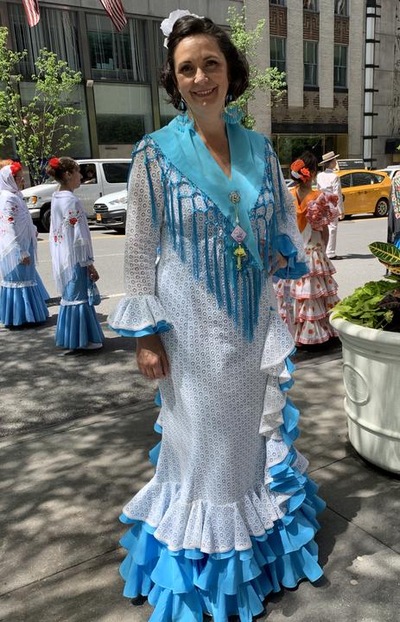 Sandra Flores said she's experienced many amazing things through practicing Dafa.She is grateful to Master Li and hopes that one day everyone will practice Falun Dafa.
Sandra Flores is a journalist from Spain. In 2006 her friend received a brochure about Falun Dafa and invited her to try the practice with her. When Sandra read Zhuan Falun, the main book of Falun Dafa's teachings, she was amazed to discover that all her questions about life were answered.
Before she began practicing Sandra could not get along with her parents. When she used the principles of Dafa to handle their difficult relationship, the disagreements suddenly faded away. Although her father is not a practitioner, he has great respect for Dafa because he knows that Sandra is now a kinder, better person.
Sandra also used to be very anxious about her future, constantly worrying if she would find a job. Now she feels at peace and relaxed.
She participated in the parade dressed in the traditional costume of southern Spain. Sandra is grateful for everything Dafa has given her and hopes that one day everyone can practice Falun Dafa.
Hope for Humanity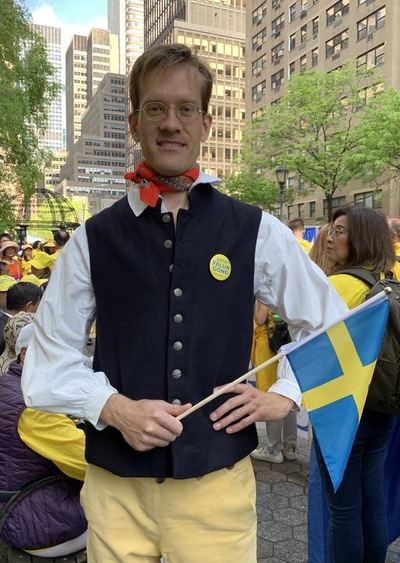 Christian Nilsson from Sweden said the teachings of Falun Dafa gave him hope for the future.
Christian Nilsson is an environmental engineer from Sweden. He said that before he began practicing he was very pessimistic and disappointed with humanity. Therefore he pursued a career in environmental protection to save the earth. After he began practicing Falun Dafa in 2000, he had hope for the future. He said the teachings in Zhuan Falun taught him to be humble and made him wiser.
Passing On Dafa's Principles to Children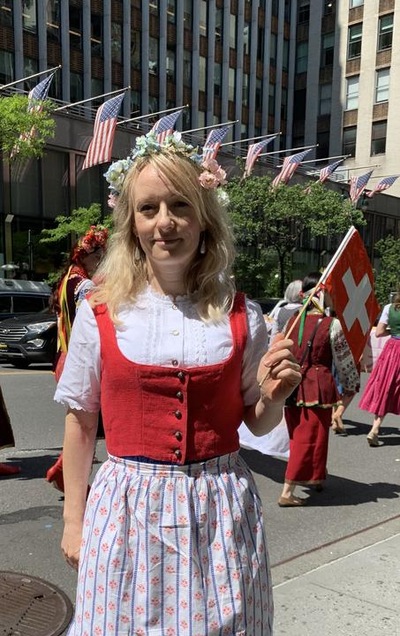 Denise Alfjorden, a practitioner from Switzerland
Denise Alfjorden wore a traditional Swiss costume made by her mother. She feels blessed to have found Falun Dafa 9 years ago. Before she began practicing, Denise traveled around the world searching for the meaning of life. She found many cultivation methods but felt that all of them were superficial. She said as soon as she read Zhuan Falun she knew it was most profound. Denise now has a 2-year-old daughter and she is passing on Dafa's principles to her.