Canada: Multiple Cities Proclaim May 13, 2019, "Falun Dafa Day"
(Minghui.org) Falun Gong, also known as Falun Dafa, was made public first in Changchun, Jilin Province, China on May 13, 1992, by its founder Mr. Li Hongzhi. Since then, the practice has spread to over 100 countries.
May 13 was declared as "World Falun Dafa Day" in 2000. On the occasion of the 20th Falun Dafa Day and also the 68th birthday of Mr. Li, many cities in Canada proclaimed May 13, 2019, as Falun Dafa Day or sent congratulatory letters to celebrate World Falun Dafa Day and commemorate it.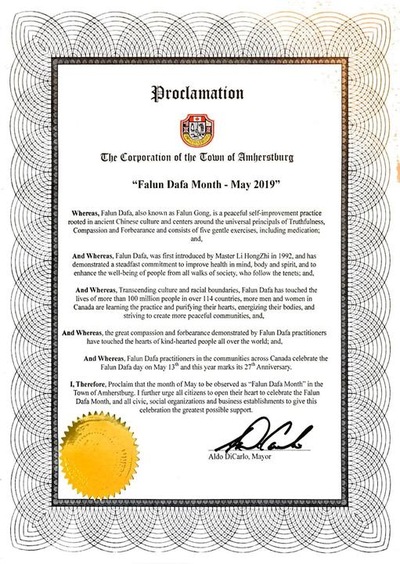 Proclamation of Falun Dafa month from the town of Amherstburg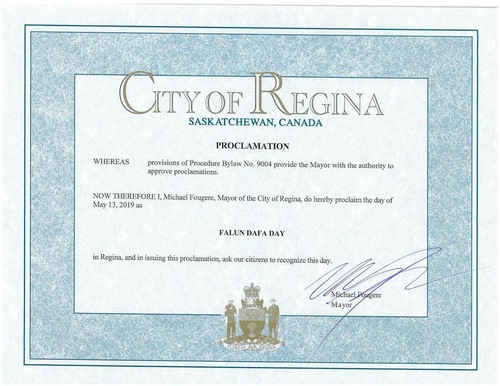 Mayor Michael Fougere proclaims May 13, 2019 as Falun Dafa Day in Regina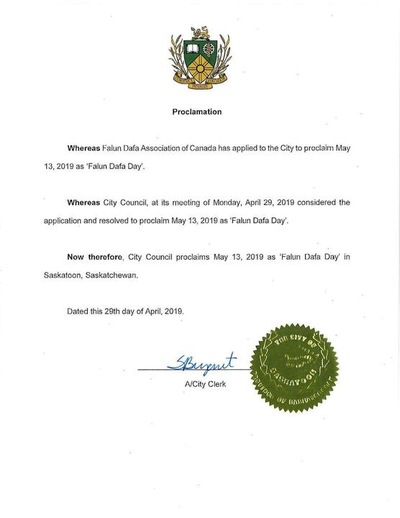 Proclamation from Saskatoon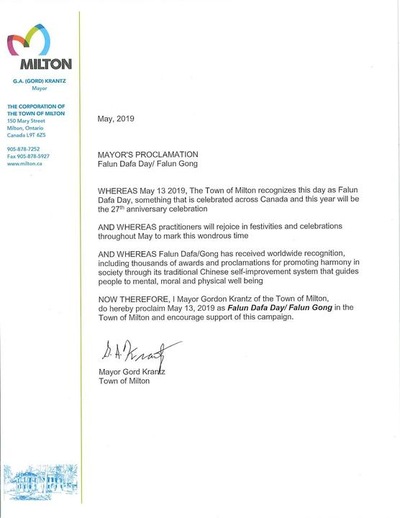 Mayor Gord Krantz of Milton proclaims May 13, 2019 as Falun Dafa Day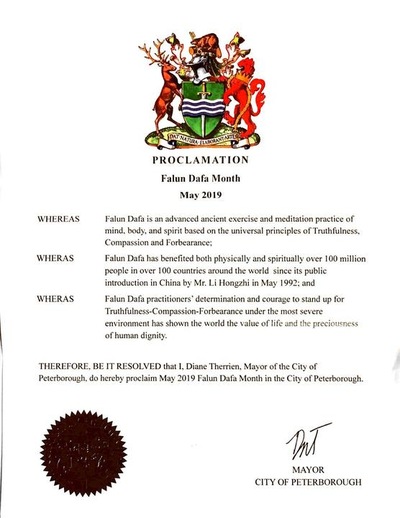 Mayor Diane Therrien of Peterborough proclaims May 2019 as Falun Dafa month in the city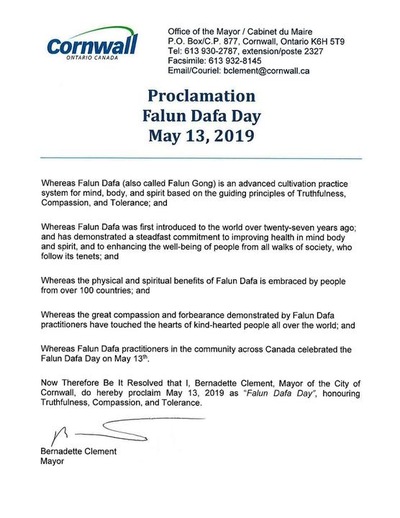 Mayor Bernadette Clement of Cornwall proclaims May 13, 2019 as Falun Dafa Day in the city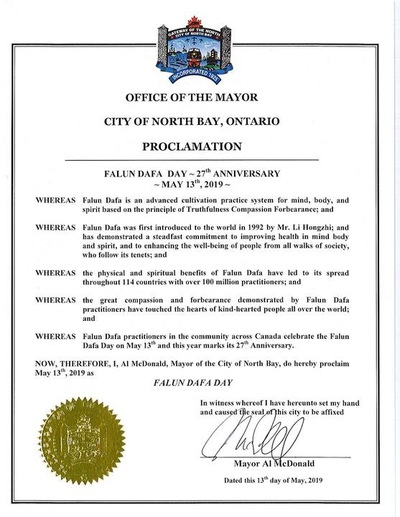 North Bay proclaims May 13, 2019 as Falun Dafa Day in the city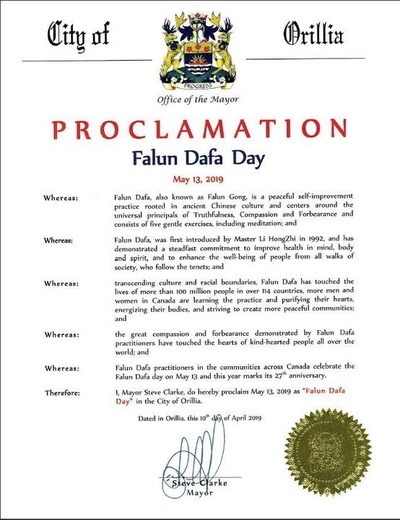 Mayor Steve Clarke of Orillia proclaims May 13, 2019 as Falun Dafa Day in the city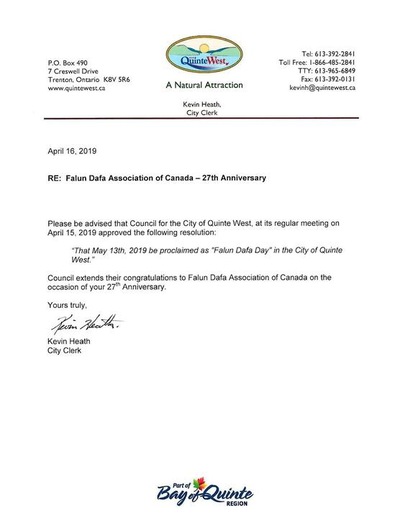 Quinte West proclaims May 13, 2019 as Falun Dafa Day in the city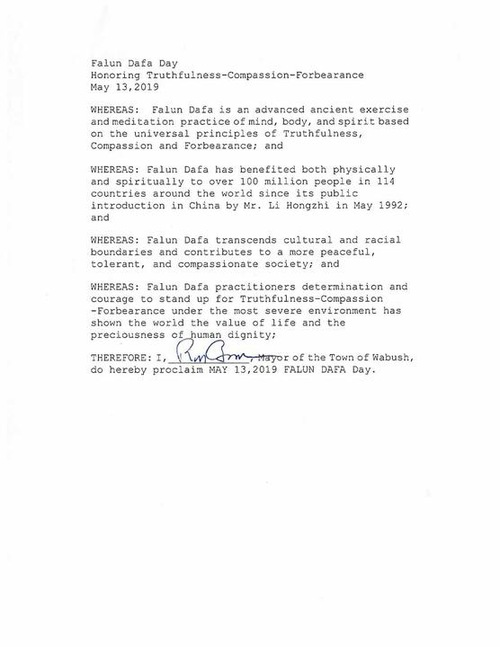 Wabush proclaims May 13, 2019 as Falun Dafa Day in the city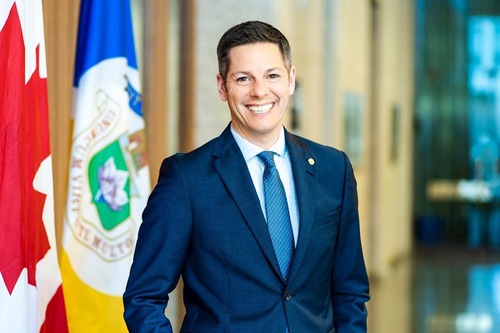 Mayor Brian Bowman of Winnipeg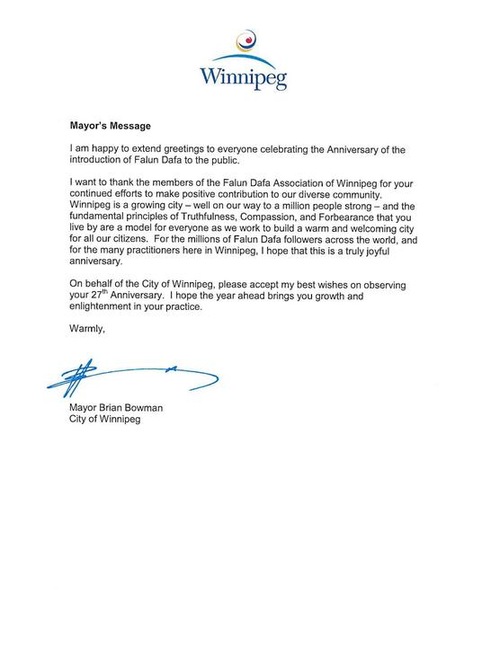 Letter from Mayor Brian Bowman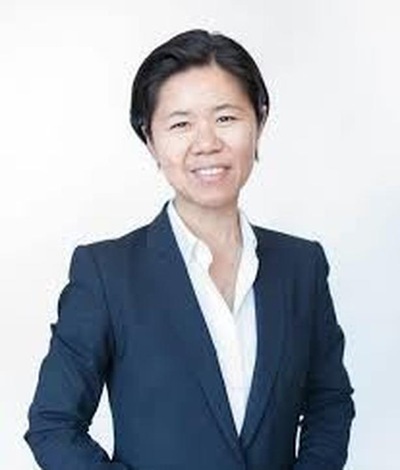 Kristyn Wong-Tam, Toronto City Council Member of Ward 27 Toronto Centre-Rosedale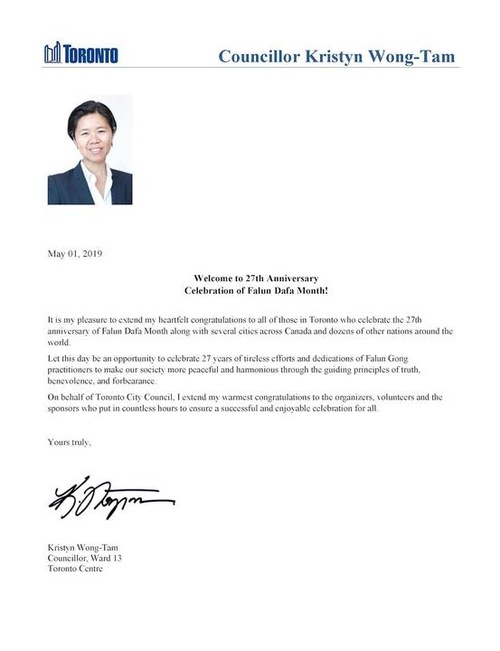 Letter from Kristyn Wong-Tam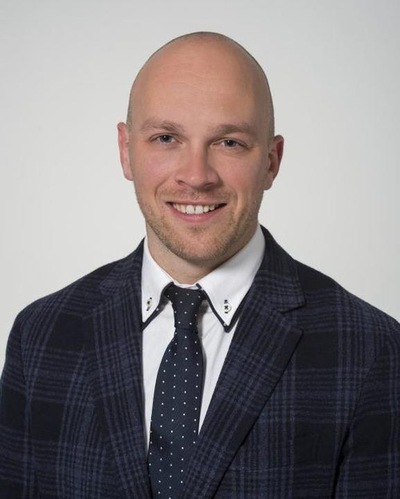 Brad Bradford, Toronto City Council Member of Beaches-East York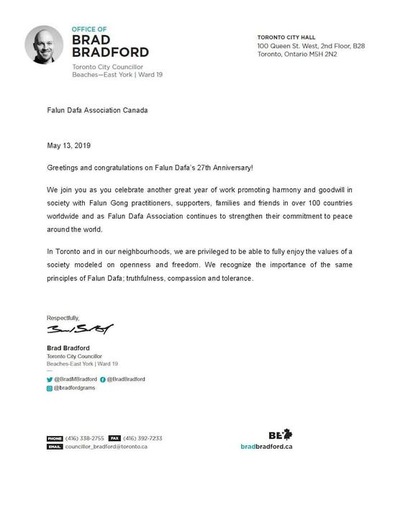 Letter from Brad Bradford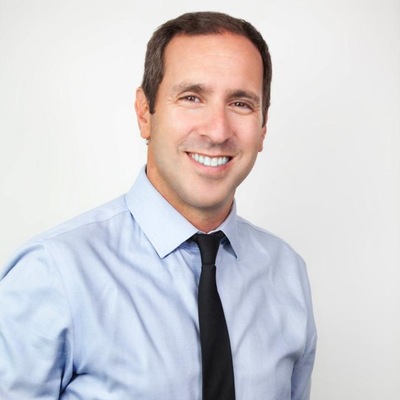 Josh Matlow, Toronto City Council Member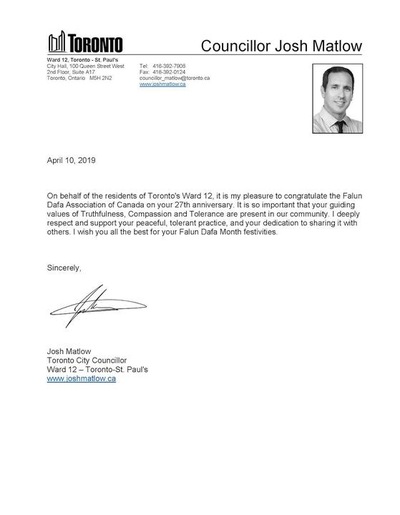 Letter from Josh Matlow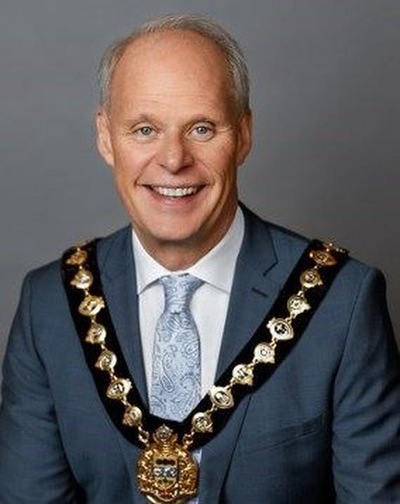 Mayor Dan Carter of Oshawa, Ontario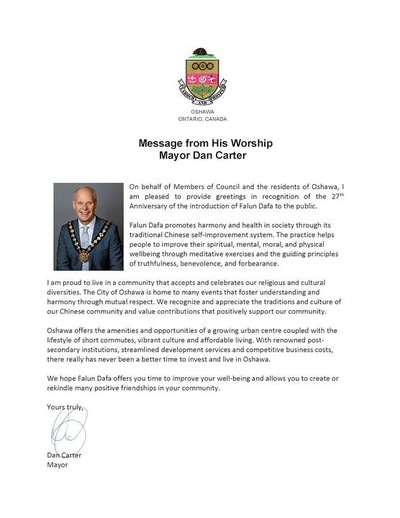 Letter from Mayor Dan Carter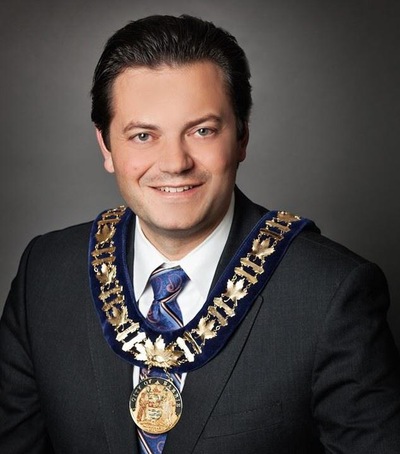 Mayor Jeff Lehman of Barrie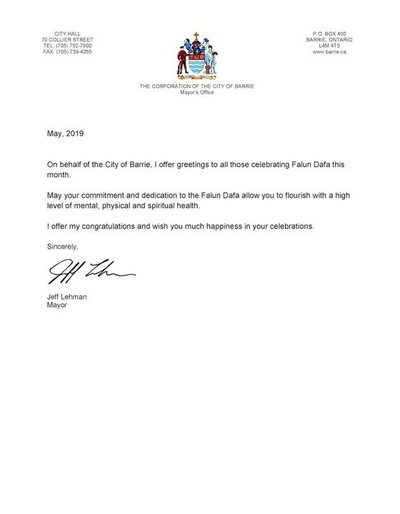 Letter from Mayor Jeff Lehman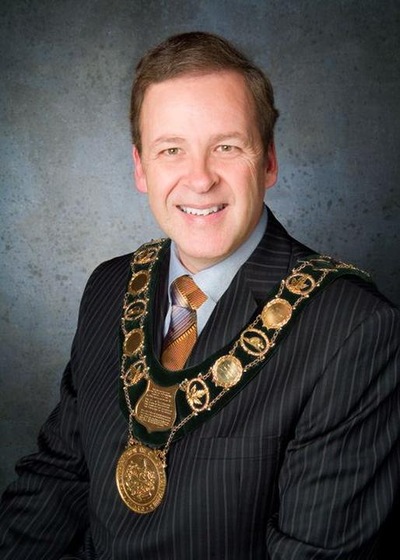 Mayor Walter Sendzik of St. Catharine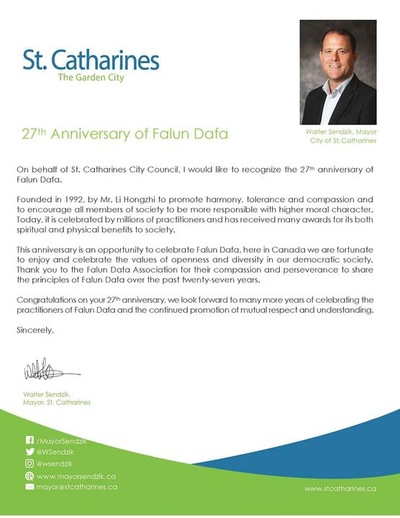 Letter from Mayor Walter Sendzik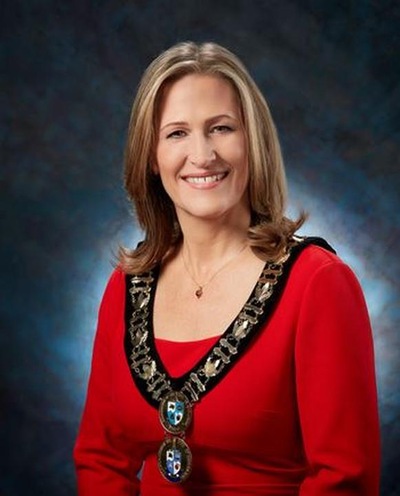 Mayor Marianne Meed Ward of Burlington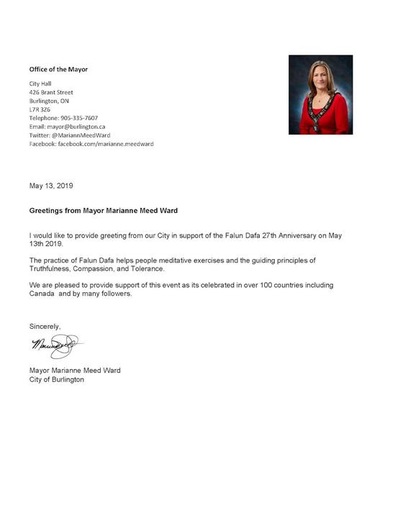 Letter from Mayor Marianne Meed Ward
Mayor Sheryl Spence of Warman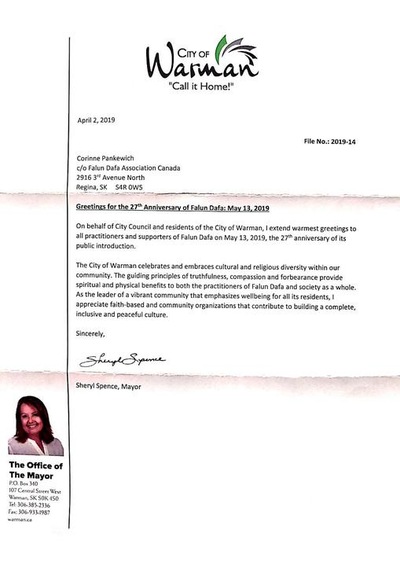 Letter from Mayor Sheryl Spence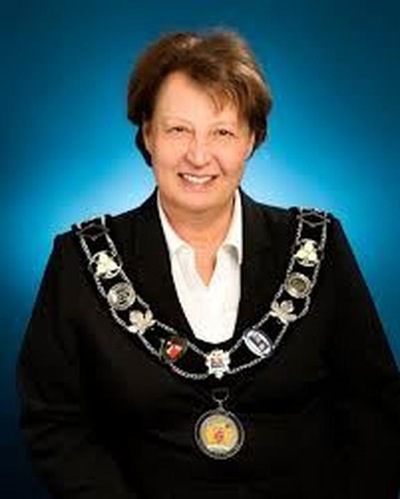 Mayor Betty Disero of Niagara On The Lake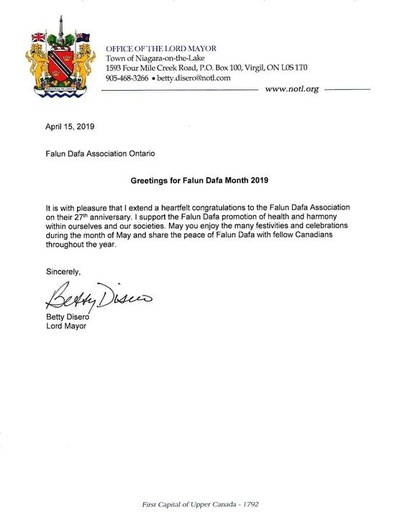 Letter from Mayor Betty Disero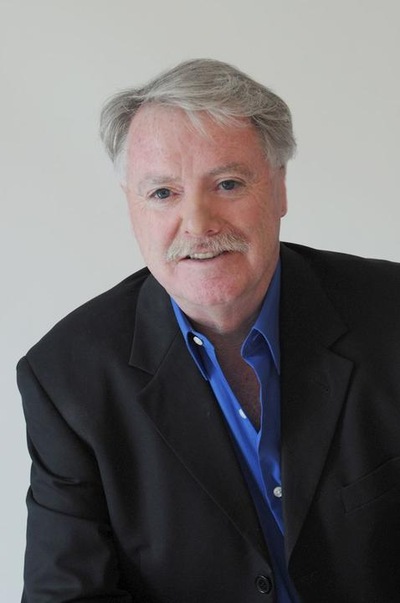 Mayor Mike Bradley of Sarnia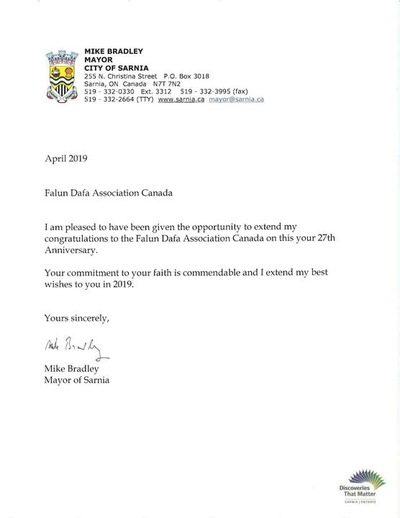 Letter from Mayor Mike Bradley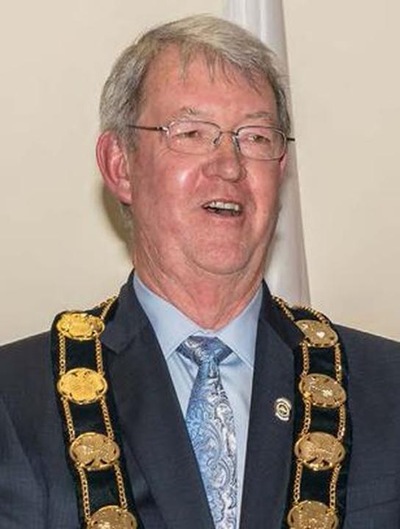 Mayor Allan Alls of Erin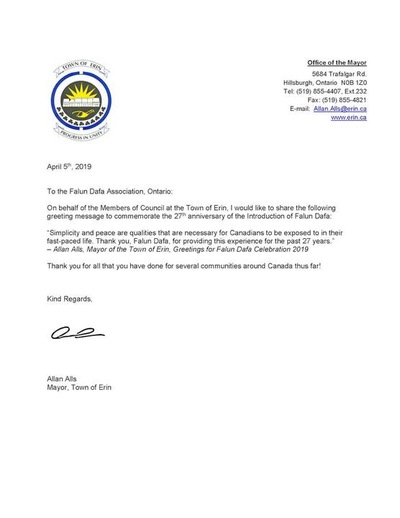 Letter from Mayor Allan Alls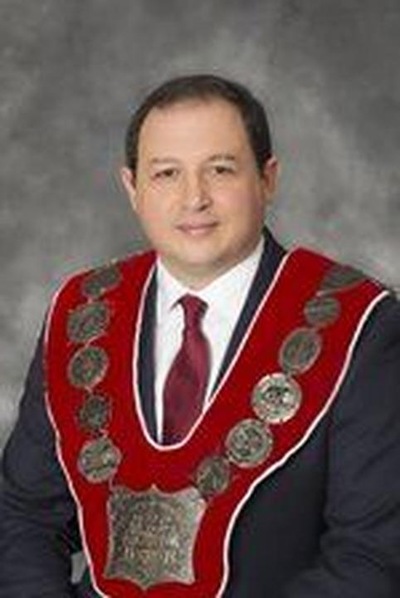 Mayor Christian C. Provenzano of Sault Ste. Mariev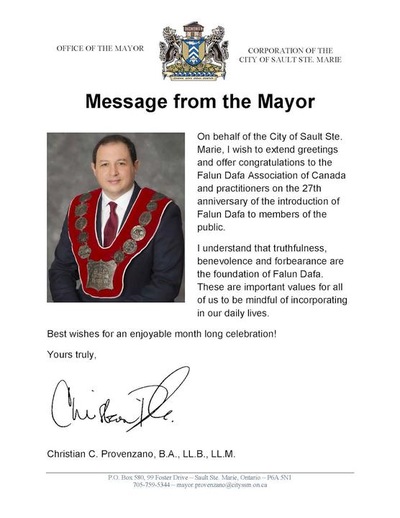 Letter from Mayor Christian C. Provenzano