Europe: Practitioners and Supporters Celebrate the 20th Annual World Falun Dafa Day
May 16, 2019 | By Falun Dafa practitioners in Europe
(Minghui.org) May 13, 2019 marks the 20th annual World Falun Dafa Day, and is also the 68th birthday of Master Li Hongzhi, the founder of this traditional mind and body cultivation practice.
Last weekend, practitioners and supporters of Falun Gong (also called Falun Dafa) from throughout the world held various activities to celebrate this holiday. This report covers the events that took place in Germany, Finland, and Switzerland.
Practitioners demonstrated the Falun Gong exercises, performed traditional Chinese dances, and presented musical offerings on a variety of instruments. They also distributed fliers and collected signatures on a petition calling for an end to the persecution of Falun Gong in China.
Frankfurt, Germany
European Union (EU) parliamentary members, German lawmakers, and human rights activists attended the celebration on Rome Square in Frankfurt on Saturday. In their speeches, these supporters strongly condemned the persecution and commended Falun Gong's 20-year peaceful resistance.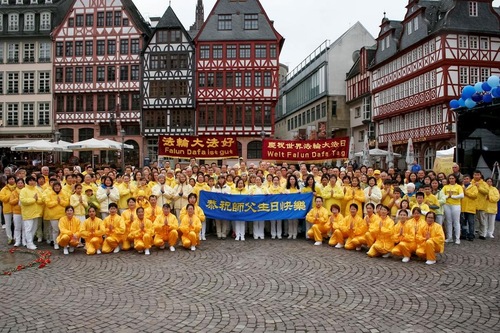 Practitioners from Germany wish Master Li a happy birthday.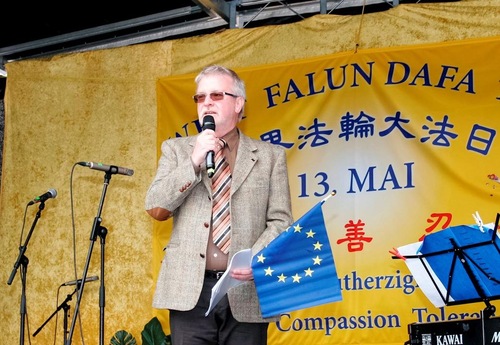 EU Parliament Member Michael Gahler praised Dafa's universal principles of Truthfulness-Compassion-Forbearance, and expressed the hope that all imprisoned practitioners in China will be freed soon.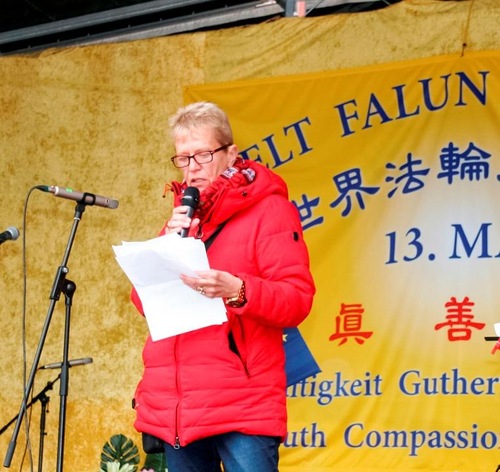 German Parliament Member Ulrike Nissen expressed her respect for practitioners, for persisting in their peaceful efforts to end the persecution in China.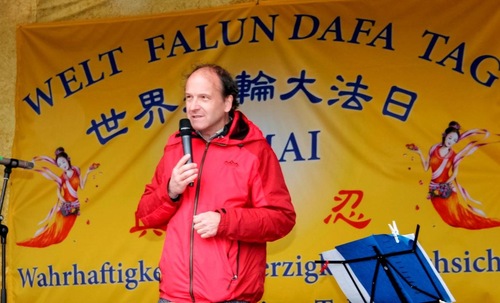 Human rights activist Ulrich Delius condemned the persecution and praised Falun Gong's peaceful resistance.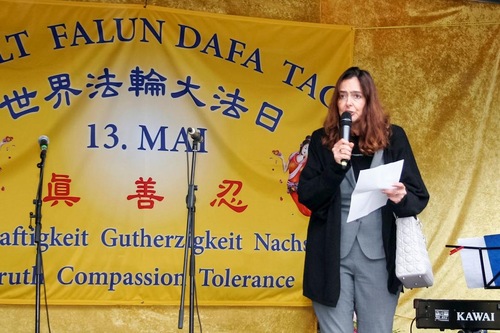 Human rights activist Michaele Koller briefly listed the physical and mental tortures that the Chinese regime uses in its persecution of Falun Gong practitioners. She praised the peaceful resistance and called upon the international community to speak up for Falun Gong.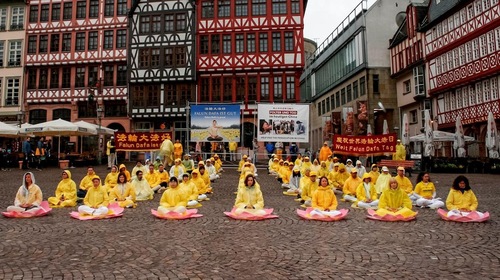 Demonstrating the Falun Gong exercises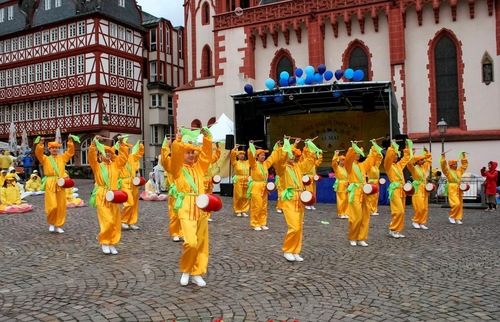 Waist drum performance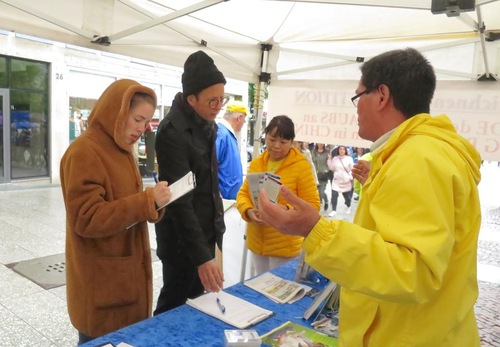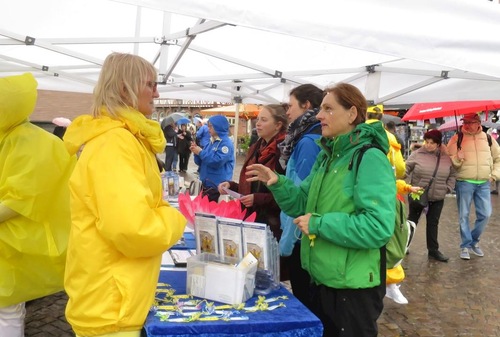 Many people signed the petition calling for an end to the persecution of Falun Gong.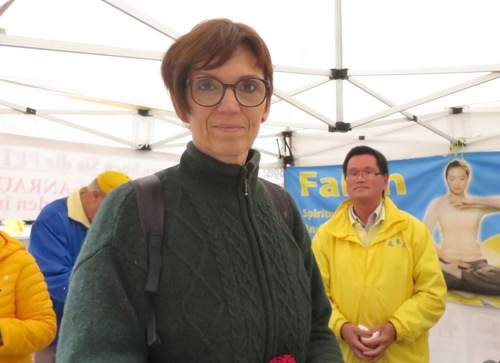 Kerstin Kuschel is glad that her signature will encourage practitioners in China. "The persecution is wrong," she said, "people must stand up against it."
Helsinki, Finland
The World Falun Dafa Day celebration in Helsinki was held in front of the Helsinki Cathedral, a well-known tourist destination, on Saturday.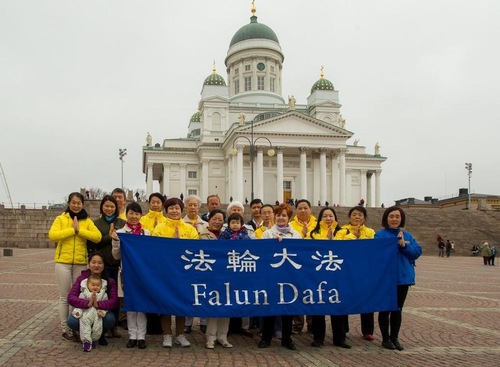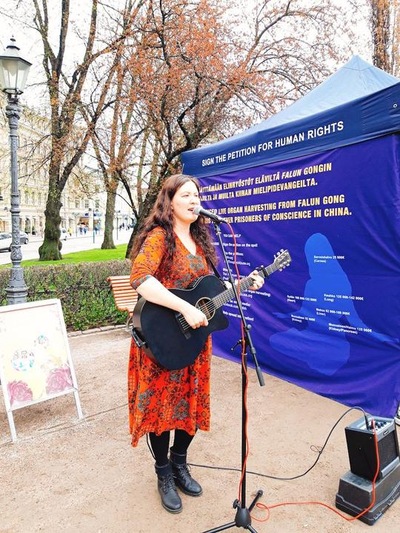 Celebrating the 20th annual Falun Dafa Day and Master Li's birthday in Helsinki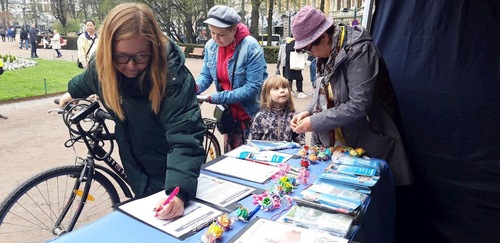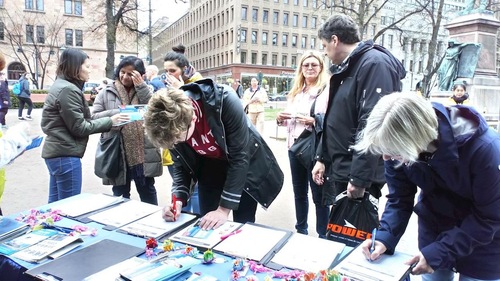 Signing the petition calling for an end to the persecution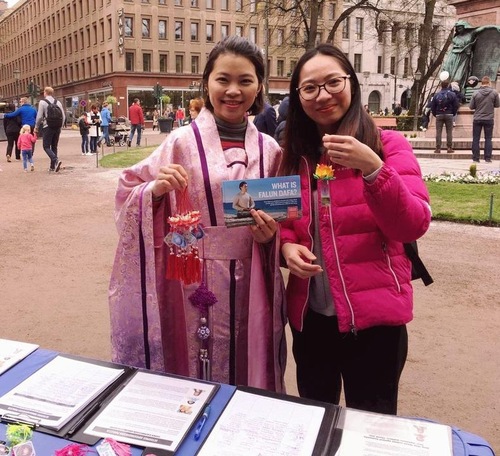 Practitioner Thao Nguyen (left) said that practicing Falun Gong has improved her temper.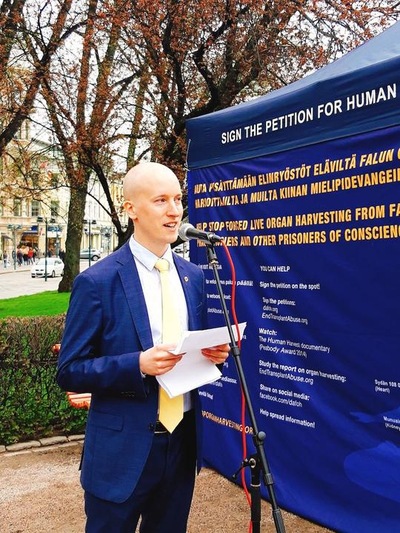 Practitioner Limari Nevasmaa believes that practicing Falun Gong releases the stress he experiences at his workplace and has also improved the way he treats others.
Switzerland
Practitioners in Switzerland celebrated the holiday by performing group exercises and sharing cultivation experience.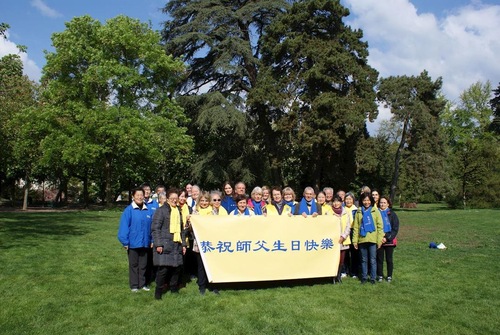 Practitioners wish Master Li a happy birthday.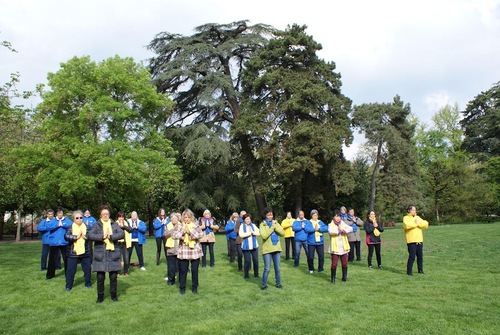 Group exercises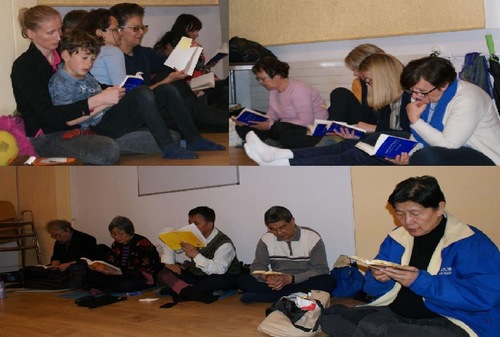 Group Fa-study
Chinese language articles: Switzerland, Finland