Taiwan: President and 96 Elected Officials Welcome Shen Yun
April 06, 2019 | By Minghui correspondents Sun Bai and Su Rong
(Minghui.org) Shen Yun Performing Arts will present 28 shows in six cities in Taiwan from April 3 to April 30, 2019. President Tsai Ing-wen and 96 other elected officials sent greetings to welcome Shen Yun prior to the popular New York-based company's arrival in Taiwan.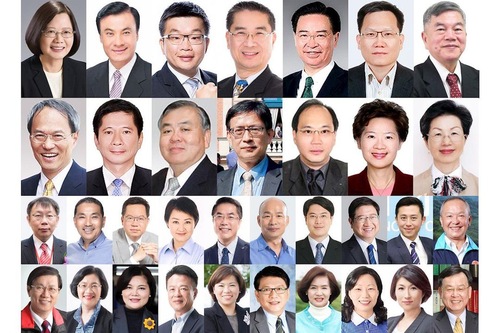 Taiwanese officials sent greetings to welcome Shen Yun Performing Arts prior to the company's 28-show tour in Taiwan.
Central Government Officials Extend Welcome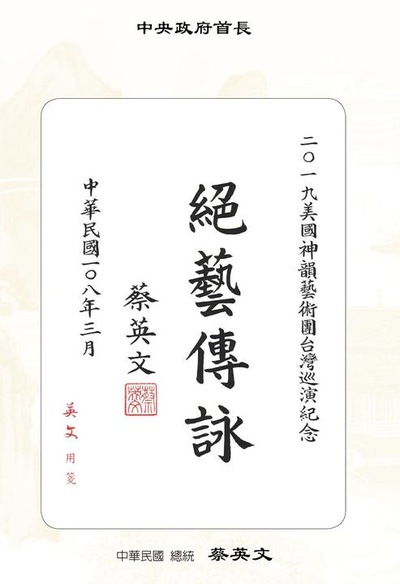 President Tsai Ing-wen wrote in Chinese calligraphy, "Exceptional Arts to Be Cherished and Passed on."
"The engaging artistic presentation gives audience members optimal visual enjoyment," wrote Su Jia-chyuan, President of the Legislative Yuan.
"Artistic Perfection of a Higher Realm," wrote Cai Chi-chang, Vice President of the Legislative Yuan.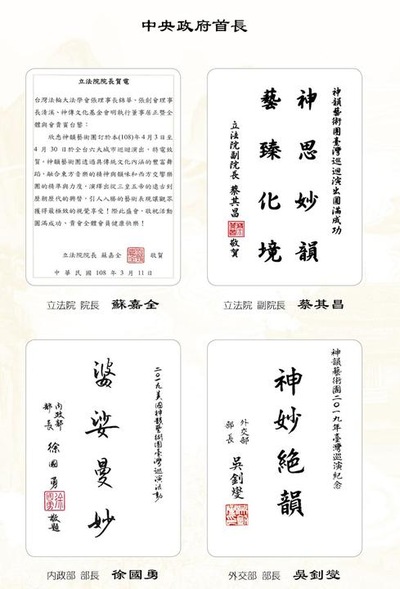 Remarks from President of the Legislative Yuan Su Jia-chyuan, Vice President of the Legislative Yuan Cai Chi-chang, Minister of Interior Hsu Kuo-yung, and Minister of Foreign Affairs Joseph Wu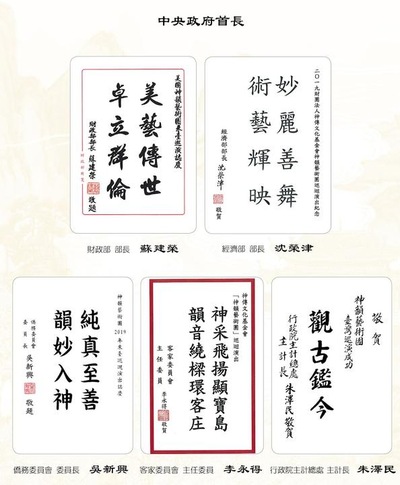 Recognitions from Minister of Finance Su Jain-rong, Minister of Economic Affairs Shen Jong-chin, Minister of Overseas Community Affairs Commission Wu Hsin-hsing, Minister of Hakka Affairs Council Lee Yung-te, and Chu Tzer-ming, head of Directorate General of Budget, Accounting and Statistics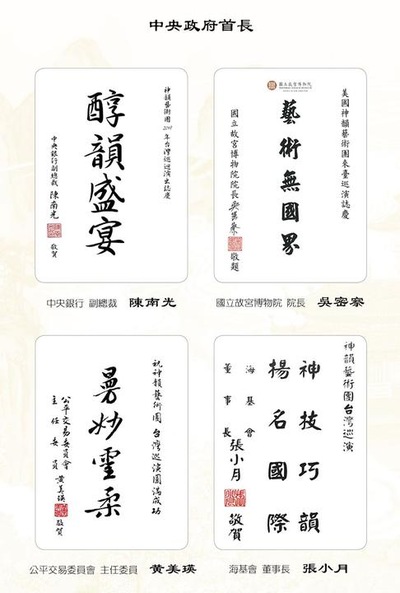 Vice President of Central Bank Chen Nan-kuang, Director of National Palace Museum Wu Mi-cha, Chairperson of Fair Trade Commission Huang Mei-ying, and Chairwoman of the Straits Exchange Katharine Chang
Municipal Officials Welcome Shen Yun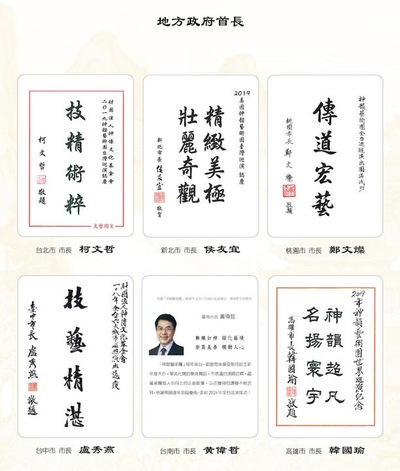 Several mayors extended greetings to Shen Yun: Mayor of Taipei Ko Wen-je, Mayor of New Taipei Hou You-Yi, Mayor of Taoyuan City Cheng Wen-tsan, Mayor of Taichung Lu Shiow-yen, Mayor of Tainan Huang Wei-cher, and Mayor of Kaohsiung Daniel Han.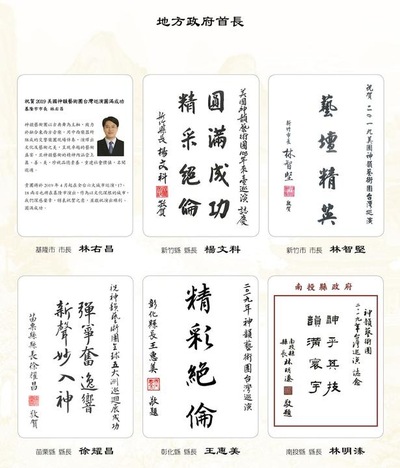 Mayor of Keelung Lin Yu-chang, Magistrate of Hsinchu County Yang Wen-ke, Mayor of Hsinchu City Lin Chih-chien, Magistrate of Miaoli County Hsu Yao-chang, Magistrate of Changhua County Wang Huei-mei, and Magistrate of Nantou County Lin Ming-chen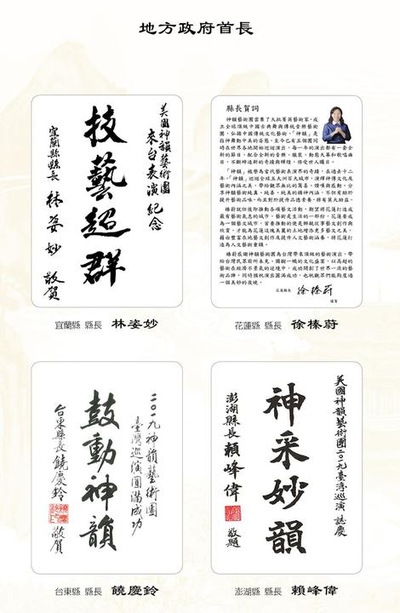 Magistrate of Yunlin County Chang Li-shan, Mayor of Chiayi City Huang Min-hui, Magistrate of Chiayi County Weng Chang-liang, and Magistrate of Pingtung County Pan Men-an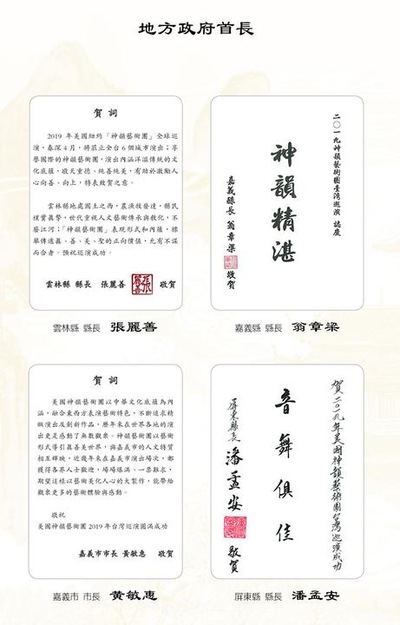 Magistrate of Yilan County Lin Zi-miao, Magistrate of Hualien County Hsu Chen-wei, Magistrate of Taitung County Rao Ching-ling, and Magistrate of Penghu County Lai Feng-wei
Congratulatory Remarks from Legislators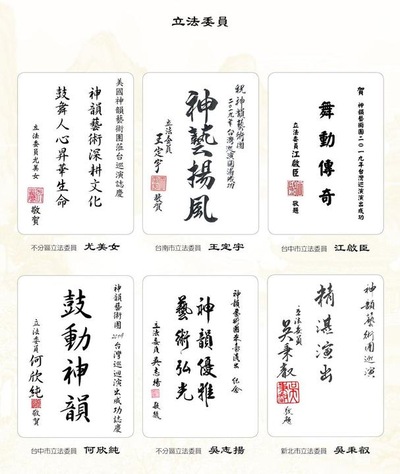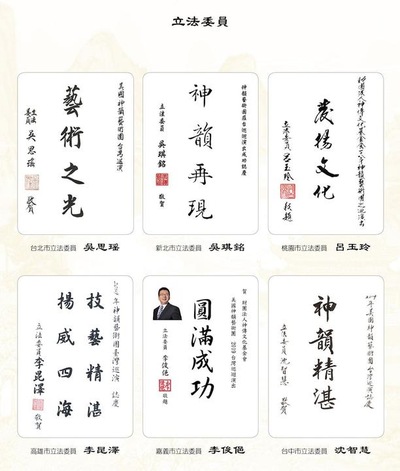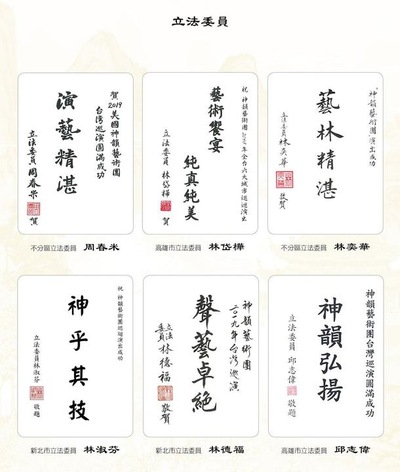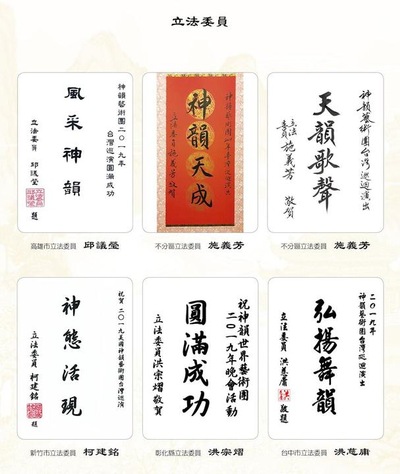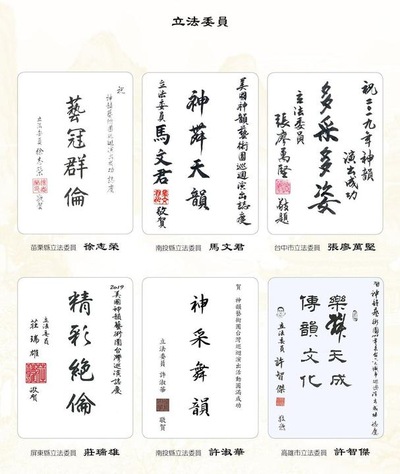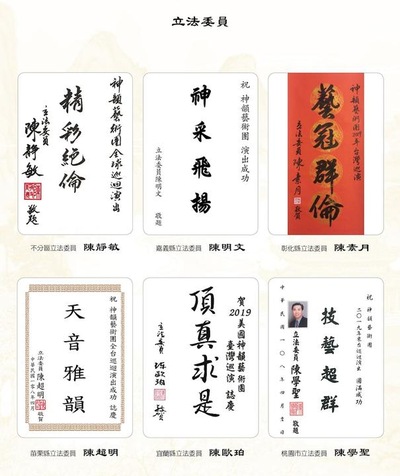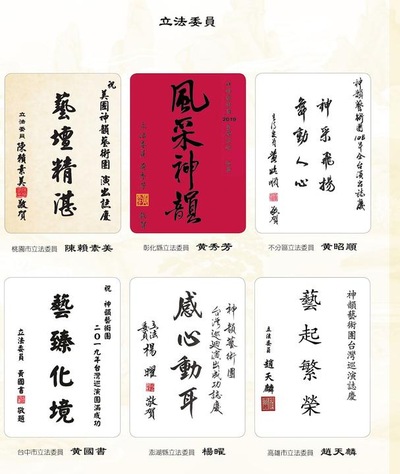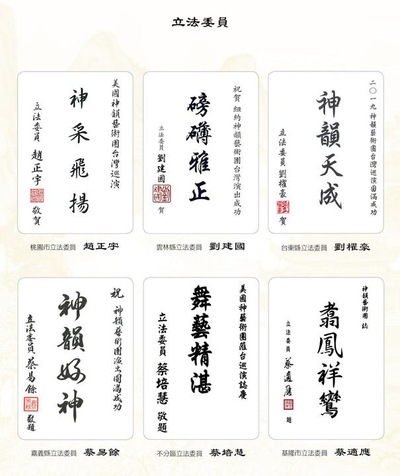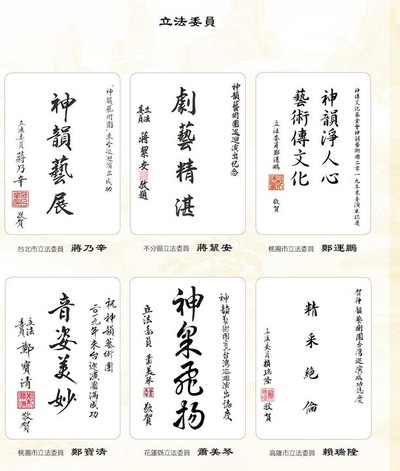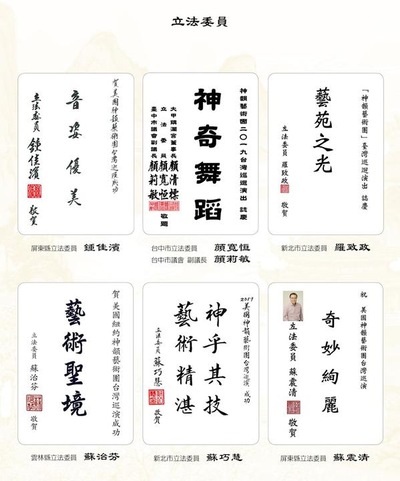 Recognitions from 62 legislators, including two county council chairmen and one county council vice chairman.