Stanford University: Viewers Learn about Falun Gong from the Art of Zhen Shan Ren Exhibition
December 05, 2019 | By a Falun Gong practitioner in the San Francisco Bay Area
(Minghui.org) The Art of Zhen Shan Ren (Truthfulness, Compassion, Forbearance) Exhibition was held at Stanford University on November 22, 2019. The exhibition was held at the Old Union Clubhouse and sponsored by the university's Falun Dafa Club.
The exhibition displayed 13 paintings about Falun Gong and Falun Gong practitioners–all painted by practitioners–as well as their uncompromising courage in countering the Chinese Communist Party's (CCP) brutal persecution.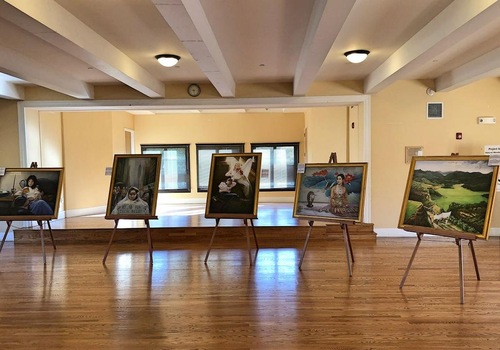 The Art of Zhen Shan Ren Exhibition was held at the Old Union Clubhouse at Stanford University.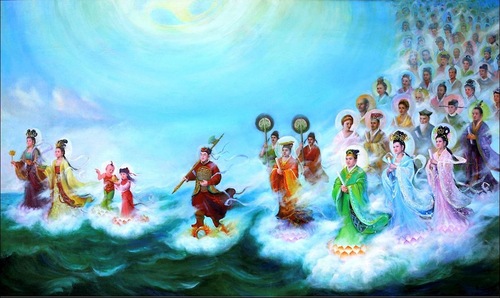 The painting named Vow shows that divine beings vowed to follow the Creator and descend to the secular world to rectify the Fa.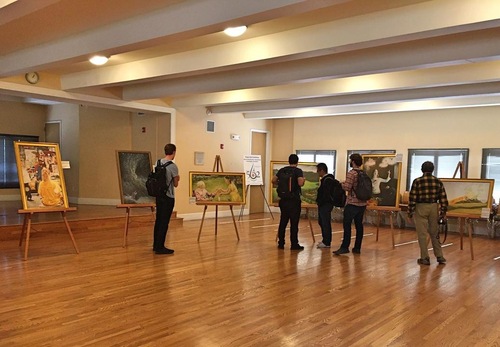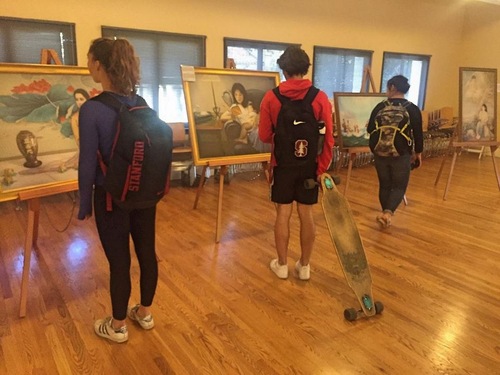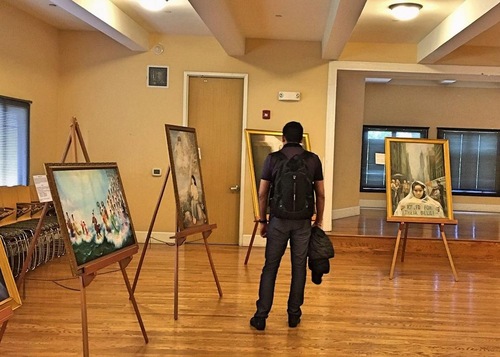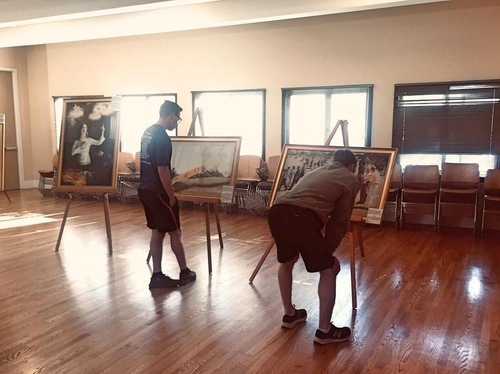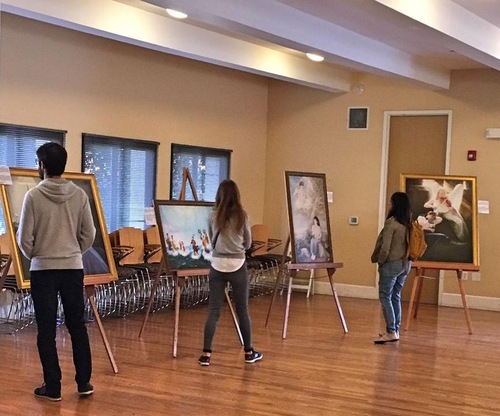 Students, faculty, staff members and tourists view the paintings.
Among the patrons were Chinese students. Some of them asked many questions after viewing the paintings, as well as about the divine realm and reincarnation. Some said there were inspired by the artworks.
A scholar at Stanford had studied in China for six years. He had heard of Falun Gong in China but only learned of the brutality of the CCP's persecution after viewing the paintings.
A couple from another state visiting their daughter at Stanford read the legend of each painting carefully. They said each scene had an important story behind it and that these stories are often buried among all the news in the world. They added they were amazed by practitioners' perseverance and courage.