People Who Live by Truthfulness, Compassion, and Forbearance (Part II)
November 03, 2019 | By a Falun Dafa practitioner in China
(Minghui.org) (Continued from Part I)
I once heard a story about a customer in a restaurant offering the owner's little girl something to eat. The little girl declined, telling the customer, "Mommy doesn't let me eat the food in our restaurant because it's bad."
The story points out a sad yet true phenomenon in China: restaurant owners refuse to eat their own food, knowing exactly what's in it. Similarly, builders don't live in the houses they build, milk vendors won't drink the milk they sell, and vaccine manufacturers wouldn't dream of being injected with the vaccines they make.
When everyone is conning everybody else, everyone becomes a victim. The traditional virtues are disappearing in China. People are following the exact opposite of "Do unto others as you would have them do unto you."
The culture of bribery and deception in China has corroded everyone's quality of life: kids whose parents don't give gifts to their teachers are discriminated against at schools; patients who don't bribe their doctors get poorer treatment. You can be scammed wherever you go.
As people navigate through these dark times, let's not forget that there are people who still want to do the right thing and ask for nothing in return. They are Falun Dafa practitioners, and their behavior is truly an inspiration.
Falun Dafa, also known as Falun Gong, is an ancient spiritual and meditation discipline based on three core principles: Truthfulness, Compassion, and Forbearance. Dafa practitioners come from all walks of life and all social strata. They live by the three principles and hold themselves to high moral standards.
This is the second of a four-part series that profiles a selection of Falun Dafa practitioners and how they live according to Dafa's principles.
Contents:Part I. Doctors Who Want the Best For Their PatientsPart II. Teachers Who Refuse to Be BribedPart III. Honest and Trustworthy Business OwnersPart V. People Who Return Lost Wallets and Other Items
Part II. Teachers Who Refuse to Be Bribed
Every child is the apple of their parents' eye, with high hopes placed upon them. It's only natural that most parents think this way. But in China, some parents bribe their children's teachers with gifts, cash or other things, hoping to help their children get a leg up on their competition–so much so that it's become an unspoken norm.
Some teachers who get used to this extra income will actually get upset and mistreat those students whose parents do not offer them something more, so many parents end up having to pay the teacher to prevent their children from being mistreated. It's turned into a vicious cycle.
This article tells the stories of some exemplary teachers who not only refuse to take gifts but also help others with no strings attached.
Tutoring English Classes for Free
Ms. Ha Jingbo teaches English at Siping Middle School in Dongfeng County, Liaoyuan City, Jilin Province. Since she began practicing Falun Dafa, she has abided by its principles of Truthfulness-Compassion-Forbearance and works hard at her job. She never accepts any extra money, and she even tutors students in her spare time for free.
For a student who was struggling financially, Ms. Ha paid for her to take tutoring classes. After this student enrolled at a college, Ms. Ha brought two thousand yuan to her family to ease their financial burden.
Sadly, she was persecuted for her belief in Falun Dafa; as a result, she was held at Siping Psychiatric Hospital twice and at the Changchun Heizuizi Female Labor camp twice.
An Extraordinary Principal
Mr. Tang Chengyun was the principal of the 13th Primary School in the Tongchuan District of Dazhou City, Sichuan Province. His health improved and he also became a more moral person after learning Falun Dafa. In the years after he took up the practice, he and his school collectively received several awards for their performance.
Mr. Tang came across a book, Falun Gong, after New Year's in 1996. He learned the movements from the book and began doing the exercises. In just a few short days, he noticed a big improvement in his health: he no longer felt short of breath when climbing the stairs, and he became more energetic as well. He has not stopped doing the practice since. He benefited physically, mentally and spiritually, and it showed in his work and in the school he ran. He led with integrity and pragmatism, and a result, his school received many awards over the years. When he was held in a detention center for his belief, many teachers went there to demand his release.
Mr. Tang also became very generous: he donated his bonus to the local government in July of 1998 and donated again to help the survivors of a flood in the Yangtze River region. He only kept his salary, which was two to three hundred yuan back then, but donated over 30,000 yuan over the years, enough to buy an apartment unit.
The District Commission for Discipline Inspection opened an investigation against Mr. Tang and found no evidence of wrongdoing.
A Respected Teacher and Mentor
Mr. Zou Xiangyang obtained his Ph.D. from the Harbin Institute of Technology in Heilongjiang Province and became a teacher at the Changchun Institute of Engineering in Jilin Province. He began practicing Falun Dafa in September of 1995, and in less than a month, his hereditary heart disease and depression were gone.
He abided by the principles of Falun Dafa, diligently worked on his scientific research, and made a great achievement that very year. Mr. Zou put a lot of effort into preparing for all his classes and was always happy to help his students when they didn't understand things. As a result, his students were ranked No. 1 for academic achievement in 1995.
The Changchun Institute of Engineering merged with some other schools to become Changchun Engineering University in 2000. Mr. Zou continued his teaching there.
He taught students to pay attention not only to learning knowledge but also to focus on virtue and becoming a better person. When he was persecuted for practicing Falun Dafa and banned from teaching in 2005, he continued tutoring students for free.
He also helped students prepare to participate in the National Undergraduate Structural Design Competition and the National Zhou Peiyuan College Mechanics Competition; these students achieved good results across the board. Some tried to give him gifts in gratitude, but he turned them down.
Mr. Zou has also been quite accomplished in his scientific research. He completed two university-level scientific research projects and a provincial-level project despite limited funding, and he achieved good results and published a series of papers. He is also helping other teachers to complete their research, teaching, and essays, as well as helping to guide students of other teachers to participate in competitions. To this day, he is respected, trusted and praised by students, teachers, and leaders around him.
Excellent History Teacher Wang Guanglin
Mr. Wang Guanglin graduated from the history department of Northeast Teacher's University in Jilin Province in 1995 and taught at Chongqing Beibeijianshan Middle School. He began practicing Falun Dafa in May of 1998. In less than a month, he recovered from cholecystitis, gallstones, and liver disease.
Mr. Wang not only regained his health, but his morals also improved, and he became even more diligent at work. He won the trust of his leaders and colleagues and the respect of his students; he excelled in his research as well. He published articles in provincial and national publications and won first prize in the Chongqing City Dissertation Competition.
The Beibei District Education Committee suspended his teaching license because of his faith in 2000, to the shock of his students. Mr. Wang was arrested three times, held in a detention center, taken to a labor camp for one year, and later sentenced to 15 years in prison.
A Kindhearted Art Professor
Mr. Si Deli was formerly an associate art professor at the Cultural Center of Luohe District, Xinyang City, Henan Province. He suffered from a variety of diseases including stomach problems and chronic prostatitis. After practicing Falun Dafa in 1996, his health problems disappeared, and he had no more medical expenses.
He lived according to the principles of Truthfulness-Compassion-Forbearance, and his compassion reached many people.
When he visited a friend in a hospital, he saw that a farmer's child had suffered a broken leg due to a hit-and-run. The child's family could not afford the treatment, so Mr. Si went back home to bring them 500 yuan so that the child could be treated. The child's father was in tears and thanked Mr. Si for his kindness.
Mr. Si did not reveal his name during this process. Later, the local television ran a report on the incident titled: "Kindhearted Gentleman, Where are You?"
Another time, he saw that a local girl was diagnosed with cancer and urgently needed funds for treatment. He did some research, found the girl, and brought her 1000 yuan.
Three Outstanding Teachers in Suihua City, Heilongjiang Province
Ms. Wang Fang was a teacher at Shangzhi Primary School in Suihua City. She declined money and gifts sent by parents, who were surprised and touched, especially after they learned that she practiced Falun Dafa.
Ms. Zhao Tingting teaches at Suihua Boyang Kindergarten. She is in her 20s and enjoys her job; the children also like her. Parents often try to give her money and cosmetics, but she would turn them down. When some parents insisted on giving her presents, she would buy gifts for their child the next day to return the favor.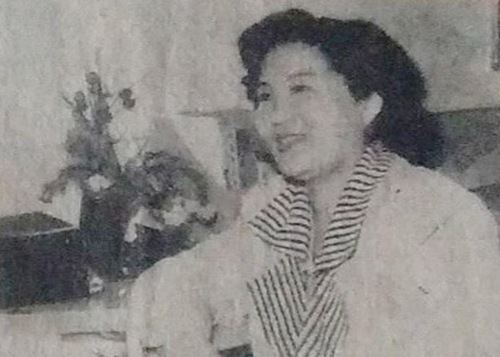 Ms. Gao Jinshu
Ms. Gao Jinshu retired as an associate researcher at the Ethnic Education School in Suihua City. After she began practicing Falun Dafa, she found that her illnesses had disappeared. She was an outstanding researcher at work and twice won the Heilongjiang Province Outstanding Scientific Research Achievement Award for Minority Researchers in Social Science. Her deeds were reported in the Korean Heilongjiang News in an article titled "Young Female Teacher Researcher."
Wang Fang and Zhao Tingting were arrested while distributing Falun Dafa materials in 2018. Gao Jinshu accompanied their families to inquire about the situation and was also detained. All three of them were sentenced to 1-2 years in prison by the Anda City Court on May 24, 2019.
A Man Who Won the Hearts of Villagers
Mr. Gao Wenzhi is in his 70s and was a teacher at the Communist Party School of the Huludao Zinc Factory in Liaoning Province. He had suffered from hepatitis B, rhinitis, otitis media, low back pain and other diseases. He began practicing Falun Dafa in 1995; shortly after that, all his diseases were cured. After the persecution began, Mr. Gao was detained in two labor camps for a total of four years.
He moved to a suburban vegetable farm after he was released in 2005. More than 30 households shared one road, which was in bad shape after years of disrepair. Seeing this situation, Mr. Gao used his limited living expenses to buy asphalt, coal ash slag, and other materials to repair the road himself. The villagers have taken to greeting him with "Falun Dafa is good!" In the last eight years, he has repaired four roads, totaling more than three kilometers and spent more than 30,000 yuan. The villagers thanked him for his efforts.
Mr. Gao filed a criminal complaint against Jiang Zemin for persecuting Falun Dafa in accordance with policies of the Supreme People's Court and the Supreme People's Procuratorate. He was arrested on June 23, 2017 by Yu Zhisheng, director of the Longgang Border Police Station in Longgang District, Huludao City. After he was arrested, more than 150 villagers signed and fingerprinted a petition calling for his acquittal. The judge sentenced him to four and half years in prison in late 2017.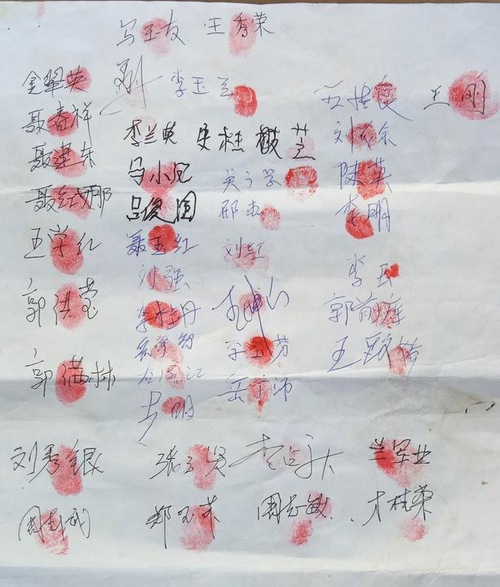 Villagers' petition demanding Mr. Gao's release
Outstanding Teacher Li Yan
Ms. Li Yan was named one of the top ten physics teachers in Changchun City, Jilin Province. She graduated from Changchun Northeast Teacher's University and stayed on as a faculty member because of her academic performance. Ms. Li suffered from severe rheumatism since childhood, and her illness worsened after graduation to the point that she had trouble moving her hands after she got up every morning. When she began practicing Falun Dafa, the chronic illness that had tormented her since childhood was gone–she had no more stiffness or pain.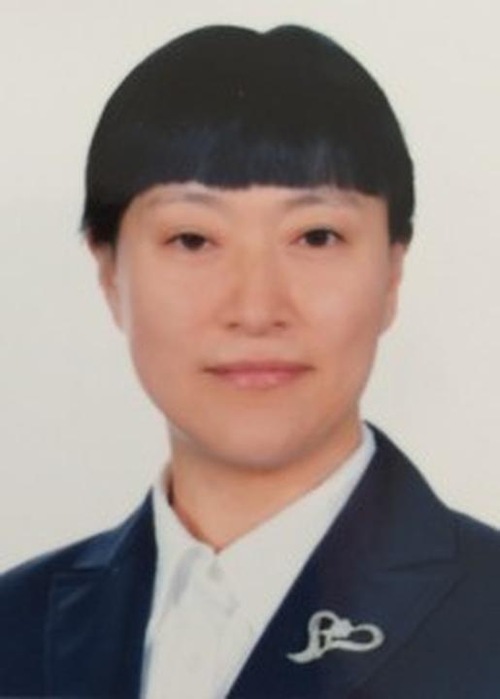 Ms. Li Yan
She lives by the principles of "Truthfulness-Compassion-Forbearance" in her daily life. The children of many provincial and municipal leaders are enrolled in this prestigious school. Before practicing Falun Dafa, she received many gifts from influential parents, and her friends and family also benefited from her connections. She received gift cards from parents who hoped that she would give their children preferential treatment. After practicing Falun Dafa, she stopped accepting these extra gifts.
When one student did very well in her class, his parents were very grateful and bought an expensive purse for her. They left the bag and left in a hurry so she could not catch up with them. Undeterred, she took the bag to the mall, returned it, put the resulting 900 yuan in an envelope, and asked the student to return the money to his parents.
She did not apply for employer-allotted housing so that others would have better chances to get housing. She also declined to take subsidized vacations and saved a lot of money for her school.
Ms. Li was suspended from teaching because of her belief in 2003. Some students and parents supported her in this difficult time. When she was demoted to an adjunct, her income was cut in half. She has been working in this position for over 6 years.
Each year, the department would give all sorts of gift cards, appliances, and other gifts to employees. She never accepts these gifts and was the only employee among the more than 200 municipal departments to turn down a bonus. After her colleagues realized that Ms. Li practiced Falun Dafa, they were impressed. She was given the 'exemplary employee' award that year.
A Talented Music Teacher with a Big Heart
Ms. Zhong Yanhong graduated from the Xi'an Conservatory of Music in Shaanxi Province with a major in music education. She was recognized as an outstanding teacher at the Danzao Middle School in Foshan City, Guangdong Province.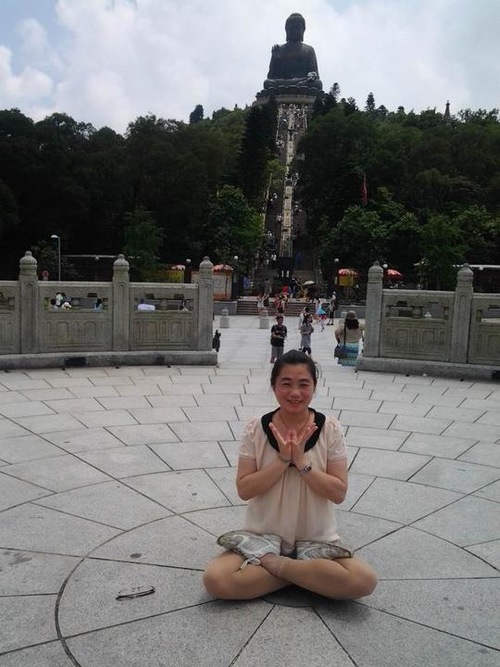 Ms. Zhong Yanhong
Ms. Zhong Yanhong follows the principles of Falun Dafa to guide her work and explore various teaching methods. She carefully prepares for every class and tailors her lecture content and style to her students. Her class is interactive, and she utilizes her creativity and imagination to make learning fun for her students.
Ms. Zhong participated in a Young Teacher Speech Contest in May of 2003. It was her first time entering, but she won the championship and also the special prize. The subject of her speech was "Being a Good Person," and she talked about how she followed the principles of "Truthfulness-Compassion-Forbearance" to be a good teacher.
She used to have a troublemaker in her class who was a headache to both his parents and his teachers. Ms. Zhong patiently guided him, encouraged him whenever he made progress, and taught him how to be responsible for himself. Moved by her patience and care, the student gradually began to follow the rules of the classroom and participate in class activities. Other teachers were moved by this story. In 2005, she was named an outstanding teacher and a first-class music teacher in Foshan.
She also turned down all the gifts and money that parents would send her way. Her character and teaching ability impressed both her colleagues and students, and she was promoted several times.
After the Chinese Communist Party seized power and systematically destroyed traditional Chinese culture, the corruption of morality permeated every area of society. With the spread of Falun Dafa and the principles of "Truthfulness-Compassion-Forbearance," these universal values have inspired people to once again strive to live according to higher standards.
These teachers who were loved and respected by their students were persecuted by the CCP solely because of their faith; many of them were arrested, detained, tortured and taken to labor camps.
(To be continued)