Belated News: Paralyzed Woman Cured by Practicing Falun Gong, Dies After Years of Persecution for Her Faith
November 26, 2019 | By a Minghui correspondent in Sichuan Province, China
(Minghui.org) A paralyzed woman credited Falun Gong for enabling her to walk again, but she was subjected to constant harassment, home-ransacking, and detention for refusing to give up the practice that had changed her life.
Ms. Li Daqiong lived in fear and passed away on November 29, 2018. She was around 70.
Falun Gong, also known as Falun Dafa, is a spiritual discipline with meditative exercises. It was introduced to the public in May 1992 and spread quickly across China due to its health benefits and moral teachings. It was estimated that nearly 100 million Chinese were practicing Falun Gong when the communist regime began to persecute it in July 1999.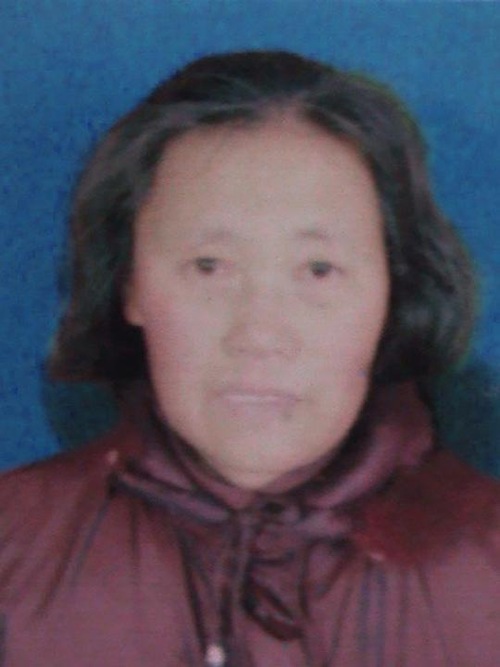 Ms. Li Daqiong
Getting a New Life
Ms. Li, a resident of Guanghan City, Sichuan Province, was diagnosed with Meniere's disease in 1995. She tried various medications, but none were effective. She became paralyzed in February 1997 and felt her life was coming to an end.
Ms. Li was introduced to Falun Gong in August 1998 and made a full recovery in just three months.
She lived by Falun Gong's principles, "Truthfulness, Compassion, Forbearance," and let go of her resentment towards her mother-in-law, who drove her family out of their shared home and cut all ties with them because she gave birth to a girl instead of a boy. She and her husband, along with their months-old daughter, had to stay in a cowshed in the middle of a bitter winter.
After learning Falun Gong, Ms. Li understood that everything had karmic reasons. She took the initiative to repair her relationship with her mother-in-law and treated her nicely.
Her husband was touched by her changes and supported her practice of Falun Gong.
Persecuted for Upholding Her Faith
With the onset of the persecution and nonstop propaganda broadcast on TV, Ms. Li felt compelled to speak out for Falun Gong and share her personal experience with the life-changing practice.
Ms. Li went to Beijing to appeal for the right to practice Falun Gong in December 2000. She was arrested and strip-searched. She later escaped and went to Tiananmen Square to demonstrate, only to be captured again. The police beat her with electric batons and knocked out two of her teeth.
After she was taken back to Guanghan, several policemen beat her with bamboo canes and verbally abused her. She passed out from the pain.
The police later took her to a brainwashing center, where she was given a meager amount of food, deprived of sleep, and subjected to freezing torture.
Starting in 2001, the police repeatedly harassed Ms. Li and searched her home for Falun Gong books and related materials. Sometimes they monitored and followed her to see if she had contacts with local practitioners or spread information about her faith.
She was detained twice for two weeks in 2008, around the Beijing Olympics. She was last harassed on August 9, 2017, by three officers.
The long-term harassment and persecution placed tremendous stress on her. Her health deteriorated over the years, and she passed away on November 29, 2018.
Related report:
Three Falun Gong Practitioners Persecuted in Guanghan City, Sichuan Province