Germany: People Learn about Falun Gong and the Persecution During the Frankfurt Book Fair
October 25, 2019 | By a Minghui correspondent
(Minghui.org) Falun Gong practitioners from Frankfurt and surrounding cities set up a booth at the Frankfurt Book Fair on October 16-20, 2019 and informed people about the persecution in China.
They collected signatures to petition the German government to discuss implementing the Magnitsky Human Rights Accountability Act.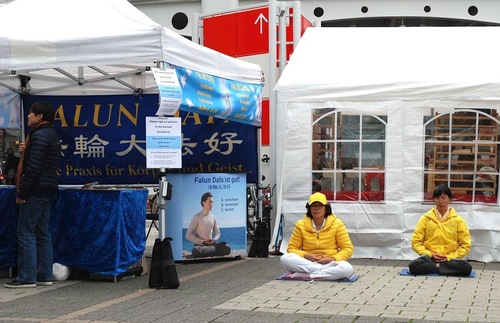 Practitioners demonstrated the exercises during the Frankfurt Book Fair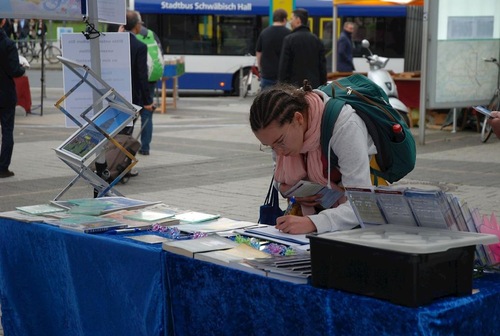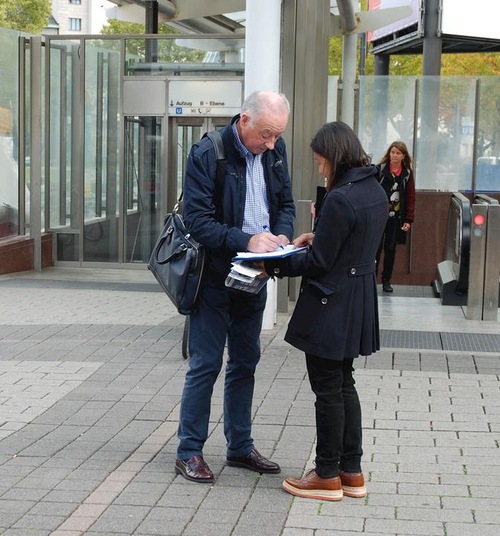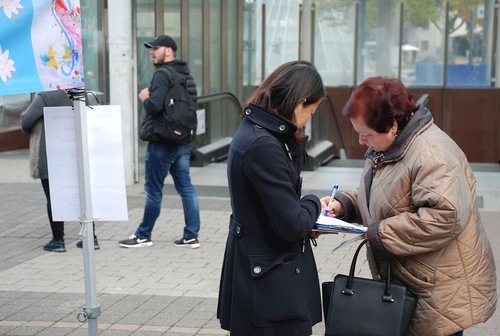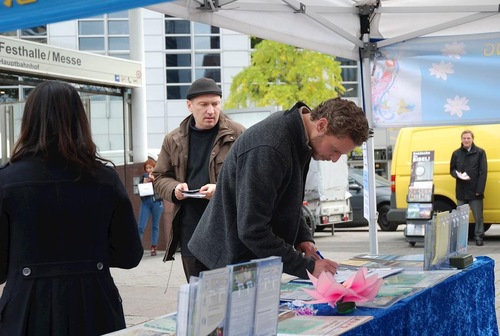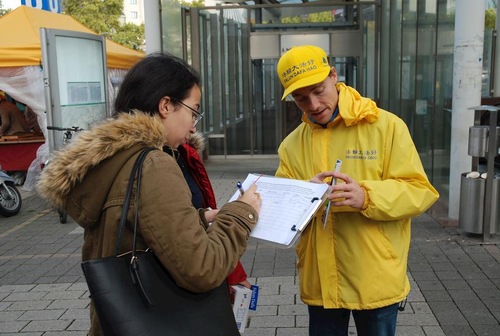 People sign the petition which condemns the persecution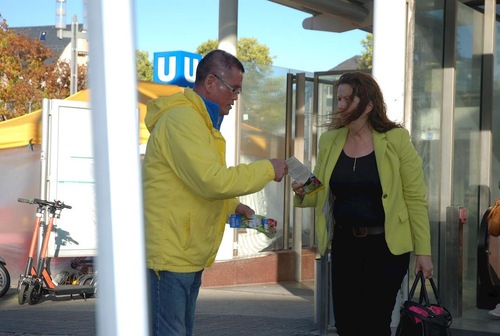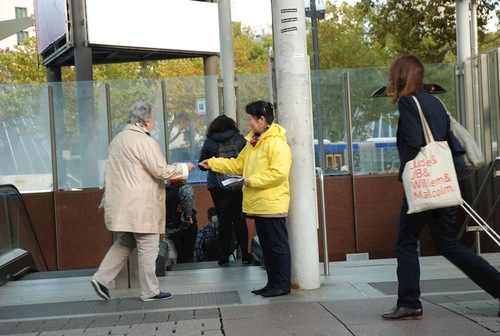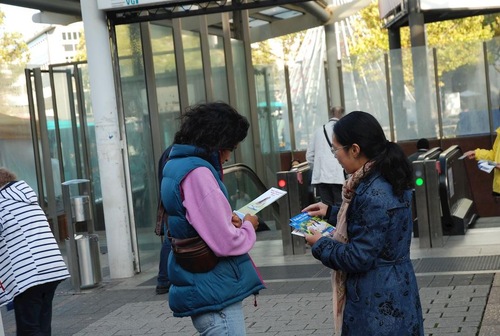 Practitioners distribute information about Falun Gong and the persecution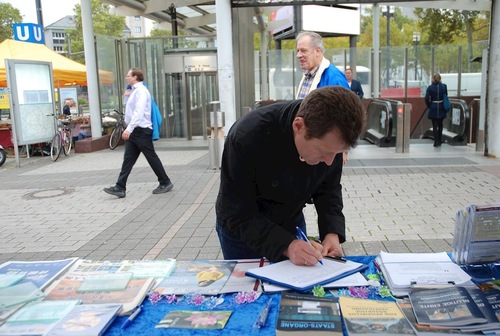 Johann signed the petition to protest the persecution
This was the first time Nicole Juergen ever had heard of the Chinese Communist Party's (CCP) state-sanctioned live organ harvesting. After she signed the petition, she brought her friend Melanie to sign it, too.
"I was so shocked," said Nicole, "This is unbelievable! So I brought my friend to sign the petition."
"This is an important issue and it is so sad. But at the same time, people are working to stop the tragedy. I feel good about the positive part.
"I hope this matter gets the attention of those in power to let more people know this and put pressure on the CCP and help Falun Gong practitioners."
"The Persecution Has Nothing to Do with the Economy"
Anno Deilmann is a German lecturer. He said, "I think Germany and Europe should generate greater pressure on the CCP. When the two countries talk, the senior officials often say that this is a very sensitive topic.
"I think that this is a problem. Officials should directly put this issue forward to the Chinese side. This has nothing to do with the economy, as business is business."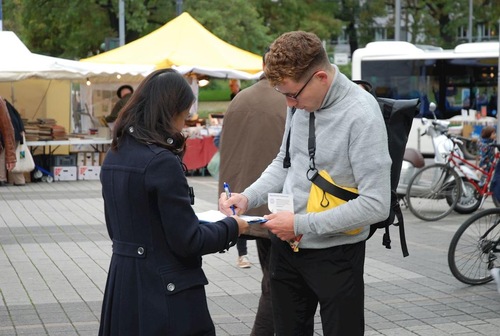 Anno Deilmann signed the petition
Marie Irimic is a staff member at the fair. After she signed the petition she said, "Freedom of belief is the most precious freedom for a person. But those Chinese practitioners are greatly suffering."
She choked back tears, paused for a moment and said, "I hope that the situation of those in China will get better. I have learned a lot on TV, and they have no freedom of speech and little information. They are persecuted, and this is really sad."
Marie Irimic wishes to help the Chinese people who are persecuted