Paintings Filled with Compassion and Good Wishes Adorn University Campus
October 18, 2019 | By a Falun Gong practitioner in Minnesota
(Minghui.org) The Falun Gong Twin Cities Club at the University of Minnesota-Twin Cities (UMTC) participated in "Paint the Bridge," September 26-27, 2019. During this annual event, student organizations generate awareness for their groups by creating artworks on panels across the Washington Avenue Bridge.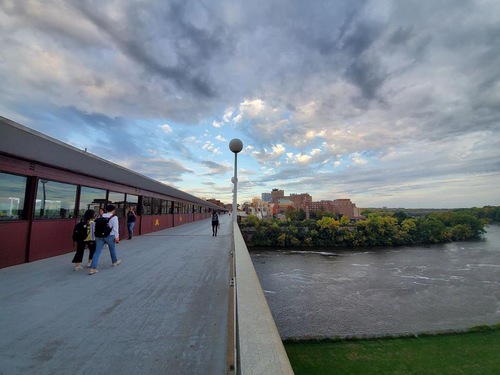 The Washington Avenue Bridge connects two UMTC campuses, East Bank and West Bank.
Because of its unique location which connects the two campuses of UMTC, the Washington Avenue Bridge is crossed by thousands of students, faculty, and staff every day and gets more foot traffic than any other route in Minneapolis. UMTC student clubs are invited to paint one or two panels each year.
The members of the Falun Gong Twin Cities Club treasured this opportunity to introduce Falun Gong. Members took turns working on two paintings. They put their hearts into the challenge and produced colorful artworks.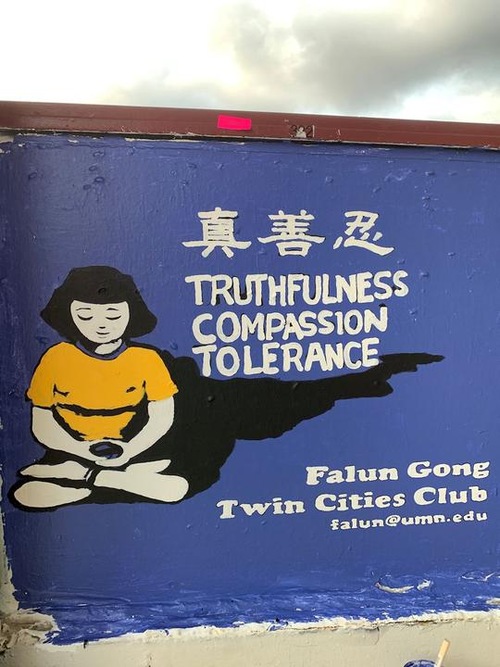 A painting produced by the Falun Gong Twin Cities Club during the UTMC Paint the Bridge event, September 26-27, 2019.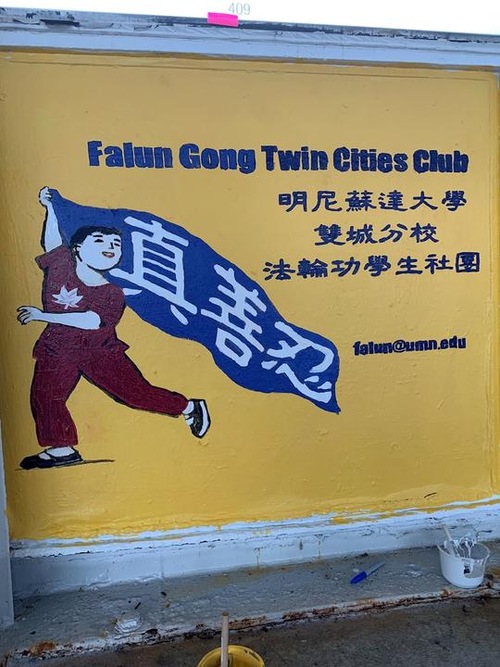 The second painting by the Falun Gong Twin Cities Club.
Several students learned the Chinese words, "Truthfulness-Compassion-Forbearance." Some stopped to ask for information about Falun Gong. Many students said they would like to learn the exercises. Some students from China were surprised to see the Falun Gong paintings. They discussed with each other, and took photos.
The artworks created by the Falun Gong Club in previous years received wide attention from the UMTC community. They are filled with Falun Gong practitioners' compassion and best wishes.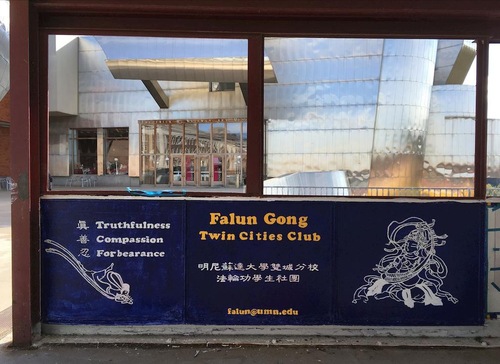 Falun Gong Club painting in 2018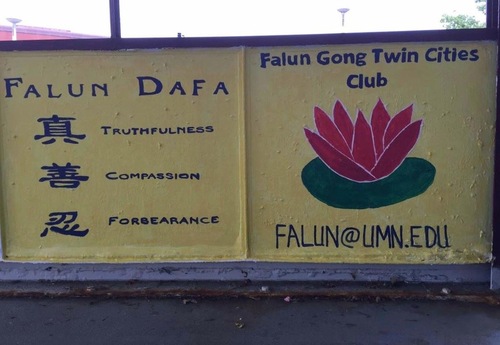 Falun Gong Club painting in 2017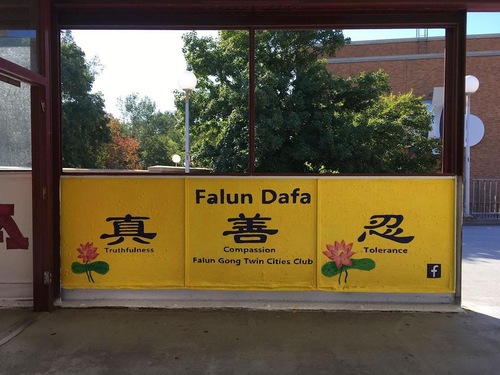 Falun Gong Club painting in 2016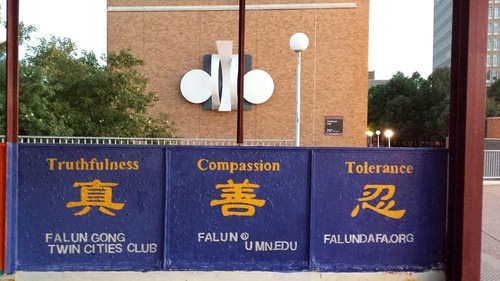 Falun Gong Club painting in 2015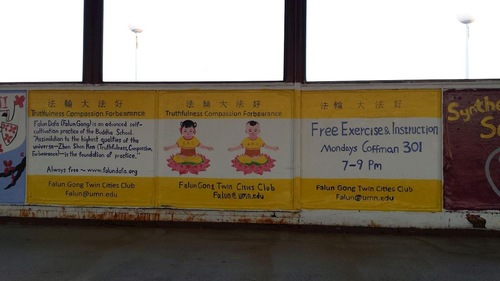 Falun Gong Club painting in 2014