Falun Dafa Practitioners from Five Countries in Southern Europe Respectfully Wish Master Li Hongzhi a Happy New Year
(Minghui.org) To celebrate the 2019 New Year, Falun Dafa practitioners from many countries in Europe have sent in their greetings and homemade cards to the Minghui website, expressing their gratitude to Master Li for his compassionate salvation. They also expressed their hope that they will live up to Master's requirements, cherish their cultivation opportunities, strive forward diligently and solidly in cultivation, and save more people in the New Year!
Falun Dafa practitioners from the following countries in Southern Europe sent in their New Year Greetings to Master Li:
Italy, Spain, Croatia, Bosnia and Herzegovina, Cyprus, and Serbia.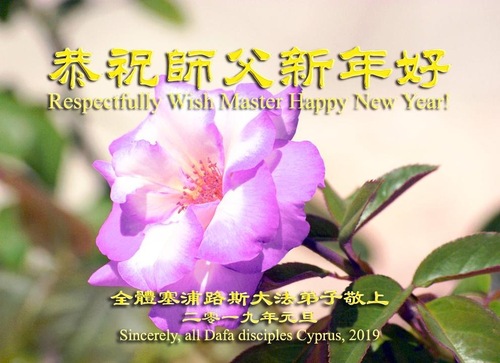 Greetings to Master from practitioners in Cyprus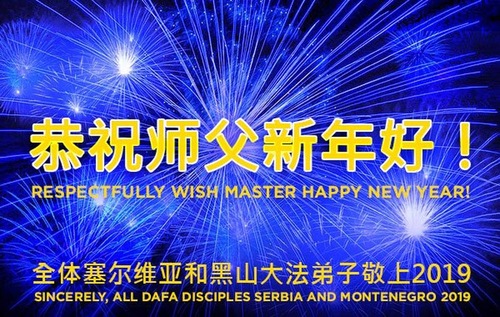 Greetings to Master from practitioners in Serbia and Montenegro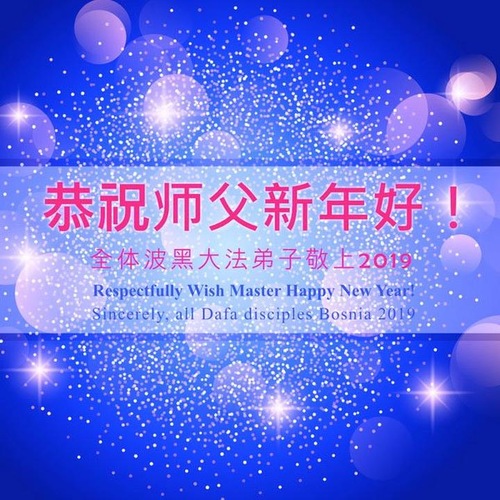 Greetings to Master from all practitioners in Bosnia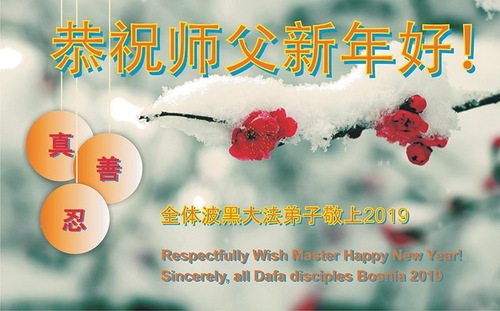 Greetings to Master from practitioners in Bosnia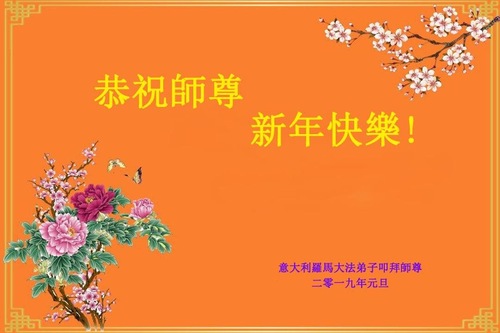 Greetings to Master from practitioners in Rome, Italy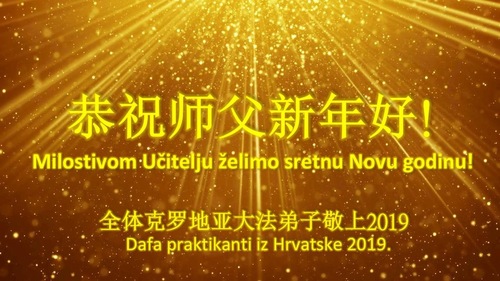 Greetings to Master from practitioners in Croatia
Greetings to Master from a Western practitioner in Italy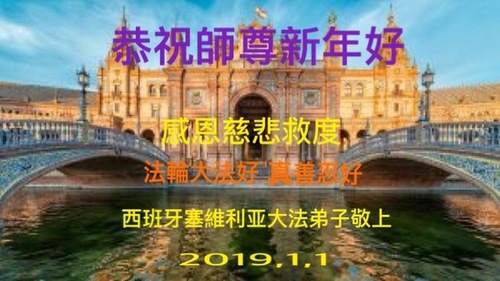 Greetings to Master from practitioners in Seville, Spain
Greetings to Master Li also came from
Practitioners in Napoli, ItalyChinese practitioners in Cyprus