Mr. Yan Rongjie Arrested for His Faith, His Ill Father Traumatized and in a Coma
September 03, 2018 | By a Minghui correspondent in Guangdong Province, China
(Minghui.org) Mr. Yan Rongjie from Guangzhou City, Guangdong Province, was illegally arrested at the First Affiliated Hospital of Sun Yat-sen University on July 23, 2018. His home was searched and ransacked that same night. Mr. Yan was taken to the Yuexiu District Detention Center. His arrest was formally approved on August 7, 2018.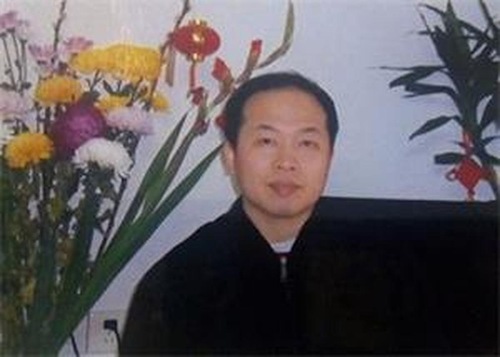 Mr. Yan Rongjie
Besides the direct impact of the persecution of Falun Dafa in China on practitioners themselves, the persecution seriously affects practitioners' family members. For example, Mr. Yan's father, who is almost blind since his glaucoma surgery, is over 80. Ever since he was operated on for bowel cancer, he has been incontinent and unable to take care of himself. After the police raided Mr. Yan's home on July 23, his father was traumatized and refused to eat. On August 20, he had a heart attack and was admitted to the Cardiac Intensive Care Unit. Since August 22, he has been in a coma.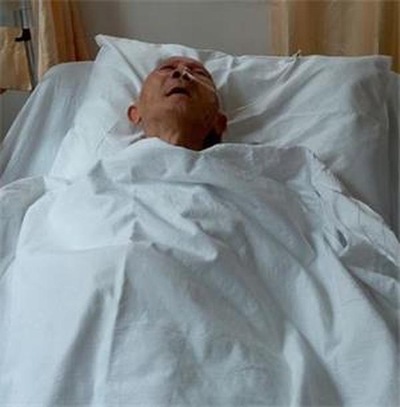 Mr. Yan Rongjie's father in intensive care
In the eyes of his friends and relatives, Mr. Yan is a good son and a good husband. He has taken care of his parents for more than ten years. Mr. Yan used to work as a security guard, but after being persecuted for practicing Falun Dafa in 2016, he could not find a job.
Mr. Yan's lawyer knows that Mr. Yan's belief in Falun Dafa does not constitute a crime and that no criminal act has been committed. The family continues to request that Mr. Yan be released.