Redwood City, California: Falun Gong Performs in Independence Day Parade
July 08, 2018 | By Li Luoyun in San Francisco
(Minghui.org) Falun Gong practitioners were invited to the July 4 parade in Redwood City, the largest Independence Day parade in northern California. Falun Gong has participated in the annual parade for more than a decade.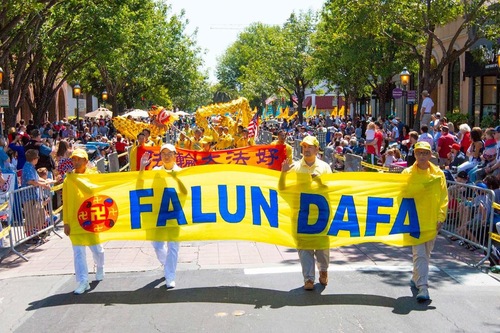 Falun Gong practitioners perform in the Independence Day parade in Redwood City, California.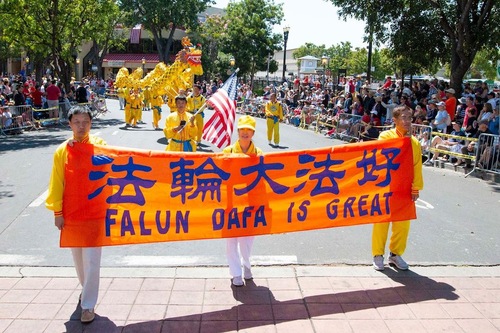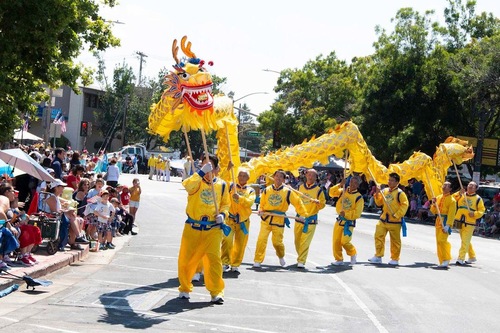 Dragon dance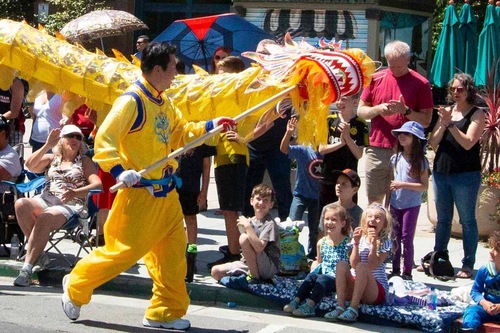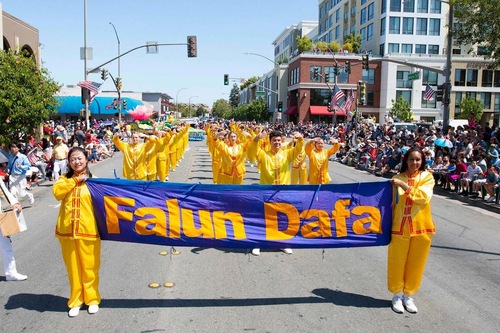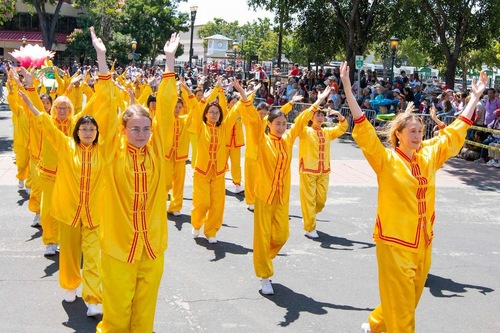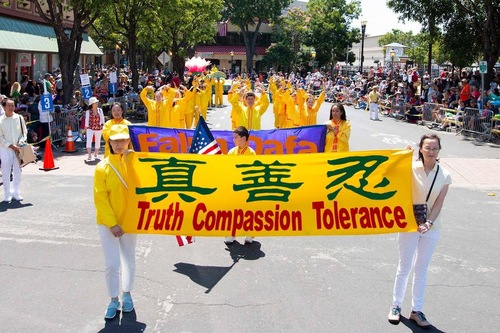 Lotus dance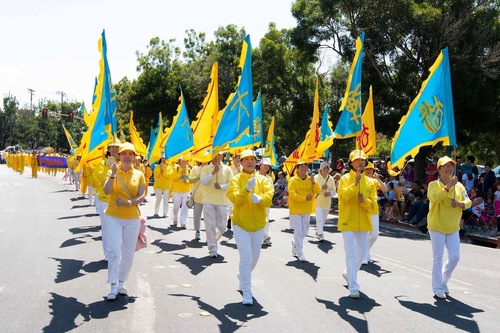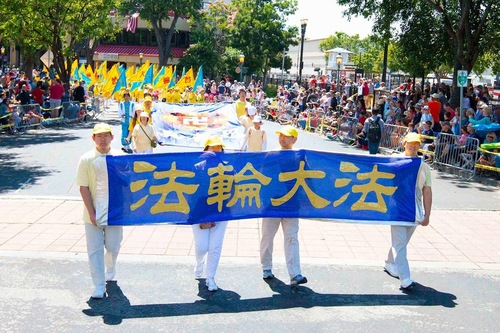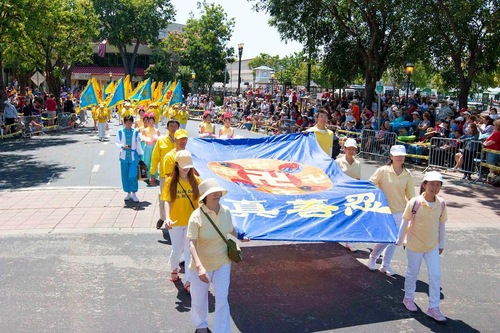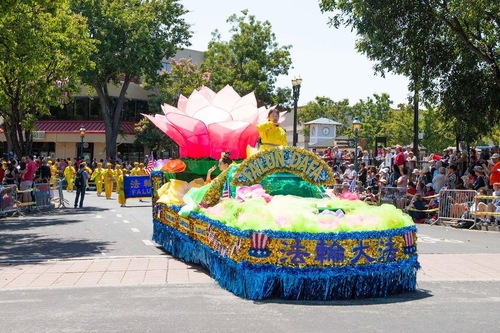 Decorated float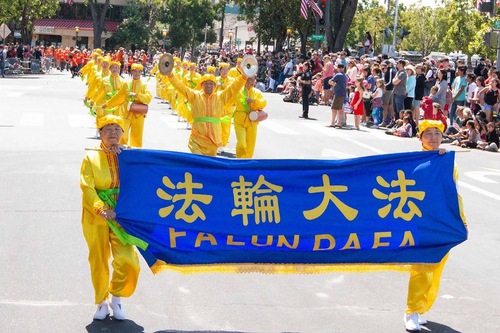 Waist drummers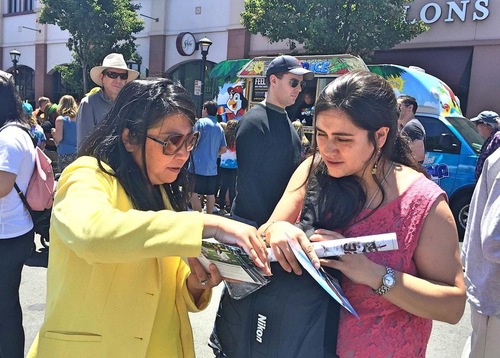 Introducing Falun Dafa after the parade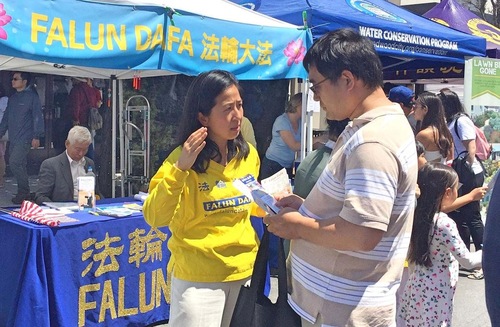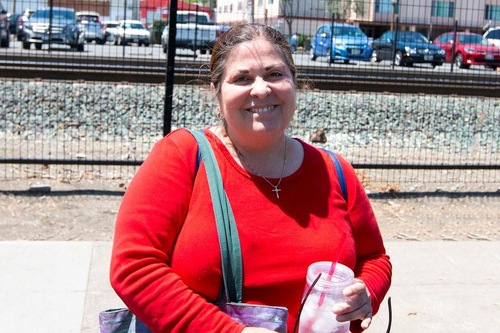 Event organizer Stephanie Hernandez Marquez
Stephanie Hernandez Marquez, an organizer of the event, thanked Falun Gong practitioners for participating in the annual parade. She said, "I like that dragon. It flew up and down and interacted with spectators."
Parade organizer Mr. Carr
Mr. Carr, one of the parade organizers, had helped with the event for 30 years. "[There are] a lot of Falun Gong practitioners in the parade. This is encouraging." Carr said, "Falun Gong is a very good group. They are beautiful like flowers. The world needs peace and tolerance. The Falun Gong group brings peace to us."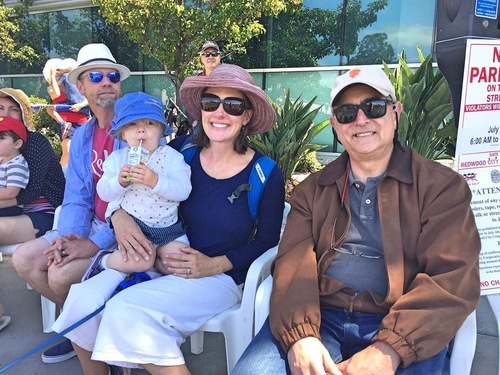 Heather and her family
Heather said watching the Independence Day parade was a tradition for her family. "We like Falun Gong's performances. My daughter likes the dragon very much. I like their float the most. It's exquisite," she said.
Ms. Marienne from Germany gave two thumbs up to Falun Gong group.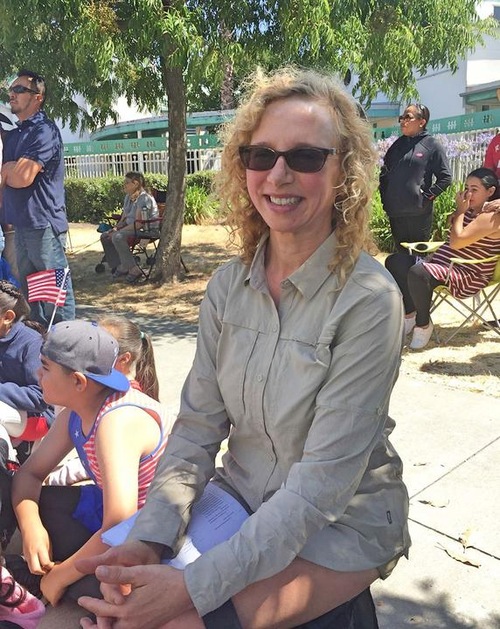 Catherine, a reporter, said the world would be better if everyone follows the principles of truthfulness, compassion, and tolerance.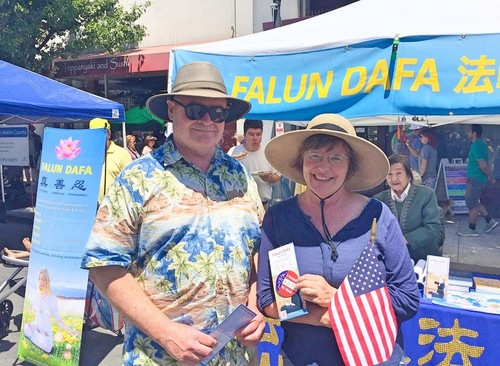 Mr. and Mrs. Chuck and Kelly Muenzen praised Falun Gong's music, bright and colorful costumes, and especially the three words on the banner, "Truth, Compassion, Tolerance."
Dr. Frank Wasco from the University of Southern California, "I like Falun Gong's principles, Truthfulness-Compassion-Tolerance. I want to attend a Falun Gong instruction class."