Vancouver, Canada: "It's 'Hats Off' Day and My Hat Is Off to Falun Gong!"
June 05, 2018 | By Minghui correspondent Zhang Ran
(Minghui.org) "This is the first time I've ever seen Falun Gong and it's already my favorite part of the parade," said Johnny as he smiled and took a brochure from a practitioner, "My hat is off to Falun Gong."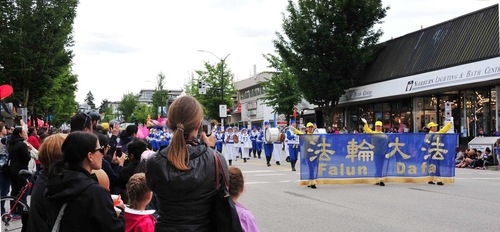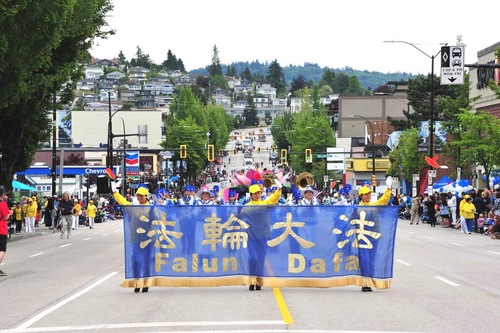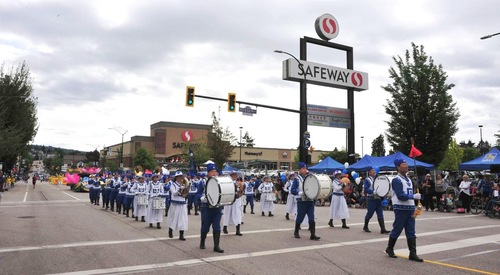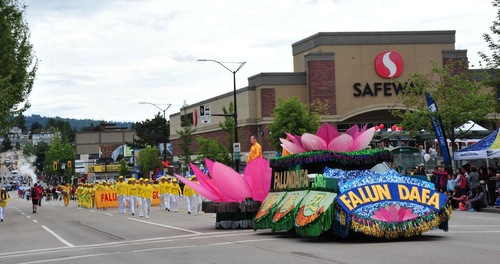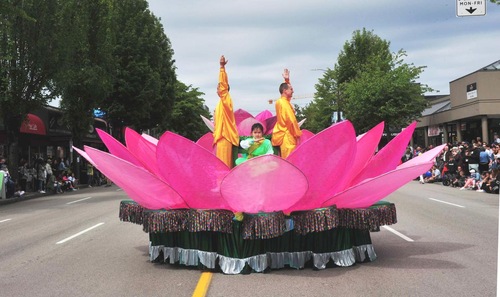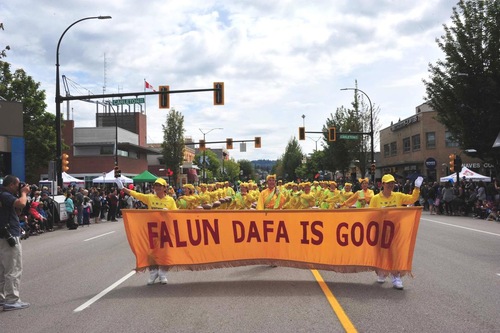 Falun Gong practitioners in Metro Vancouver's Hats Off Day Parade on June 2, 2018
Falun Gong practitioners participated in Metro Vancouver's Hats Off Day on June 2, 2018 in Burnaby, a city immediately to the east of Vancouver and the third most populous city in British Columbia. Spectators applauded the Tian Guo Marching Band, waist drummers, and practitioners demonstrating the exercises. Like Johnny, they took flyers and said they would read them.
Mary Lepine, who works for the Burnaby government, had seen Falun Gong practitioners in the past but never had a chance to follow up.
"I'm glad to see the group again today. I really like it," she remarked. She specifically mentioned the colorful costumes, the beautifully-decorated float, and the lotus flowers, all highlighting Chinese tradition. She said she would read the brochure.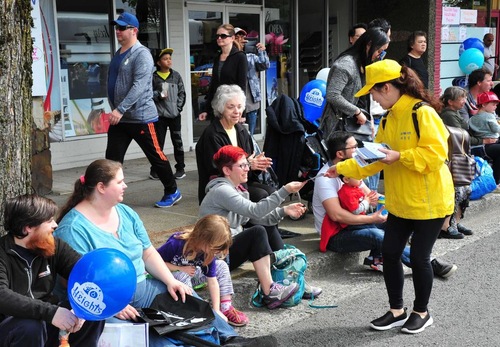 Spectators take flyers from a practitioner.
Chuck McDonald, the leader of the Royal Canadian Mounted Police (RCMP) in the parade, said this event was a great time for the community to get together and share their cultures. He thanked Falun Gong practitioners for sharing Chinese traditions with the community.