Liaison Missing After Visiting Attorney—Man Profiled on Shanghai Media Arrested
(Minghui.org) Practitioner Ms. Mo Shiwan went missing on April 18, 2018. Her friend received a call indicating that Ms. Mo was in danger. She was unreachable and did not return home later. Another Falun Gong practitioner nearby went missing that same day.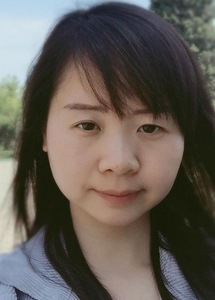 Ms. Mo Shiwan, a Falun Gong practitioner in Shanghai.
Ms. Mo's family is waiting anxiously for her safe return. Her parents are in their 80s, and she has a seven-year-old daughter. They do not know what happened to Ms. Mo.
Ms. Mo had accompanied the family of Ms. Zhou Qian, a Falun Gong practitioner, to meet with an attorney earlier.
Ms. Zhou Qian was arrested while working at Lloyd's Register Quality Assurance in Shanghai on January 10, 2018. She is currently detained at Pudong Detention Center.
Mr. Xu Lei, a resident of Pudong District, was arrested by five police officers from Fengxian District at his home on April 19, 2018. It was suspected that Ms. Mo and another Falun Gong practitioner were arrested by these officers as well.
Mr. Xu Lei, Shanghai Stadium, 1998. Screenshot of Xu Lei taken by the Shanghai TV station before the persecution started in 1999.
Mr. Xu started practicing Falun Gong in 1998. He was arrested in 2000 for appealing in Beijing for the right to practice Falun Gong. He was illegally detained in the Tuanhe Forced Labor Camp for one year.
Xu Lei could not tend to his family after his arrest. His father recently had surgery, and he also has a nine-year-old daughter.