Mexico City: Falun Gong Brings Peace and Serenity to Government Employees
March 05, 2018 | By a Falun Gong practitioner in Mexico
(Minghui.org) "Relaxed,""Comfortable" and "Relieved" were the most common comments heard from staff members of the Mexican Social Security Administration after learning the Falun Gong exercises on February 23, 2018.
The free teaching event was organized by Ms. Mónica Vázquez, a representative of the Social Security Administration, and was taught by Falun Gong practitioners from Mexico City. Over 30 government employees attended the workshop.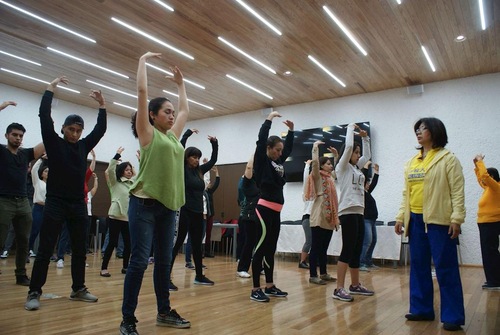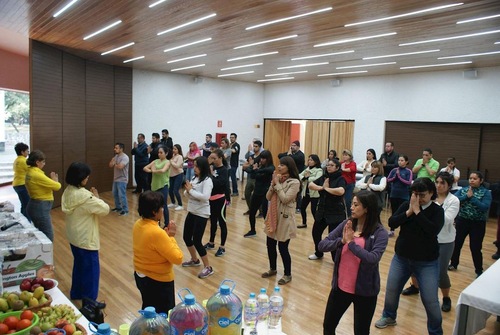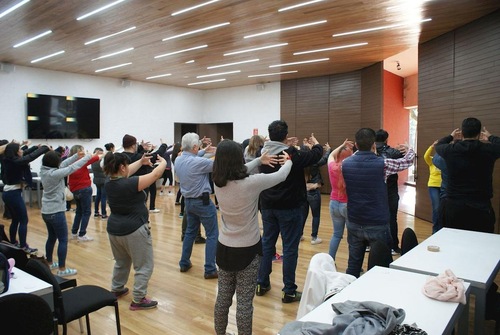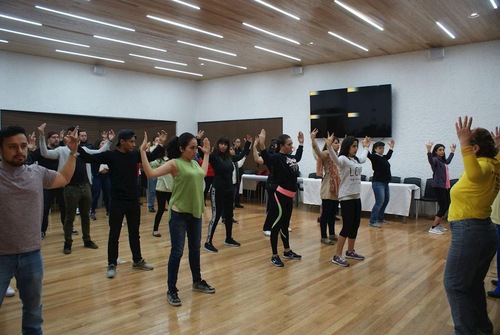 Employees of the Mexican Social Security Administration learn the Falun Gong exercises at a free workshop on February 23, 2018.
According to Ms. Vázquez, employees of the Social Security Administration, which provides health care and other benefits to citizens, are under great pressure at work. They often have to work overtime, and many are looking for ways to relieve chronic stress.
After learning about the benefits of Falun Gong, Ms. Vázquez invited local Falun Gong practitioners to introduce the practice, discuss the ongoing persecution of the practice in China, and teach the exercises to interested staff.
One young lady said that she had a sense of peace and serenity after learning the exercises. She decided to introduce Falun Gong to her mother. "She will love it!" she said.
A man said that he felt warmth in his hands during the second exercise, the Falun Standing Stance, and he felt relaxed afterwards.
Another woman said that she felt very comfortable after practicing the exercises and her back felt "opened up."
The employees attending the event were interested in learning more about Falun Gong and many said that they wanted to join a local practice group.