Visitation Rights Suspended After Family Seeks Reconsideration of Imprisoned Practitioner's Case
March 17, 2018 | By a Minghui correspondent in Liaoning Province
(Minghui.org) An imprisoned woman has been denied family visits since June 2017, when her family filed a motion to reconsider her case.
This is not the first time that Liaoning Province Women's Prison has suspended Ms. Xing Dan's visitation rights. Her parents have only been allowed to see her a handful of times since she was admitted to prison in June 2015.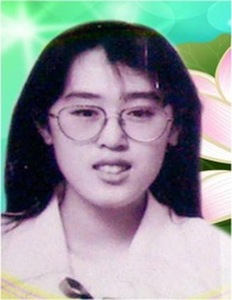 Ms. Xing Dan
Ms. Xing, 47, was arrested on July 21, 2014 and sentenced to a five-year prison term on February 11, 2015 for refusing to renounce Falun Gong, a spiritual discipline being persecuted by the Chinese communist regime. She went on a hunger strike not long after her arrest, which she continues to this day. The prison has been force-feeding her on a daily basis.
As Ms. Xing refused to stop her hunger strike, the prison turned away her parents many times. Unable to see his daughter, Ms. Xing's father, who was diagnosed with esophageal cancer, passed away in grief in April 2017.
Ms. Xing's mother and brother filed a motion with the local appeals court, requesting that her case be reconsidered. As no law in China criminalizes Falun Gong, they asked that she be released unconditionally. In order to prevent Ms. Xing from learning of the motion, the prison suspended her visitation rights in June 2017, despite the fact that her family and lawyer presented legal documents affirming their right to see her.
Related Reports:
Detained Teacher in Critical Condition, Father Passes Away in Grief
Woman on Hunger Strike in Critical Condition, Prison Suspends Family Visits
Ms. Xing Dan Illegally Tried Despite Being Critically Ill
Husband Detained and Tortured for Requesting Wife's Release
Dragged into Court When Ill, High School Teacher Suffers Heart Attack and Two Seizures