Falun Dafa Practitioners from Seven Countries in Europe Respectfully Wish Master Li Hongzhi a Happy Chinese New Year
(Minghui.org) As 2018 Chinese New Year arrives, Falun Dafa practitioners from many countries in Europe have sent in their greetings together with homemade greeting cards to the Minghui website, wishing the founder of Falun Dafa a very Happy Chinese New Year.
This report is a selection of greetings sent from Falun Dafa practitioners from seven countries in Europe, including: Finland, the U.K, France, the Netherlands, Denmark, Norway, and Sweden.
Among them were 14 practitioners in a family of three generations in Paris, France, and practitioners who have done truth clarification to tourists at tourist sites in Paris and London.
Beside new year wishes, many practitioners expressed in their greetings their gratitude to Master Li's compassionate salvation. They also expressed their hope that they will live up to Master's requirements, cherish the cultivation opportunities, strive forward diligently and solidly in cultivation and save more people in the new year!
Practitioners in Europe Wish Revered Master a Happy Chinese New Year!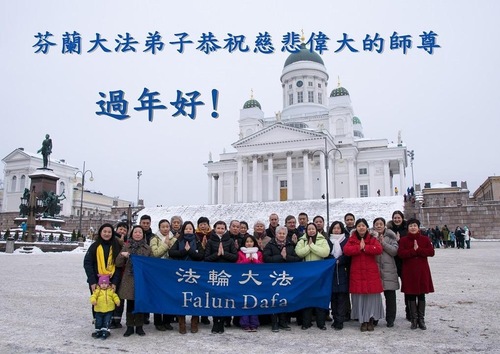 Falun Dafa practitioners in Finland wish revered Master a Happy Chinese New Year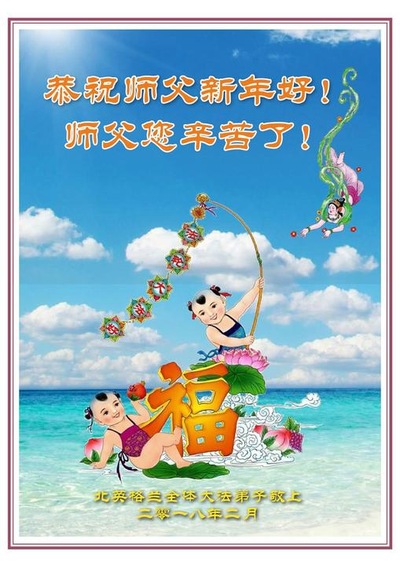 New Year greetings to Master from practitioners in Northern England of the U.K.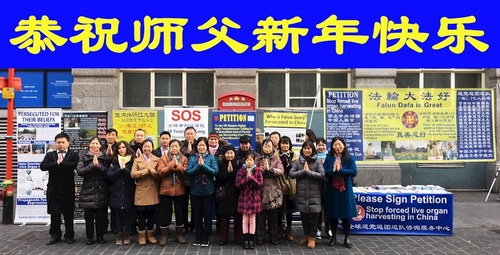 New Year greetings to Master from practitioners in London Chinatown
New Year greetings to Master from practitioners in the Netherlands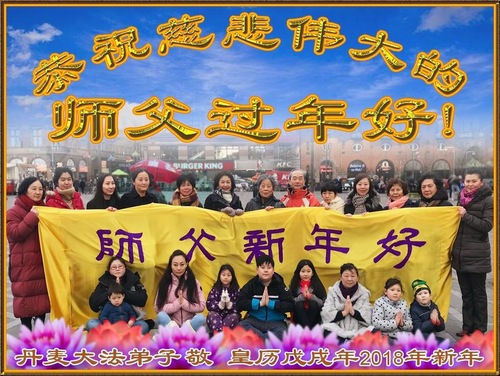 New Year greetings to Master from practitioners in Denmark
New Year greetings to Master from practitioners in Norway