Guangzhou Man Faces Indictment on Suspicion of Producing Informational Calendars About His Faith
December 30, 2018 | By a Minghui correspondent in Guangdong Province, China
(Minghui.org) A Guangzhou City resident was arrested at work on November 7, 2018, days before his son's wedding. He is now facing an indictment after his arrest was approved by the Procuratorate.
Mr. Wu Jianming's family traveled more than 400 miles to Guangdong Province from his hometown in Hunan Province after losing contact with him for a week.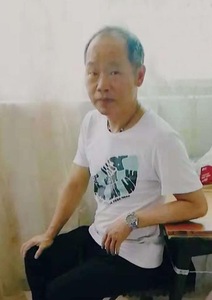 Mr. Wu Jianming
Officers from Guangta Police Station initially denied arresting Mr. Wu. At his family's repeated requests, the police told them that Mr. Wu had been taken to Yuexiu District Detention Center.
Mr. Wu's family learned from police in Hunan Province that Guangdong police suspected he was involved in printing informational calendars about Falun Gong and distributing them across provinces.
Falun Gong, also known as Falun Dafa, is a spiritual discipline persecuted by the communist regime since 1999.
After Mr. Wu's arrest, at least six Falun Gong practitioners in Guangzhou City were also harassed or had their homes ransacked by the police, who failed to find any calendars at the targeted homes.
Some local Falun Gong practitioners have filed complaints against the police's arbitrary arrest and detention of Mr. Wu.
Forced to Divorce and Six Years of Detention and Torture
Mr. Wu, 59, credits Falun Gong for curing his stomach and skin problem after he started the practice in May 1996. He was arrested several times because he refused to renounce his faith after the persecution began in 1999, and he spent a total of six years in detention centers, labor camps, and prisons. He was brutally tortured as the authorities attempted to force him to give up his faith.
While Mr. Wu was held at the Chenzhou No. 2 Detention Center in Hunan Province in 2000, several detainees whipped him with twisted copper wire several times a day for three consecutive months. His body became covered with scars, and he was unable to stand upright by the time he was released. He also lost his toenails after his toes were violently stomped on.
Mr. Wu became displaced after his wife divorced him following his prison release in 2005. He left his hometown in 2009 and went to Guangzhou City, Guangdong Province to make a living. He worked various jobs, including being a tailor and a security guard at an office building.
Despite the hardships he faced, he was still ready to help others. A friend of his once suffered an ankle bone fracture and was unable to walk. Mr. Wu carried him from his apartment on the fifth floor up and down whenever he needed to go out. Mr. Wu did this until his friend completely recovered.
When another friend's mother became ill and needed immediate medical attention, Mr. Wu lent all of his savings to him to pay for medical fees, as hospitals in China required payments up-front before providing treatment.
Related report: