Québec Residents Grateful for Falun Dafa, Wish the Founder a Happy New Year
(Minghui.org) Twenty-one years ago, Falun Dafa was first introduced in Québec, the second-most populous province in Canada.
This past Christmas Day, many Québec residents gathered in Montreal for an experience-sharing conference, recounting how they learned the practice and how they benefited. Coming from different backgrounds and professions, they share in common a sense of gratitude and wished to send the message, "Thank you, Master Li, and Happy New Year!"
Falun Dafa practitioners in Québec gathered in Montreal on December 25, 2018 to wish a happy New Year to Mr. Li Hongzhi, the founder of Falun Dafa.
Peace and Happiness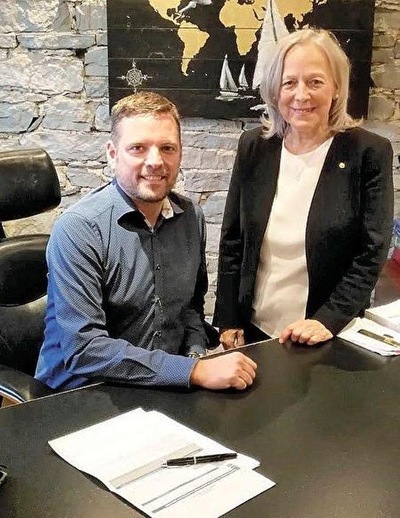 Notary Public Nicole Milot (right) said, "Dafa brought me peace and happiness."
Nicole Milot, who has been a notary public for 43 years, has practiced Falun Dafa since 1997. Before then, the world seemed gray to her with too many troubles. "Since I started to practice Falun Dafa, there have been dramatic changes—Dafa brought me peace and happiness," she recalled.
It was both a surprise and joy, explained Milot, because the teachings of Falun Dafa helped her understand so many things, from the purpose of life and the cause of suffering, to the reasons for moral degeneration. "I felt like a new person," she continued.
Milot said Falun Dafa is a precious gift, not only for Chinese, but also Westerners. "It is so extraordinary and wonderful. I truly want to thank Master Li," she added.
Being a Better Person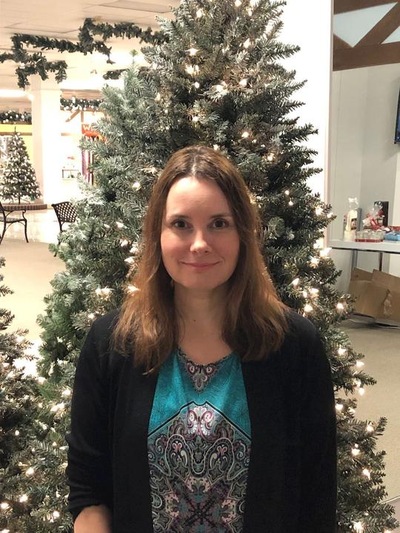 Psychologist Marie-Helene Doucet said Falun Dafa teaches one to be a better person, something she truly holds dear to her heart.
Psychologist Marie-Helene Doucet received a Ph.D. in neuropsychology and has a clinic in Québec City. Her mother recommended she practice Falun Dafa, and she has been since 2005.
"Falun Dafa teaches me to be considerate of others, instead of just myself—that is, becoming a better person," she remarked. One week into the meditation, she found the anxiety and depression that had been bothering her for years disappeared, something she could not achieve with medication.
Doing meditation, reading the books, and improving through the principles of Truthfulness-Compassion-Forbearance are very meaningful to Doucet. "When I encounter issues, Falun Dafa offers guidance for me to overcome the difficulty," she explained. "I'm so thankful to Master Li every day."
A Family in Harmony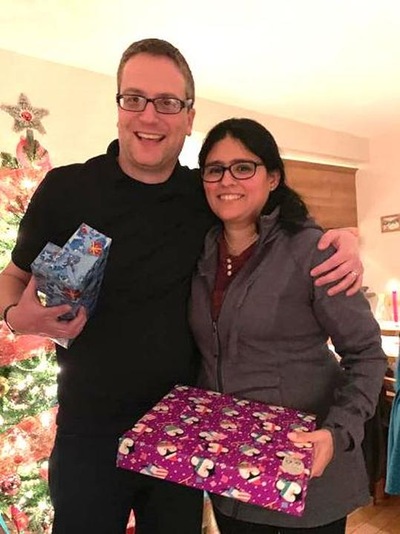 Felix Plante, who works at a government-affiliated non-profit organization and his wife, Yareli, said their gratitude to Falun Dafa was beyond words.
Felix Plante works at a non-profit organization that is associated with the government. One day his child came home from school, saying that the majority of the classmates had divorced parents. The child felt fortunate to have a happy family. "Hearing that, the first thing that came to my mind was Falun Dafa. Without the practice, our family wouldn't be like this," he said.
Felix and Yareli have been married for 10 years and have two children. As Yareli is from Mexico, the cultural differences could have been a challenge. Luckily, Felix had already practiced Falun Dafa for five years by the time they were married. "That helped me to think of others before I say something or do something. That patience and forgiveness I learned from it was critical for the family peace," he continued.
Besides a harmonious family life, Felix was also able to maintain good health because of Falun Dafa. Employees like him take 12 days of sick leave per year on average, while he only took one sick day over the past 12 years. He often tells others about the practice and its benefits.
Self-awareness and Enlightenment
Guay works for the federal government and came across Falun Dafa in the old Chinatown in Québec City in 2004 when she was 30 years old.
"I was curious about the universe and astronomy since my childhood. And I often wondered where people go after death," she recalled. Because of that, she read lots of books about philosophy and self-awareness, and even learned meditation when she was 16. But she did not gain inner peace, so she gave it up soon afterwards.
Zhuan Falun, the main text of Falun Dafa, gave her a new outlook. As she achieved inner peace, she also regained confidence and let go of the social anxiety she had since her teenage years. Not only that, she no longer needed to visit doctors for her back pain.
Guay learned that everyone has the characteristics of Truthfulness-Compassion-Forbearance in himself or herself, which gave her hope for society. "Furthermore, I believe we all came to this world for a reason. So now I have a different viewpoint about tribulations and tests in my life, which allows to me to overcome them much easier," she added, "I think Master is great because he brought us health, peace, and a future."
Purpose of Life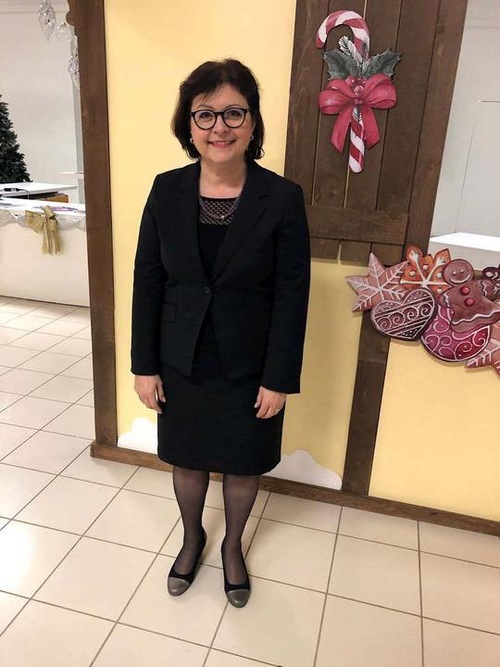 Québec City government employee Sylvie DesRoches said Falun Dafa is the way she had been searching for.
Sylvie DesRoches, an employee of the Québec City government, said for many years she had questions about life. It wasn't until she practiced Falun Dafa that she knew this was she had been searching for.
"Falun Dafa teaches me the principles of Truthfulness-Compassion-Forbearance so that we can become better people and assimilate ourselves to the characteristic of the universe," she explained. "I think that is the ultimate goal of life."
DesRoches said, "Falun Dafa teaches me all these things and helps me to improve my moral character," she said. "I am so grateful to Master for his compassion. Happy New Year, Master Li!"