Shen Yun 2019 Begins in Berkeley, California
December 18, 2018 | By Minghui correspondents in the San Francisco Bay area
(Minghui.org) New York-based Shen Yun Performing Arts unveiled its all-new 2019 program at Zellerbach Hall in Berkeley, California, on December 12, 2018.
In its 13th year, Shen Yun has grown in size and popularity since the company's inception in 2006. This season, the dance and music company will be performing more than 640 shows in over 140 cities with six same-sized touring companies.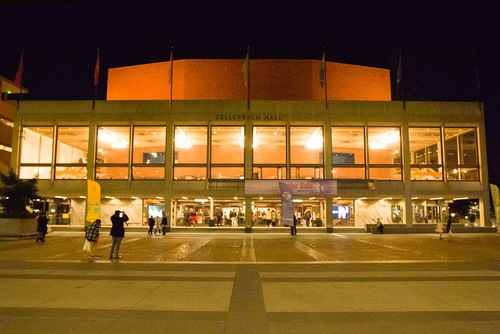 Shen Yun New York Company presented six performances at Zellerbach Hall on the campus of the University of California, Berkeley, December 12-16, 2018.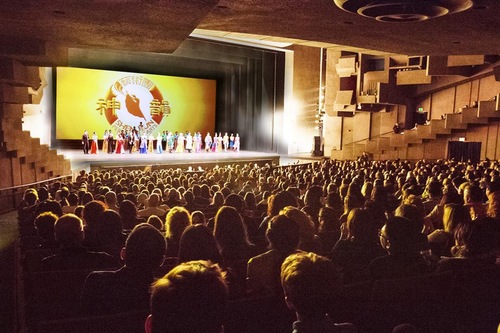 Curtain call at the Shen Yun performance in Berkeley on December 15, 2018.
"They're All So Extremely Talented"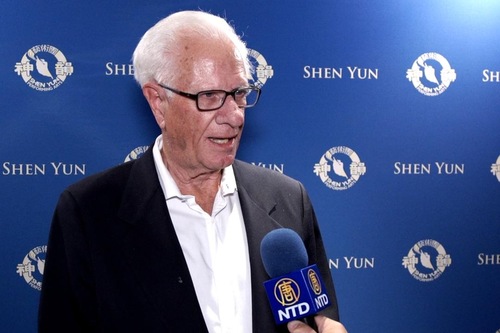 Radio host John Hamilton
John Hamilton, a radio host for KGO radio, attended the Shen Yun performance in Berkeley on December 12, 2018.
"The dancing, the choreography is beautiful... They're all so extremely talented," he said.
"That backdrop is something sensational. You don't know what to expect and then all of a sudden, this magical thing happens. So that's pretty exciting.
"I think what [Shen Yun] is doing is taking this China, stretching back 5,000 years, and introducing it to us, in an interesting way, that we can understand it, because of dance."
"Transmitting the Divine"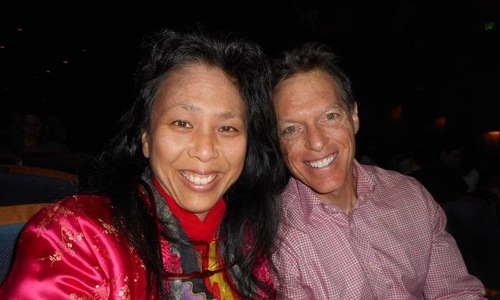 Gregg Berman and Joy Chiu at the performance in Zellerbach Hall on December 14.
Gregg Berman, owner of In Connection With Nature, a wilderness guide company, attended the performance at Zellerbach Hall on December 14 with his friend Joy Chiu.
"The divine is around us all the time. We've become so blinded to it in modern life, and so it's nice to be reminded of it," said Mr. Berman.
"The combination of the whole theme and the skill level, what the story and the spirit evoke, make me want to travel the earth and connect more to the planet in different places," he added.
Ms. Chiu said, "I feel that the performers here are not just performers, but they are actually transmitting the divine. Masterful... The energy is being transmitted, and it's really powerful."
"Very Special" and "Captivating"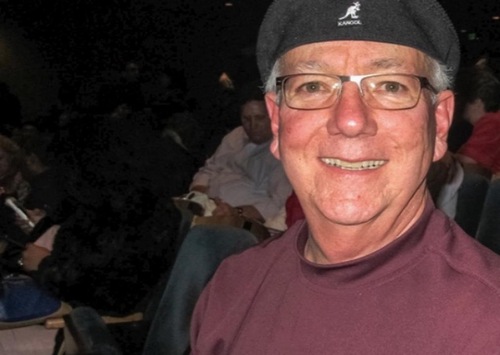 Jim Horan, president of The One Page Business Plan Company, at the Shen Yun show December 15.
"It's really very, very special and unique. It's really wonderful. Captivating," said Jim Horan, the president of The One Page Business Plan Company.
"As soon as it opened up and I saw the color and the movement and the music, it was very emotional.
"I love the stories, and the dancers do an amazing job of telling the stories," he said.
Mr. Horan also praised Shen Yun's Artistic Director, "I think he must be an incredible leader, incredible artist, and to lead this amazing group of dancers is just wonderful. Don't stop!"
"There Is Hope"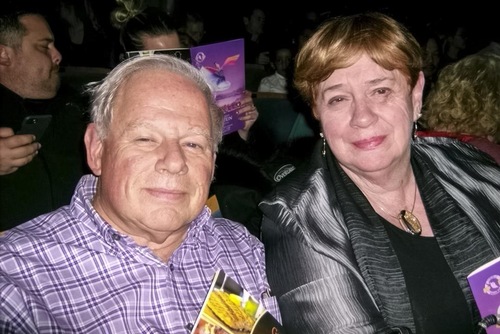 Sarah Nordin, a college professor, attended the December 15 performance at Zellerbach Hall with her husband Phil Nordin.
Sarah Nordin, a college professor who teaches criminal justice, was impressed to see a dance piece depicting the modern tale of courage and perseverance of Falun Gong practitioners who face brutal persecution under the Chinese communist regime.
"They're still practicing [Falun Gong] there," said Ms. Nordin. "I know what courage that takes. That's amazing... I'm glad they brought it up.
"I'm glad that we have seen this... That light came about, and there is hope."
Shen Yun will continue its world tour with upcoming performances in San Jose, California, December 19–29; McAllen, Texas, December 21–22; Baltimore, Maryland, December 21–23; Rockford, Illinois, December 22–23; and Ottawa, Canada, December 27–29.
For more information on tickets and dates, please visit http://shenyun.com.