Taoyuan, Taiwan: Over 100,000 Urge China's Highest Courts to Bring Jiang Zemin to Justice
December 12, 2018 | By a Minghui correspondent
(Minghui.org) In observance of International Human Rights Day on December 10, Falun Gong practitioners in Taiwan reminded their fellow citizens of a dire human rights issue – the ongoing persecution of Falun Gong in China. Over 100,000 people in Taoyuan, Taiwan have signed a petition urging China's highest courts to bring Jiang Zemin to justice.
Jiang, the then head of the Chinese Communist Party (CCP), launched the persecution of Falun Gong in 1999, leading to over 4,200 confirmed deaths of practitioners. Millions of practitioners have been tortured in prisons, detention centers, and brainwashing centers. Many have been killed for their organs, harvested for transplant surgeries. The persecution is still going on today.
Over 200,000 Falun Gong practitioners in China have submitted criminal complaints against Jiang to the Supreme People's Court and the Supreme People's Procuratorate since May 2015, when a new CCP policy was implemented whereby the highest courts would guarantee the registration and processing of all criminal and civil complaints.
The signature collection in Taoyuan is a part of an ongoing global effort to report Jiang's crimes and urge the courts to put the policy into effect.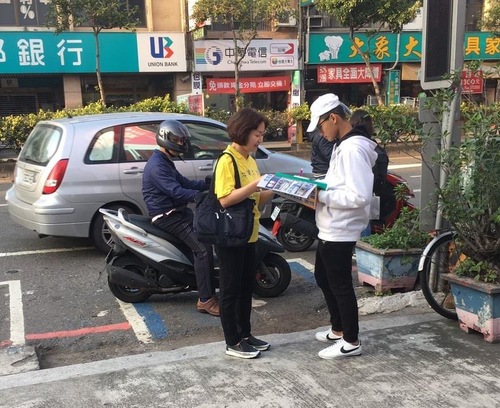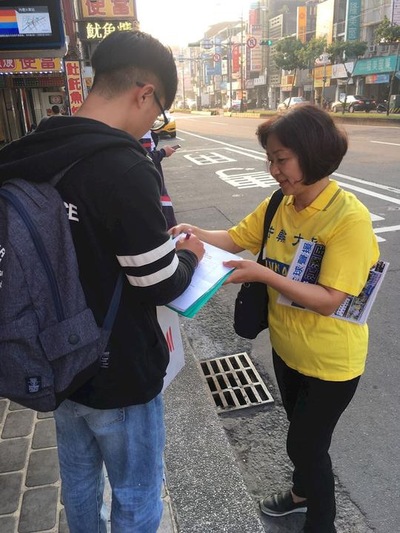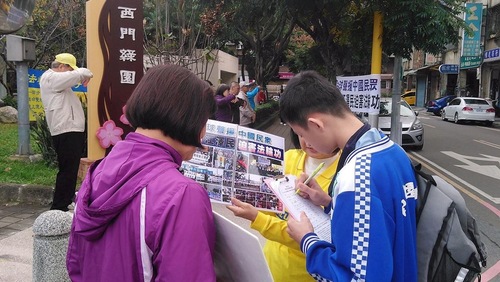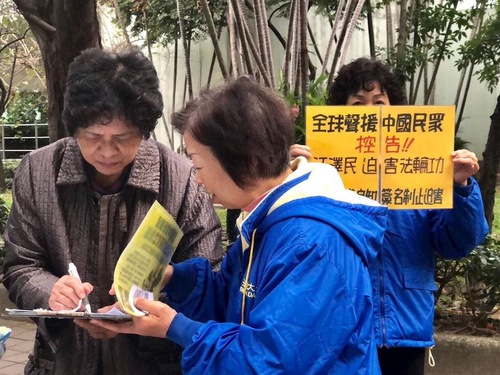 Passersby sign the petition urging China's highest courts to process the over 200,000 criminal complaints against Jiang Zemin and implement a 2015 policy that guarantees the registration and processing of all criminal and civil complaints.
Public Support for Persecuted Practitioners
After one woman learned that the persecution in China has caused many children to become orphans, she signed the petition and said, "Let's bring those poor children here. I'd like to adopt them."
A man who has worked in China for many years told practitioners that he had heard of the persecution but knew few details. He was happy to talk to practitioners and learn more. He signed the petition and thanked them for giving him an opportunity to help.
One couple hesitated initially, but after they learned more about Falun Gong and that practitioners are being killed for their organs, they changed their minds and signed the petition. They said that they definitely wished to support bringing Jiang to justice.
A young man who was playing basketball nearby signed the petition and afterward brought his parents and friends by so they could also sign.