Previously Imprisoned Five Years For Her Belief, Former Teacher Detained Again and Denied Family Visits
November 05, 2018 | By a Minghui correspondent in Guangdong Province
(Minghui.org) A Guangzhou City resident didn't return home on October 21, 2018. When her family reported her missing to police, they learned that she had been arrested for refusing to renounce Falun Gong, a mind-body cultivation practice being persecuted by the Chinese communist regime.
Her family wasn't notified of her whereabouts. When they managed to find out where she was detained, they were denied visits with her.
This is not the first time that Ms. Yu Ping has been targeted for her faith.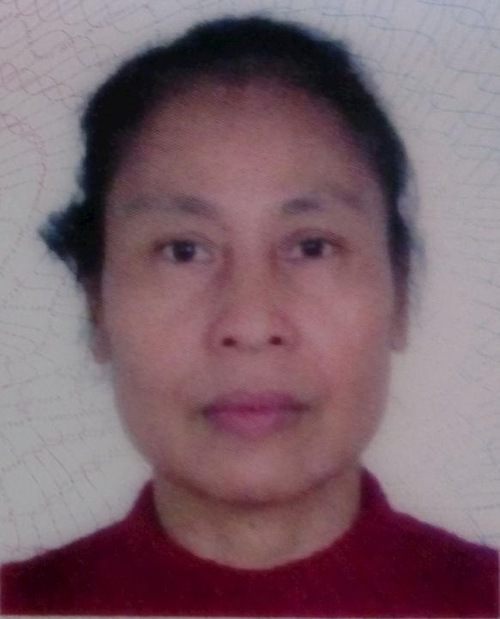 Ms. Yu Ping
The 55-year-old woman was a language teacher in Linshan County, Guangxi Province. She was arrested in May 2000 for refusing to give up her belief in Falun Gong and served more than five years at Guangxi Women's Prison, where she was brutally tortured and force-fed.
When she was released in early 2006, Ms. Yu found that her employment had been terminated. Despite financial difficulties, she managed to put her two sons through college all by herself. Her relatives and friends noted that she was nothing like what was depicted by state propaganda that claimed Falun Gong practitioners didn't care about their families.
Later, Ms. Yu moved to Guangdong Province, where she was arrested by officers from Beijing Police Station in Yuexiu District, Guangzhou City on October 21, 2018. She was sent to the Guangzhou City Legal Education Center the next day. The Center has been used as a brainwashing center to try to force practitioners to renounce their belief.
Ms. Yu's family went to the brainwashing center to look for her. A police officer surnamed Tian confirmed Ms. Yu was detained there but refused to allow them to see Ms. Yu, who she said may be transferred to another place at a later time.
According to Article 83 of China's Procedure Law, police are required to inform family members within 24 hours of an arrest. Yuexiu District police failed to do so and instead sent Ms. Yu to a brainwashing center without legal procedure.
Responsible Agency:
Guangzhou Law Education Center (a brainwashing facility): +86-20-86442948