Shandong Woman in Critical Condition Again After Being Taken Back to Prison from Medical Parole
November 27, 2018
|
By a Minghui correspondent in Shandong Province, China
(Minghui.org) A Shandong woman started a hunger strike and was in critical condition again after her medical parole was revoked on October 30, 2018 and she was sent back to prison days later to finish her 12-year term for practicing Falun Gong, a spiritual practice suppressed by the communist regime since 1999.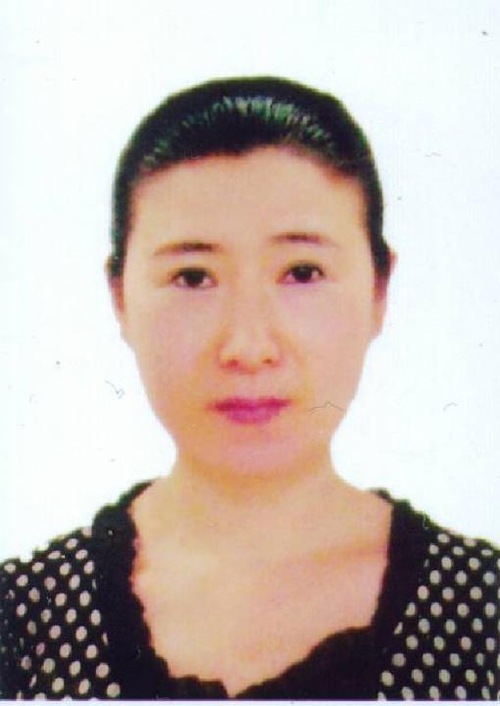 Ms. Bi Jianhong
When Ms. Bi Jianhong's mother, Ms. Wang Yanqin, visited her on November 22, 2018, the guards produced a physical examination form stating that most of Ms. Bi's health parameters had reached high-risk levels.
When the illiterate mother refused to sign the form, the guards threatened to deny her visits with her daughter and withhold her daughter's medical treatment.
After Ms. Wang signed the form, she waited a long time before the guards dragged her daughter out. As soon as the younger woman entered the visitation room, the guards asked the mother to leave. "She wouldn't be able to walk to you," they said.
Ms. Wang insisted on talking to her daughter. The guards dragged Ms. Bi to the seat by the visitation window. She collapsed to the ground, and the visit was soon ended.
Repeatedly On the Verge of Death
Ms. Bi was arrested on October 15, 2006 for printing informational materials about Falun Gong. She was sentenced to prison in early 2007 and taken to Jinan Woman's Prison to serve her term on April 23, 2007.
Two and a half years into her prison term, Ms. Bi was on the verge of death after non-stop, intensive torture for not renouncing her belief. She was released on medical parole in November 2009.
After Ms. Bi gradually improved her health after resuming practicing Falun Gong, she was arrested again on December 30, 2010 while distributing Falun Gong materials and taken back to the prison on January 1, 2011.
She started a hunger strike and was only skin and bones when her family visited her on January 26, less than four weeks after her re-imprisonment.
By March 17, 2011, she began to have organ failure and was in critical condition. After an initial rejection, the prison eventually let her go home again on medical parole, which was revoked on October 30, 2018 when she was seized by police.
Mother Forced to See Daughter Tortured
Ms. Wang's latest visit to the prison wasn't the first time she witnessed the persecution against her daughter firsthand.
Also a Falun Gong practitioner herself, Ms. Wang was once imprisoned together with Ms. Bi for three years. The guards forced her to watch them torturing Ms. Bi and hear her screaming out of pain, again and again, which almost led to a mental breakdown of the mother.
When Ms. Bi had organ failure and was unable to take in any food in 2011, the prison deceived Ms. Wang into feeding her and videotaped the scene, which was used as evidence to show that she was being properly treated by authorities.
With the enormous anxiety and fear, Ms. Wang also experienced quick health decline herself.
She is now calling for international attention to her daughter's case.
Previous reports:Shandong Woman Sues Jiang Zemin After Being Tortured to Near Death
Falun Gong Practitioner Bi Jianhong in Critical Condition After Months of Drug Injection Torture at Jinan Women's Prison
Ms. Bi Jianhong Unable to Walk As a Result of Persecution at Jinan Women's Prison in Shandong Province
Related article in Chinese:失去人性 狱警逼母亲目睹女儿受酷刑