American TV Anchor's Chinese Parents-in-Law Targeted in China for Their Faith
November 24, 2018 | By a Minghui correspondent
(Minghui.org) The parents-in-law of Ben Hedges, a TV anchor based in New York, recently disappeared from their home in China after being targeted by authorities for refusing to renounce Falun Gong.
Falun Gong is a spiritual practice based on the principles of Truthfulness-Compassion-Forbearance that has been persecuted by the communist regime since 1999.
It has been confirmed that Mr. Hedges' father-in-law, Mr. Dai Yi, was among the nearly one hundred Falun Gong practitioners arrested in one day across Heilongjiang Province on November 9, 2018.
His mother-in-law, Ms. Sheng Xiaoyun, was harassed by police that same day and lost contact with her family afterward.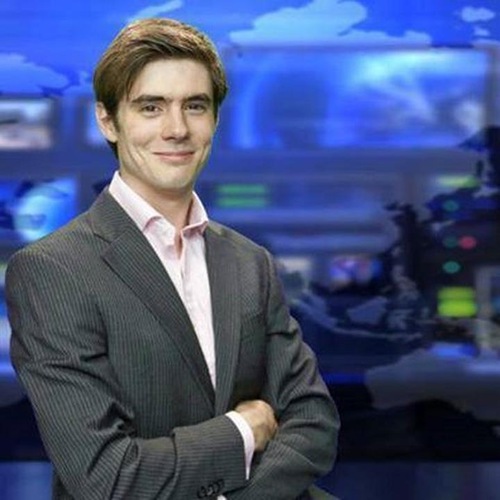 Ben Hedges, also known as Hao Yibo, his Chinese name, is a TV anchor for the New York-based New Tang Dynasty TV Station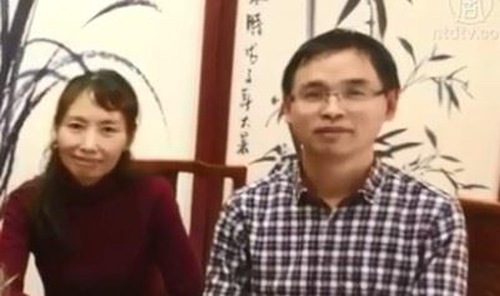 Ben Hedges' parents-in-law
Mr. Hedges' wife, Ms. Crescent Dai, said she was shocked to see her father's name on the list of arrested practitioners. They dialed her parents' numbers, but no one ever picked up the phone.
Mr. Hedges called Heilongjiang police to inquire about the whereabouts of his parents-in-law, but the person who answered denied having any knowledge of the elderly couple.
According to inside sources, the Heilongjiang police had been gathering information on more than 1,000 Falun Gong practitioners by monitoring their cellphones and communications on social media.
Family's Plight
Heilongjiang Province is one of the provinces in China where the persecution of Falun Gong has been the most severe. Among the 4,258 confirmed deaths resulting from the persecution since it began, 552 of them were from Heilongjiang, the most from any province.
Ms. Dai grew up witnessing the persecution of Falun Gong. In September 2002, when she was 10, both of her parents were arrested and detained for three years. She stayed with several different relatives and endured bullies and humiliation at school for sharing her parents' spiritual belief.
A close friend of her parents, Mr. Zuo Guoqing, was tortured to death on March 13, 2003, for not giving up his faith. He was 37.
In her pursuit of freedom, Ms. Dai moved to New York in July 2011 to work for the New Tang Dynasty TV, where she met Mr. Hedges and married him in early 2014.
In October 2015, Ms. Dai's parents, who remained in China after she left, were arrested for filing a criminal complaint against Jiang Zemin, the former leader of the communist regime who ordered the persecution of Falun Gong in 1999. They were soon released, thanks to their daughter and son-in-law's efforts to expose the persecution outside of China.
The younger couple is again calling for international attention to the human rights abuses in China. They hope to see their parents released soon and the decades-long persecution of Falun Gong come to an end.
Mr. Hedges is the host of a popular commentary program called "A Laowai's View of China & Taiwan," in which he became an Internet sensation in Asia for speaking fluent Mandarin as a Caucasian.
Related reports:
Daqing, Heilongjiang Province: 45 Falun Gong Practitioners Arrested in One Day
Harbin, Heilongjiang Province: At Least 40 Falun Gong Practitioners Arrested in One Day
Bin County, Heilongjiang Province: Another 19 Falun Gong Practitioners Targeted in Mass Arrest Across Province