Lawyer Files Complaint Against Prison for Obstructing Client's Efforts to Have Case Reconsidered
November 18, 2018 | By a Minghui correspondent in Shanghai, China
(Minghui.org) A Shanghai woman was illegally sentenced to three and half years on April 11, 2018, for blogging about her faith in Falun Gong, also known as Falun Dafa, a mind-body practice being persecuted by the Chinese communist regime. Ms. Li Hong was taken to Shanghai Women's Prison in July 2018, shortly after her appeal was rejected.
The prison has been obstructing her efforts to file a motion to have her case reconsidered. Her family was forced to drop her first lawyer. The second lawyer they hired was also denied visits with her. He proceeded to file a complaint against the prison and is still awaiting a response.
Ms. Li credits Falun Gong for curing her severe migraines. She had been blogging about Falun Gong on WeChat (a popular social media platform in China) and overseas blogs for years. She was first arrested in 2003 and given forced labor for raising awareness of the persecution of Falun Gong on the Internet. After her latest arrest on June 13, 2017, her colleagues, including the CEO of her company, vouched for her and requested her release.
Colleagues Longing for Her Return
Ms. Li, 43, works as a financial officer for a software company in Shanghai City.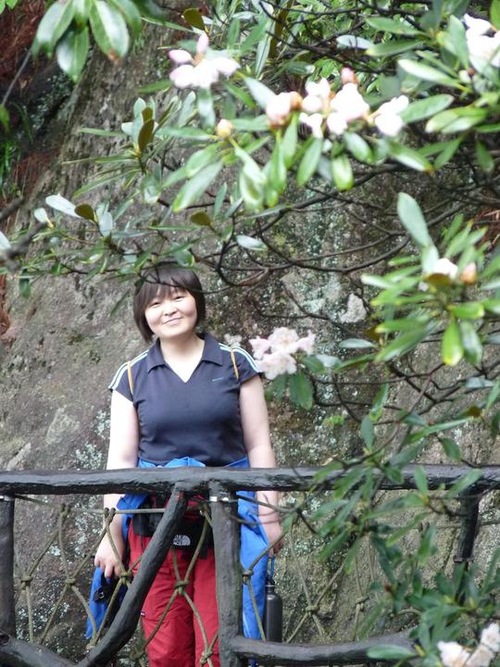 Ms. Li Hong
After learning of her latest arrest, her colleagues, including the chief executive officer of the company, wrote letters to the police and asked for her release.
The CEO wrote: "Ms. Li has been a great role model for our younger employees to follow. She trained them, cared about their well being, and helped them with their problems. I gave her credit for maintaining our low turnover rate and the success of our business.
"Ms. Li has become more conscientious and more considerate of other people since she became a Falun Gong practitioner. She has been highly respected by her coworkers and our customers, suppliers, and tax officers. We have been worried about her since her arrest and hope she can return to work soon."
Ms. Li's Family Pressured to Drop First Lawyer
Ms. Li's family was repeatedly denied visits after she was transferred to Shanghai Women's Prison's No. 3 Ward in July 2018. The prison claimed that Ms. Li did not ask her family to visit her.
Her family hired a lawyer in Beijing, who called the prison on September 25 to request a meeting with her. The prison, in turn, called the family many times and promised that they could see Ms. Li as soon as they dropped the lawyer.
In the meantime, the prison told the lawyer that he didn't have all the required paperwork. The lawyer called the prison's supervising agency to complain, and the prison reluctantly agreed to allow Ms. Li's family, but not the lawyer, visit her on October 8.
On the day of the scheduled visit, a team captain spoke to Ms. Li's family first. He claimed that the lawyer was a fraud and that it was no use filing a motion to have her case reconsidered.
The family was then sent away for a few hours, during which time the captain called to ask if they still intended to file a motion to have the case reconsidered. He finally told them they could return and see Ms. Li.
Second Lawyer Also Denied Visits
Ms. Li's family then retained the same lawyer who had represented her during her trial and appeal. The lawyer submitted a request to meet with her on October 11, and her family received a call from the prison chief captain the following day. The captain threatened that the family would be responsible for whatever might happen to Ms. Li. Her family was really worried about her well being.
On October 13, the lawyer provided all the required documents and requested to meet Ms. Li. He was told that the visit had to be approved by the supervising agency.
The lawyer visited the prison on October 23 and was informed that his request to visit had been denied. The guards refused to give any explanation. He immediately filed a complaint with the Shanghai City Procuratorate at the prison, but the prosecutor refused to grant him a meeting with his client.
The lawyer also submitted a complaint to the Shanghai Prison Administration Bureau that afternoon. The receptionist took the documents but refused to tell the lawyer where he could go to complain further.
The lawyer tried other agencies but was given the runaround everywhere he went. On October 30, he filed a complaint with the Shanghai City Procuratorate against the Shanghai Women's Prison and Shanghai Justice Bureau for their denial of his right to meet with his client. He was told to expect a response from them in ten days. He has yet to hear back.
Persons Responsible for the Persecution
Chen Jianhua: warden, Shanghai Women's Prison, +86-021-57615998Zhou Ya: chief captain, Ward No. 3, Shanghai Women's Prison, +86-18116337805Wu Qi: director, Shanghai City Prison Administration, +86-021-24029888Zhang Bencai: attorney general, Shanghai City Procuratorate, +86-02164741350
Related Articles
Falun Gong Practitioners Li Ying, Li Hong, and Li Liang in Forced Labor Camps Receive Mail From Overseas