'The Wish' Movie Well Received at Film Festival in Florida
(Minghui.org) The Wish, a new movie from New Century Film, was screened during the Melbourne Independent Filmmakers Festival (MIFF) in Florida on October 19, 2018. Festival judges and audience members were impressed by the positive messages in the movie.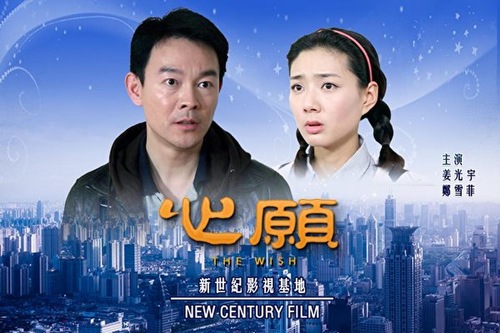 Poster of The Wish, a movie from New Century Film.
In the 9-minute movie The Wish, a young man steals money from a girl to pay a medical bill for his father. The girl, who was blind, had been saving a large sum of money to cure her own eye disease. Instead of blaming the young man, the girl forgave him and gave him a copy of the book Zhuan Falun. After reading the book, the young man was touched and decided to become a better person.
Robert Mann, president of the festival, said that as a filmmaker he really liked the message in the movie, specifically that people would be blessed for their good deeds.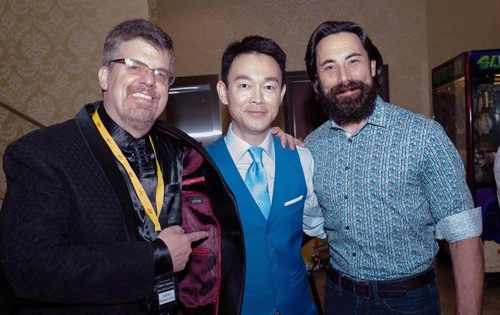 Founder of MIFF Terry Cronin (left) told the film's lead actor Jiang Guangyu (middle) that he liked the movie.
Terry Cronin, founder and one judge at MIFF, praised the film. "Certainly you have such a strong message, that is, you want people becoming better people. It's like redemption and people enjoy it," Cronin explained.
Filmmaker Andy Sipes, who has received many awards for film-making, was also impressed. He said that from the movie people learn that "No matter what you have done in your life, you have the opportunity to make up for it. That is, never lose hope."
Terry Cronin's parents also watched the movie and said that they liked it a lot. His father said he had felt bad in the beginning, because the young man stole money from a blind girl. But the girl did not blame him and gave him a book. The young man changed a lot after reading the book and came back to help the girl regain her sight. He and his wife were both interested in learning what kind of book was talked about in the movie.
An audience member and local resident named Lear was eager to find out more about the book. "What is that book? How can I get it? I want to read that book now," he remarked.
The 20th annual Melbourne Independent Filmmakers Festival took place on October 18-20, 2018.