Sydney Falun Dafa Practitioners Express Gratitude to Master
January 03, 2018 | By Minghui correspondent Hua Qing in Sydney, Australia
(Minghui.org) Falun Dafa practitioners in Sydney gathered in Wiley Park on December 27, 2017, prior to the New Year, to respectfully wish Master Li Hongzhi, founder of Falun Dafa, a happy New Year!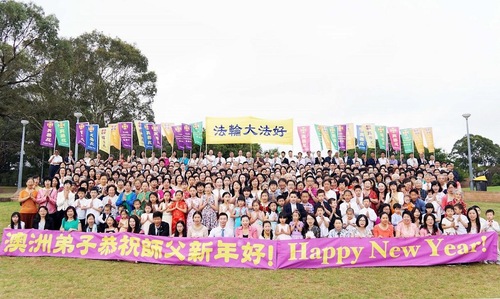 Practitioners in Sydney wish Master a happy New Year!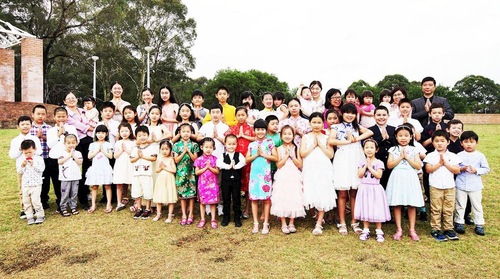 Young practitioners in Sydney wish Master a happy New Year!
Project Consultant: Practicing Dafa Wins Respect and Trust of Colleagues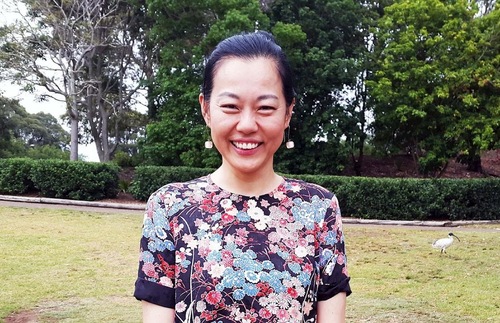 Ms. Sophie Xiao expresses her gratitude to Master
Sophie Xiao is a consultant for infrastructure, transportation and other projects. She said that she took up the practice in 1997 after she saw a miraculous change in her mother and read Zhuan Falun.
She said that the compassion and peaceful mind that she cultivated in Dafa can affect people around her, and create a good working environment in which everything becomes better and better. She is very grateful to Master for blessing her with all this.
"Practicing Falun Dafa makes me feel at ease in doing things", said she. "I'm able to deal with anything with tolerance and in an open-minded way, so I make more and more friends." She gave an example of investors from large families and different places she has contact with. She said that they trust her and think that she is a trustworthy person, so they have entrusted her with a lot of responsibilities.
Western Practitioner: Words Fail to Express How Happy I Am For Becoming a Dafa Disciple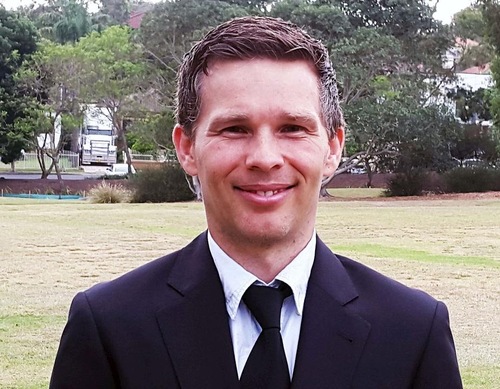 Nicholas Earle
Nicholas began practicing Falun Dafa four years ago. He said that he experienced tremendous changes in his life after reading Zhuan Falun. He understood many unanswered questions in life. He conducts himself based on the principles Master taught, and rectifies his own words and actions with Dafa to become a better person.
"When I did that, my life changed a lot, becoming unbelievably wonderful and getting better," he said.
"My anxiety was gone quickly," he continued, "I was able to prepare for a wedding and have money to go on a honeymoon. I had a son and my life has become so beautiful and fulfilling that I cannot imagine. My relationships with others are getting better. I'm working for the best company, have also bought a house and my economic situation has been greatly improved."
He expressed his most sincere gratitude to Master for blessing him with physical and mental well being and a happy life.
Elderly Practitioner: I'm Unable to Repay Master's Saving Grace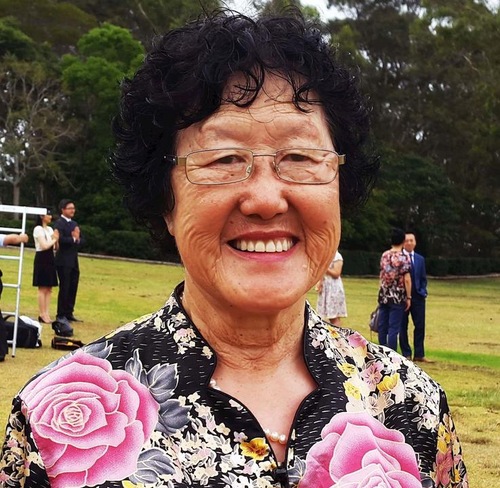 Ms. Man
Ms. Man began practicing Falun Dafa in Beijing in 1996. She had all of her illnesses cured within one month after she took up the practice. She had no idea how to thank Master. She moved to Australia in 2002 and started to talk to people and raise awareness about how brutal the persecution is every day ever since. She said that she understands that saving more people is critical and she tries her best. She made phone calls to China to clarify the facts before 2009. She started to go to tourist sites to talk to Chinese tourists about the persecution of the practice every day after 2009.
Coordinator for Truth-Clarification Project: Cultivating Oneself Well, Overcoming Difficulties to Clarify the Facts and Save People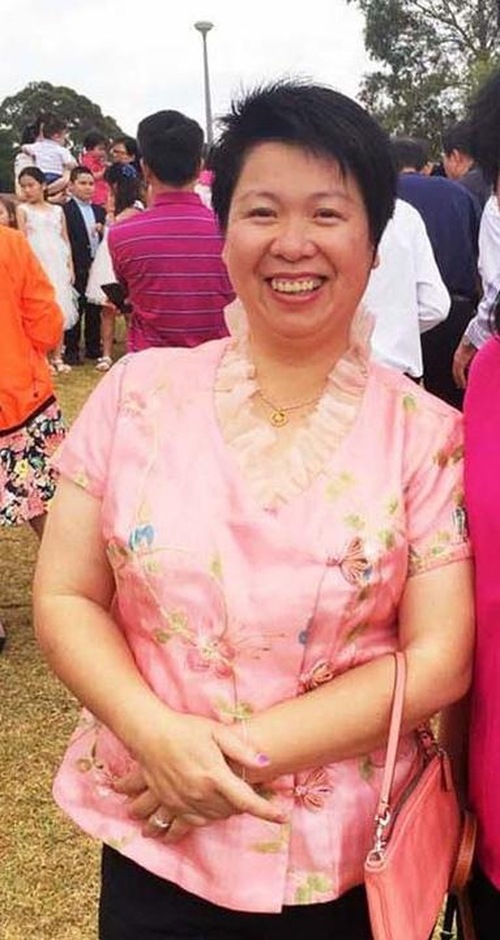 Ms. Bai
Ms. Bai takes care of her parents in law, children and has her own business. She also coordinates truth clarification activities in downtown Sydney. How has she managed to make it? She said that through studying the Fa more, remaining steadfast in Dafa and maintaining righteous thoughts, she is able to face interference and overcome difficulties. Rain or shine, she has maintained a regular presence at tourist destinations to talk to Chinese tourists and other visitors about how brutal the persecution is in China.
She said that she is grateful to Master for teaching practitioners to be considerate of others. She treats everyone sincerely and think of problems with righteous thoughts. She wants to share her benefits from Dafa and do what she is supposed to do, and with Master's strengthening and protection, many predestined people have learned the facts.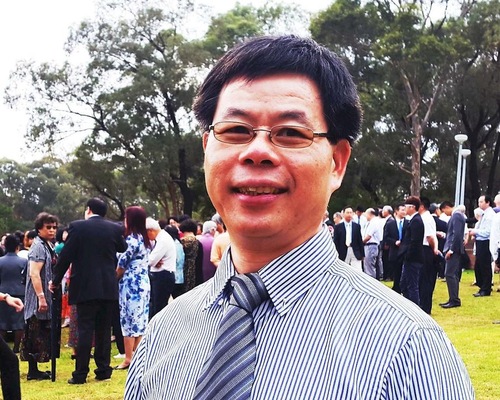 Mr. John Zhuo
Mr. Zhuo had been searching for a way to cultivation until 1996, when he first heard about Falun Dafa.
He said that he used to be introverted and did not like to communicate with others after work. Dafa changed his character. He gradually let go of the fear of speaking before a large audience. He is currently a general coordinator of truth clarification activities. He often needs to exchange opinions with fellow practitioners and is able to talk to a large audience with a calm mind.