College Professor Arrested Weeks before School Starts, Denied Family Visits
August 29, 2017 | By a Minghui correspondent in Guangdong Province
(Minghui.org) Classes will begin on September 1 for students at the Tianhe College of Guangdong Polytechnical Normal University, but one of the school's professors remains detained following his arrest more than two weeks ago.
Professor Zeng Hao was seized by police while buying breakfast on August 10, 2017. The 43-year-old resident of Guangzhou City was targeted because he refused to renounce Falun Gong, a spiritual discipline being persecuted by the Chinese communist regime.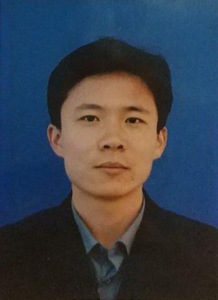 Prof. Zeng
Police snatched Professor Zeng's key and ransacked his home. They confiscated his Falun Gong books and a flash drive containing his lesson plans for the new semester.
Professor Zeng had been advising 20 college seniors' theses before his arrest and was assigned to teach about 100 students in the fall semester. While he remains at Nanzhou Detention Center, his school is scrambling to find a replacement professor.
Police had attempted to ransack Prof. Zeng's father's home on the same day of his arrest, but they gave up when the older man threatened to sue them for entering his property without showing IDs or search warrant. The elderly father, 76, is also a Falun Gong practitioner and had been arrested three times in the past for his faith.
The older Mr. Zeng visited the local police station and police department numerous times to request his son's release, but no one told him who was in charge of the case. His three-year-old grandson, who he brought to see police, kept crying, "I don't want to go home. I want to go inside to see daddy."
Police kept escalating their charges against Prof. Zeng. At first they said it was an issue of spiritual belief, which was later changed to "colluding with overseas forces." The criminal detention notice sent to his family states that he was charged with "using a cult to undermine law enforcement," a standard pretext used by the Chinese communist regime in its attempt to frame and imprison Falun Gong practitioners. He told his lawyer that during interrogation, police claimed that he endangered national security.
This is not the first time that Prof. Zeng has been targeted for his faith. He was twice detained shortly after the persecution of Falun Gong began in 1999. He was also fired from his first teaching job. In order to avoid arrest, he lived away from home between 2001 and 2003, during which time his father was put under house arrest and his mother developed severe heart problems due to stress. Police kept harassing and monitoring the elderly couple, who lived in fear day and night.
Prof. Zeng's latest arrest reminded her mother of the past ordeal that her family went through. She wonders whether she can live long enough to see her son released. She and the rest of her family haven't been allowed to see Prof. Zeng since his arrest.