Munich, Germany: Raising Awareness of Persecution in China at Marienplatz
August 18, 2017 | By Minghui correspondent De Xiang
(Minghui.org) Falun Gong practitioners in Munich gathered at Marienplatz in the city center on August 12 to inform the public of the ongoing persecution of the meditation practice in China. In addition to demonstrating the gentle Falun Gong exercises, the practitioners displayed posters and banners illustrating the mistreatment practitioners in China face for refusing to renounce their belief.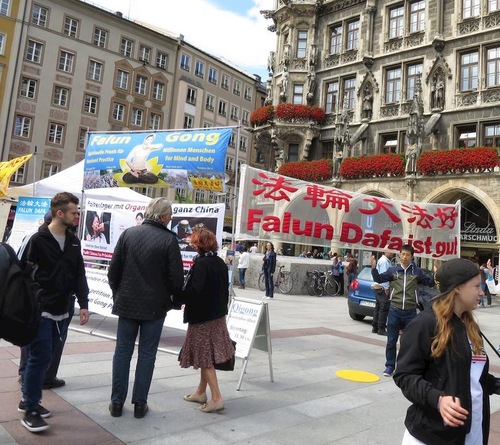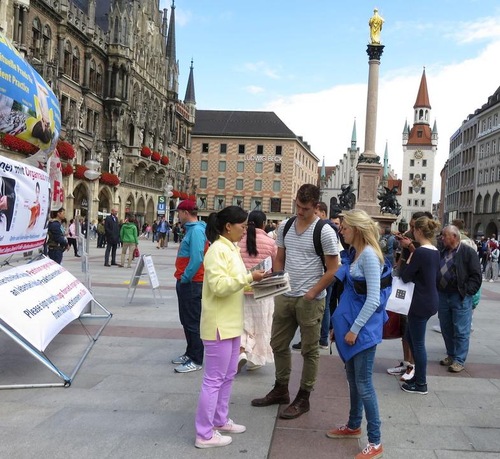 Practitioners raise awareness of the persecution of Falun Gong in China at Marienplatz in Munich on August 12, 2017.
Many pedestrians stopped for more information. Some read the handouts, talked with practitioners, and signed petitions calling for action against the persecution that would be forwarded to the United Nations.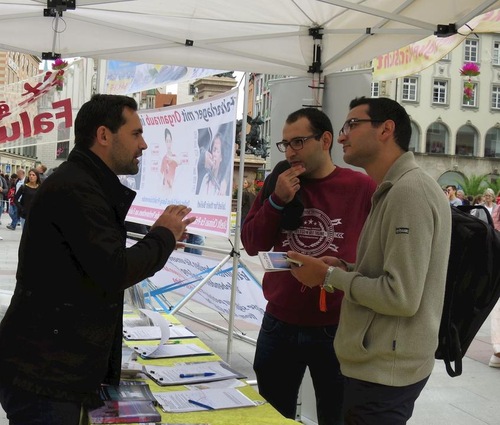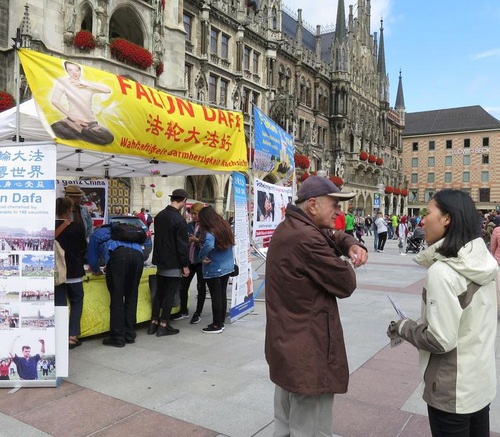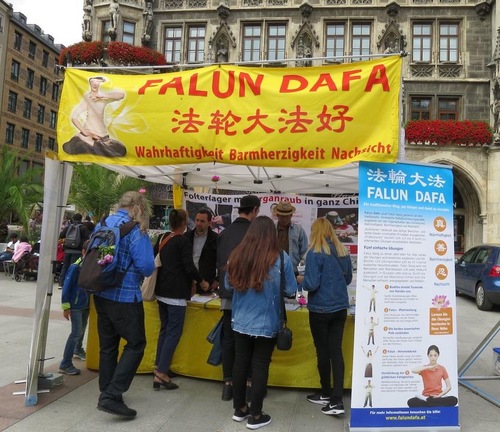 Passersby stop at the booth to learn about Falun Gong.
Anna Kupferschlger, who works in dental services, was surprised to learn of the brutality practitioners are subjected to in China, and asked about the purpose of the petition. A practitioner explained, "Our individual efforts may seem insignificant, but when we work together, our energy as a whole will bring the persecution to an end."
Kupferschlger nodded and said that the suppression, especially the state-sanctioned harvesting of organs from living practitioners in China, was unacceptable. "It is not something a human being would do," she added.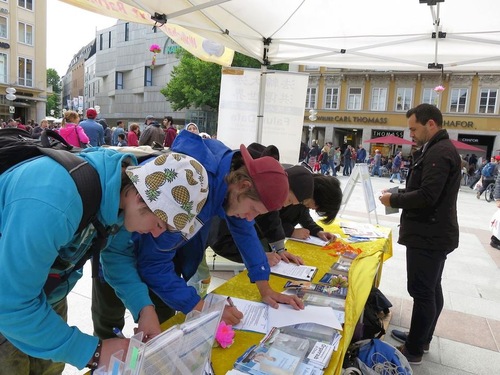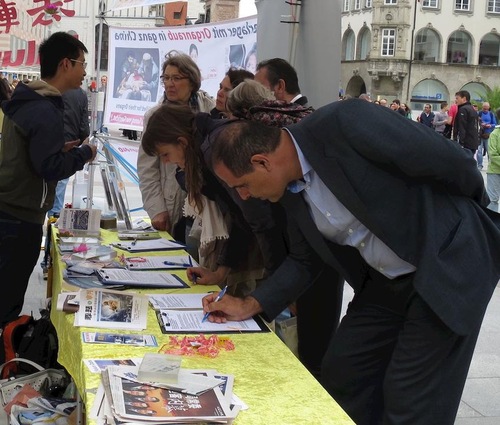 People sign petitions urging to stop the persecution in China.
Manfred Debert, a retired medical professional, agreed. Having heard about the atrocity several years ago, he said forced organ harvesting is a crime against humanity. He also expressed interest in learning Falun Gong after seeing practitioners doing the gentle, relaxing exercises.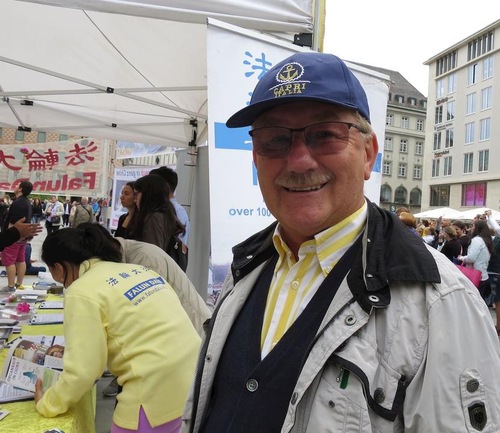 Local resident Thomas Wittmann thanked practitioners for telling people about the severe human rights violations in China.
Thomas Wittmann, a retired manager, signed a petition and said he hopes the persecution and organ harvesting crimes would stop soon. Regarding the Falun Gong teachings of Truthfulness-Compassion-Forbearance, he said, "They are the principles people should follow. Anyone who acts against them is risking their future."
Wittmann thanked practitioners for letting more people know about the persecution. "What you are doing is giving people an opportunity [to change for the better]. And people need to do it," he added.