"Falun Dafa Finally Arrives Here"
August 17, 2017 | By a practitioner in Taiwan
(Minghui.org) Falun Dafa practitioners in Chiayi County attended the Martial Arts Festival at Zhongpu Middle School on August 13. Organized by the Ministry of Education, the event attracted many people. The exercise demonstration and waist drum performance were applauded by spectators.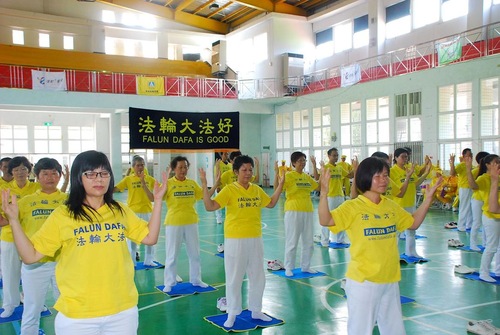 Falun Dafa exercise demonstration at Zhongpu Middle School on August 13, 2017.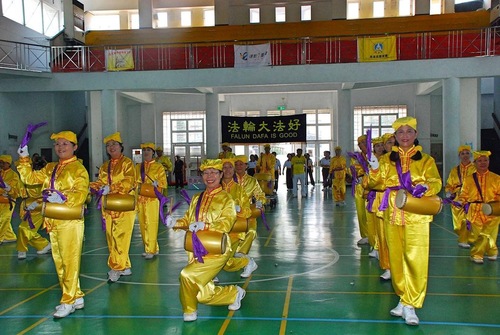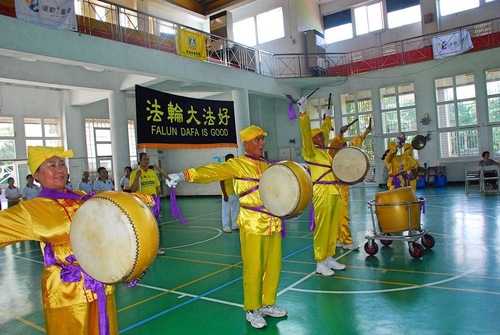 A waist drum performance followed the exercise demonstration.
Liu Jiayu, Recreational General Manager of Zhongpu, had previously heard about the peaceful meditation practice. "Falun Dafa finally arrives here," she said with excitement.
"This is extraordinary," remarked Huang Jiaxiang, president of the recreational department. He said the practitioners' participation made this event special, "It looks great and the positive energy is impressive."
In addition to Chiayi, some practitioners from nearby Yulin also attended the activity. One practitioner said the practice not only improved her physical health, but also taught her to be more considerate. A teacher said the principles of Truthfulness-Compassion-Forbearance helped her at work as well as in her family life.
"I am sure more people have a better understanding of Falun Dafa today," said Liu, remarking that some of them may soon become practitioners themselves.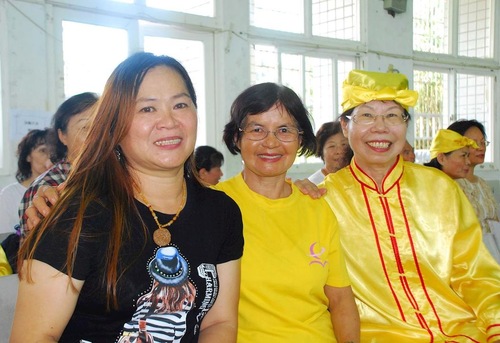 Liu Jiayu (left), Recreational General Manager of Zhongpu Middle School, praised Falun Dafa.