Toronto: Practitioners Learn From Each Other During Falun Dafa Experience-Sharing Conference
July 25, 2017 | By Minghui correspondent Zhang Yun
(Minghui.org) The 2017 Falun Dafa Experience-Sharing Conference in Canada was held at Convocation Hall on the University of Toronto campus on July 22, 2017. Over 1,200 practitioners from across Canada and the United States attended the event. Twenty practitioners discussed how they followed the Falun Dafa principles in their daily life and work.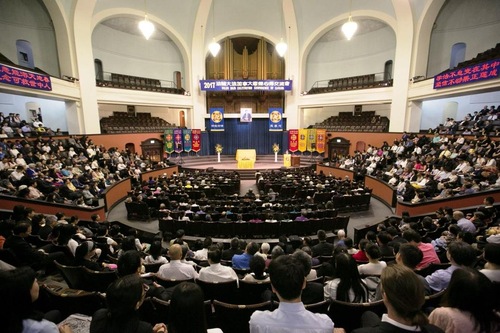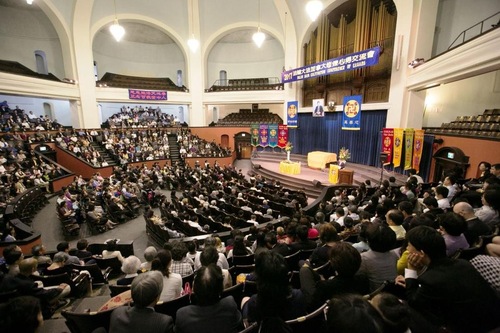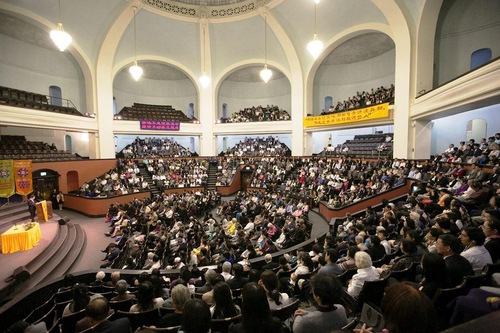 The 2017 Falun Dafa Experience-Sharing Conference in Canada took place on July 22.
Cooperation
Ms. Liu from Toronto shared how she contacted theaters in Toronto about Shen Yun tour performances in the past season. She said, "When we first met with theater representatives, I was not happy with how other practitioners presented Shen Yun." As a result, she complained and had some negative feelings. Soon afterward, she looked inside herself and realized that she needed to support others with righteous thoughts.
"From then on, I learned to cooperate with others unconditionally, whether interacting with the theater or promoting Shen Yun to mainstream society. Miracles happened and many things that seemed impossible became a reality." She was very thankful for Master's compassionate help and practitioners' support.
Selflessness
Ms. Lu from Ottawa often helped with Shen Yun performances in Canada as well nearby cities in the U.S. As time continued, she often found herself very busy helping Shen Yun or overcoming xinxing conflicts. She said, "Although I know Shen Yun fairly well and sometimes saw sacred scenes in other dimensions, I noticed my reaction to the show was not as touching and sincere as that of audience members." Knowing that this was not right, she began to look inward, and realized the root cause of her selfishness.
She continued, "When I did some things, including those related to Dafa, I often thought about how to improve myself, or what I could achieve from it." Now Ms. Lu said she knows Master has saved her and has guided her along the way. "The only thought I have now is to really cherish this opportunity and do things as best as I can with a pure heart."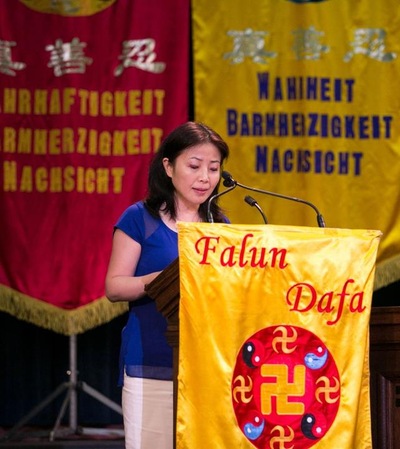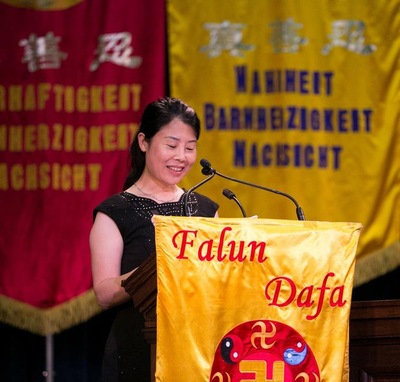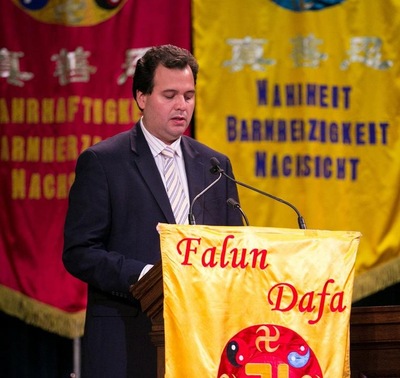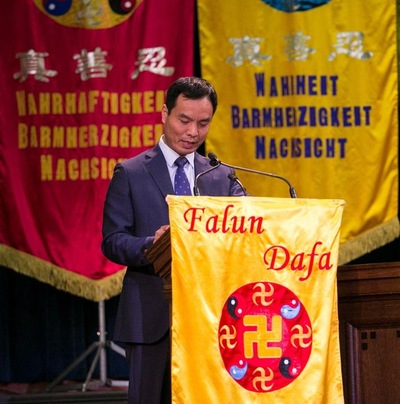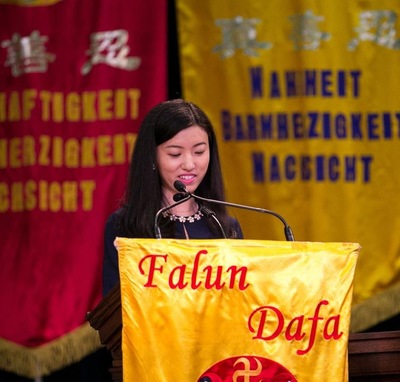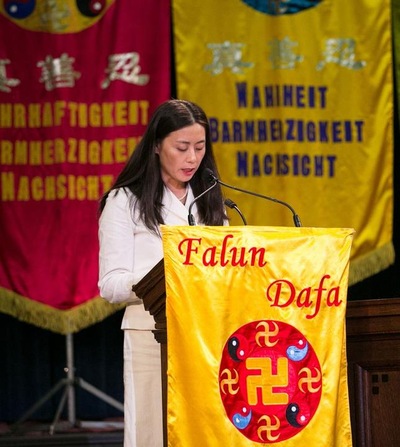 Twenty practitioners shared their experiences during the conference.
Story of a Banker
Mr. Zhang first heard about Falun Dafa in 1994, but he did not began practicing until after he arrived in Canada in 2006. In 2011 he was relocated to another position at the bank he worked for. He was happy to take this new position, thinking that it would allow him to expand business to the Chinese market. However, to help another banker, the region manager told him he could only work on the non-Chinese market.
Considering himself a practitioner, Mr. Zhang knew this was not accidental. He thought, "This would help me get in touch with new, high-end customers." He worked very hard to prepare each presentation and work seriously with every customer, whether it was a law firm, accounting firm, or other agencies. Gradually, his kindness and honesty earned trust from coworkers and clients. His clients then referred their friends to him.
In the banking industry, social networking is very important. Mr. Zhang and his wife engaged closely with clients, and told them about Falun Dafa. Mr. Zhang said, "By the fifth year, my new business growth was the top across the country in my company. I truly appreciate Master's help."
Making Phone Calls to China
Ms. Jiang began practicing Falun Dafa in 2013, and she came to Canada the next year. Knowing that many Chinese had been deceived by the defamatory propaganda from the Chinese communist regime, she decided to call people in China on a regular basis to clarify the facts.
At first, she used scripts from another practitioner. "But after reading the script, that person was still listening and I did not know what to say," she recalled. Upon discussing with other practitioners, she learned the importance of stepping forward and talking with people using her own words.
She said, "Making phone calls to China is also an opportunity to improve xinxing, because some people hang up the phone or swear bad words at me." From studying Zhuan Falun, Ms. Jiang realized that those who threw bad words at her were not only losing de (virtue), but also risking their own future. "So I was no longer disturbed, and planned to do my best to save them."
The conference concluded at 6:00 p.m. Participants said they had learned a lot from the experience-sharing.