London: Protest on Parliament Square Calls for An Immediate End to the Persecution of Falun Gong in China
July 23, 2017 | By Tang Xiuming, Minghui correspondent in London, UK
(Minghui.org) Falun Gong practitioners protested on the square in front of the British Parliament building on July 18, two days before the 18th anniversary of the beginning of persecution of Falun Gong.
With an exercise demonstration, numerous banners and a steel cage to remind passersby that thousands of Falun Gong practitioners are still jailed in China, the peaceful activity received support from people from all walks of life.
Many Members of Parliament expressed their support to the effort to stop the persecution. Some attended in person while others sent letters of support.
On the same day inside the Parliament building, a documentary screening and discussion forum was organized by an MP regarding the persecution and state sanctioned organ harvesting in China.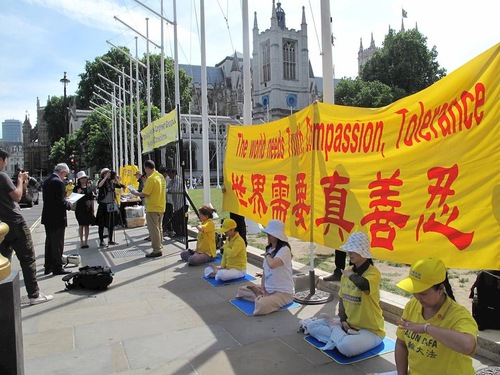 Falun Gong practitioners protest on Parliament Square near Big Ben in London.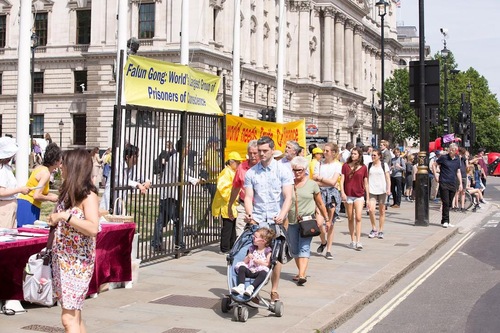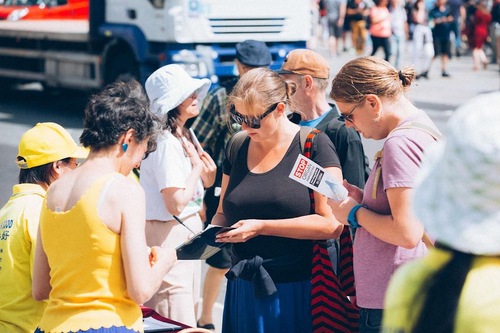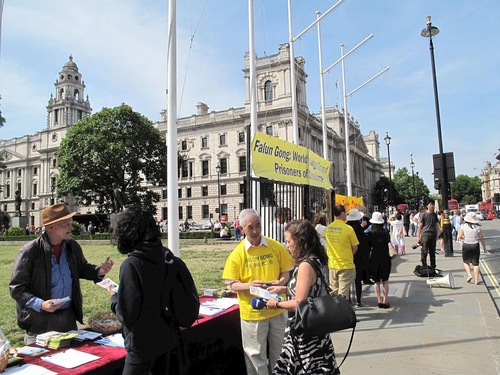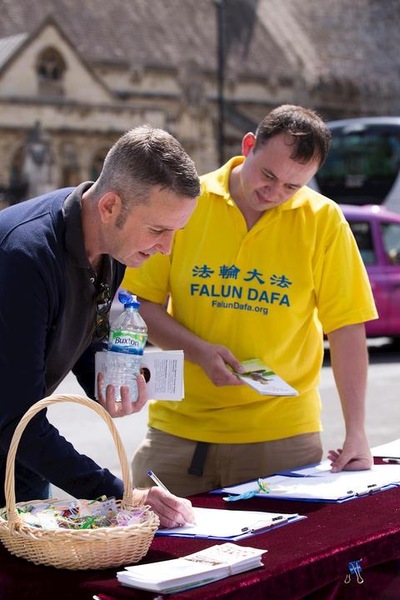 Passersby and tourists sign petition to end the persecution and stop forced organ harvesting in China.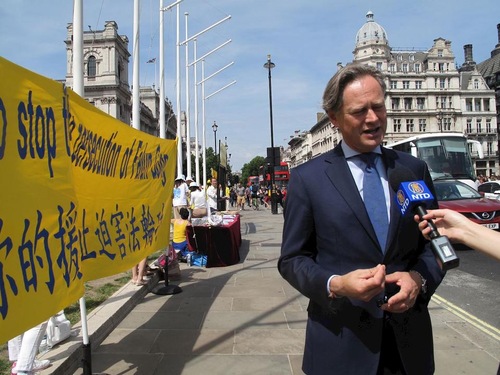 MP Matthew Offord stated that the event sends a clear message that the persecution must stop immediately.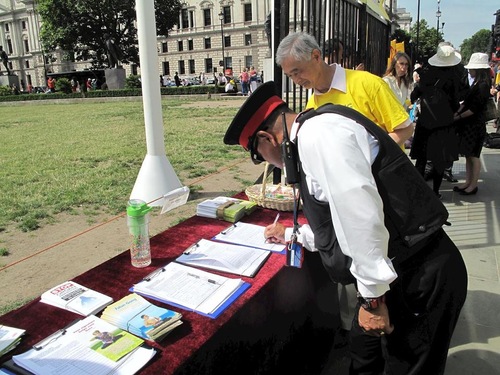 A warden of Westminster said, "I support you so I signed the petition form. You are different from any other protests. You are very peaceful."
Rita, a medical researcher in London, videoed the activities on her phone and published it to her social media account. "I must sign (the petition)." Said Rita, "The organ harvesting is outrageous."
Two Mexican teachers touring London watched the protest from across the street and took photos. One lady said it was a beautiful practice that follows the principles of Truthfulness-Compassion-Forbearance. Another lady commented that she had heard of organ harvesting crimes in China but could not see how it could be done to such peaceful people as those she saw here.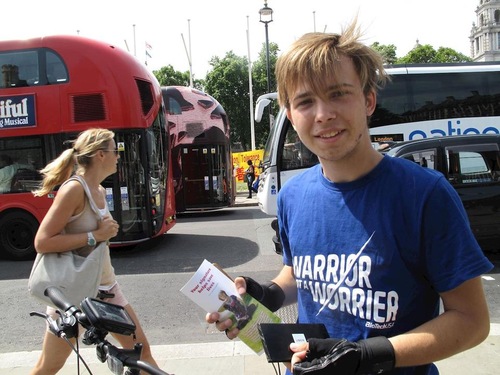 High school student Gabriel, visiting from Romania, said that he knows the communist party is bad
As for Chinese tourists coming to see Big Ben, the Parliament Building and Westminster Abbey, many took photos and videoed the protest. Some took a flier and commented, "Falun Gong is everywhere abroad!"