Over One Million Koreans Enjoy Falun Gong Marching Band in 2017 "Colorful Daegu Festival"
June 03, 2017 | By a Falun Gong practitioner from South Korea
(Minghui.org) Falun Gong's Tian Guo Marching Band in South Korea participated in the 2017 "Colorful Daegu Festival" parade hosted by the Daegu City government on May 27, 2017.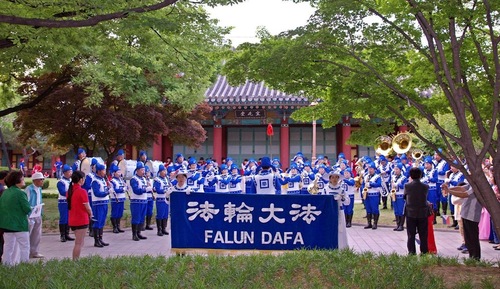 Practicing before the parade.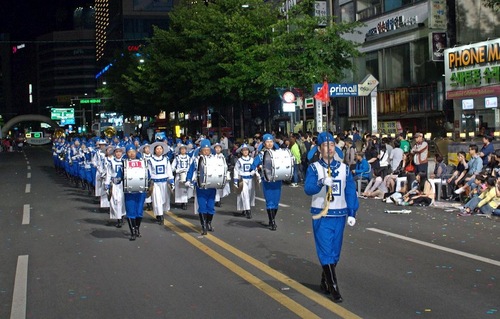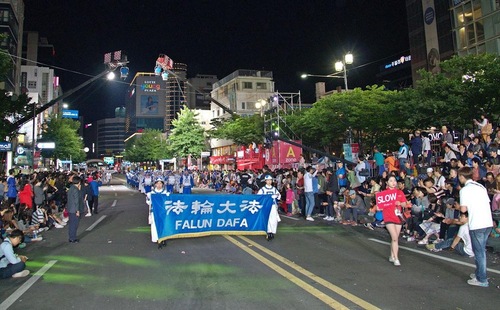 The organizer estimated that 1.3 million people watched the parade, which consisted of 107 groups with over 7,000 performers, in person, while another 520,000 saw the live broadcast on TV.
The Tian Guo Marching Band was invited to participate in this parade last year, and the host remembered them, and welcomed the band again this year. When they passed the stage, he said, "Glad to see you again. Actually, we have seen your performances everywhere around the country. You are so beautiful and sparkling. Let's give the Falun Gong Tian Guo Marching Band a big round of applause."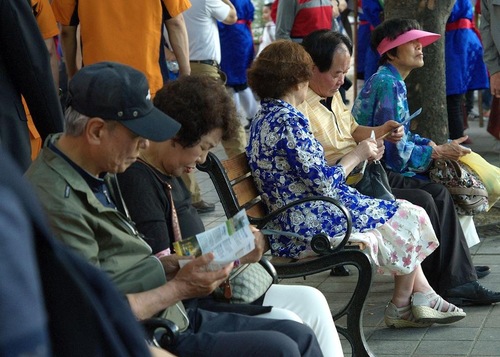 Spectators read Falun Gong flyers.
After the parade, many people had their pictures taken with the Falun Gong practitioners, and said, "You guys are the best. You've worked really hard."