Kotlas, Russia: Falun Dafa Practitioners Participate in Centennial Celebration
June 16, 2017 | By a Russian practitioner
(Minghui.org) Falun Dafa practitioners participated in the centennial celebration of Kotlas on June 11-12, 2017. Located in Arkhangelsk Oblast of northwestern Russia, the town was officially granted township status in June 1917.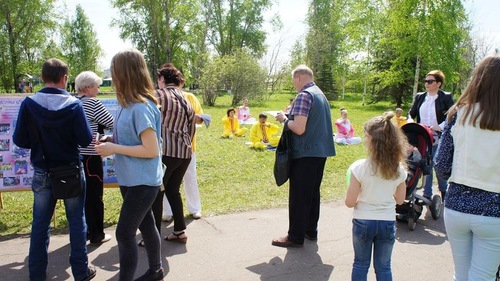 Pedestrians learn about Falun Dafa while watching practitioners meditate.
Practitioners shared the ancient Chinese self-improvement practice of Falun Dafa with the Kotlas community. Impressed by the smooth, gentle exercises, many pedestrians stopped to read posters and pamphlets and talked to practitioners to learn more about Dafa.
Following a demonstration of the Dafa exercises, the practitioners' waist drum and dance teams put on performances, drawing applause from spectators. People from nearby booths also came to watch.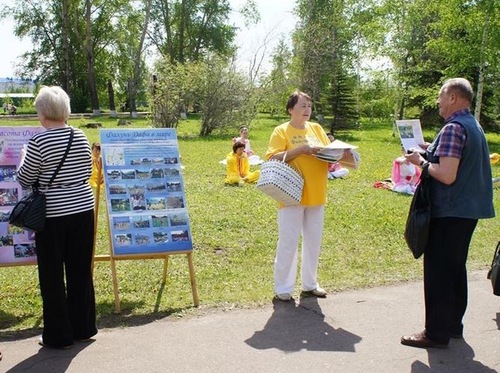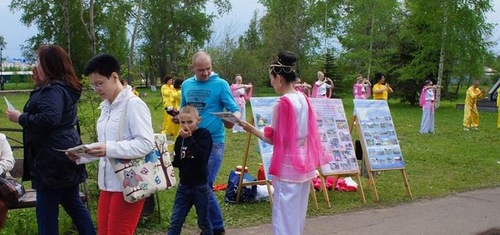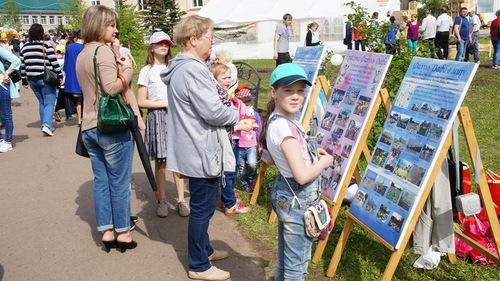 Families read about Falun Dafa
"We need more activities like this. Thank you!" said one spectator to a practitioner. One man brought flowers and gave them to practitioners to show his appreciation, in accordance with a local custom.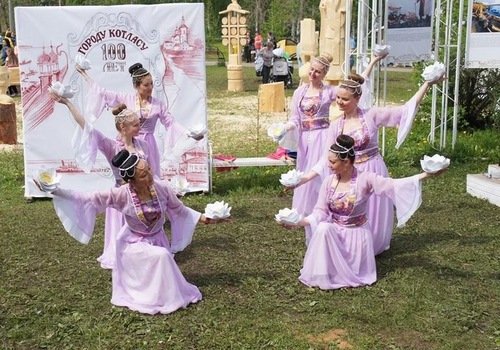 Dance of "Pure Lotus Flower"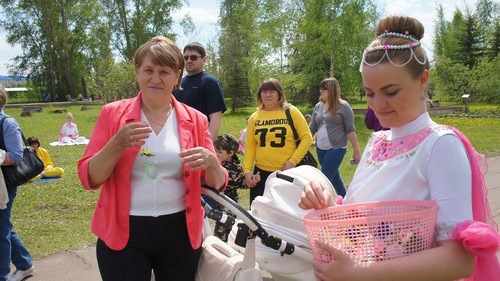 One passerby holding a flower in the program of Petals Around the World
Practitioners also set up a program called Petals Around the World and handed out lotus flowers that they had made. Since the communist regime in China began its persecution of Falun Dafa in 1999, over 4,100 practitioners have lost their lives due to torture in police custody.
Hearing about the persecution in China, many people signed petitions calling to stop the Chinese government's suppression of Falun Dafa, including the harvesting of organs from living practitioners.