Qitaihe City Woman Faces Trial for Talking to People about Falun Gong
May 05, 2017 | By a Minghui correspondent in Heilongjiang Province, China
(Minghui.org) Ms. Wang Yuanju, 61, from Qitaihe City, was arrested on May 8, 2016, because she practices Falun Gong. She has been held at the Titaihe City Detention Center since then. She is facing trial at the Xinxing District Court.
Ms. Wang developed a lung infection while in detention. She had a high fever, severe cough, and had difficulty breathing. Her family is very concerned about her.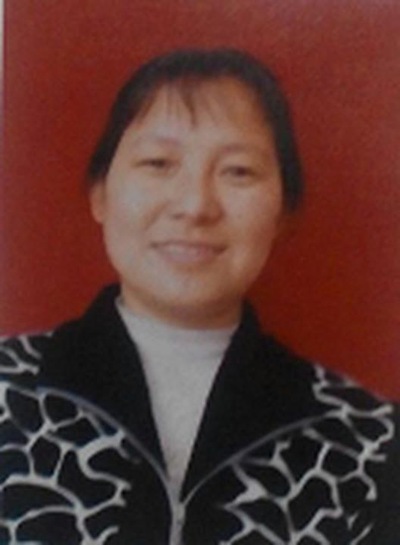 Ms. Wang Yuanju
Forced to Give a False Confession
Ms. Wang was followed by officers from the Xinxing Police Station while shopping on May 8, 2016, which was Mother's Day. She was arrested, and her home was ransacked. The police did not find anything related to Falun Gong in her home.
Officer Sun Qi threatened Ms. Wang: "We have been following you for a long time. Your phone is monitored. We know all the Falun Gong practitioners you are in contact with."
Sun Qi continued: "Zhang Lanjun (another Falun Gong practitioner) told us how many Falun Gong informational DVDs you gave her. I'll write down that you gave her 1,000 DVDs."
Ms. Wang blurted out, "Not that many."
"I will write down 300 DVDs," said Sun Qi. "It cannot be less than that." Then they forced Ms. Wang to sign the statement.
The police knew that 300 DVDs is enough to be used as evidence for a prison sentence. The police later used Ms. Wang's "confession" to force Ms. Zhang Lanjun to say that she received 300 DVDs from her.
Law Enforcement Tried to Dismiss Attorney
Ms. Wang's family hired attorney Hu Linzheng to defend her. But Qitaihe City law enforcement officials tried several times to block Mr. Hu from becoming involved in this case. They also tried to convince Ms. Wang's family to dismiss him, saying, "An attorney cannot help Wang Yuanju."
When the procurator from the Xinxing District Procuratorate interrogated Ms. Wang, he tried to force her to dismiss her attorney. She refused.
Benefited from Practicing Falun Gong
Ms. Wang suffered from emphysema and severe asthma before she began practicing Falun Gong. The pain was so severe that she often could not sleep at night.
After she started practicing Falun Gong, all her illness symptoms disappeared. She became healthy and often spoke to people about the benefits of Falun Gong.
Even though the communist regime started to persecute Falun Gong in 1999, Ms. Wang continued her efforts to let people know of the goodness of the practice.
Related article:Qitaihe, Heilongjiang Province: 10 Still Detained for Their Faith, Face Uphill BattleLawyers Overcome Difficulties to Meet with Their Falun Gong Practitioner Clients