State Representatives in Michigan and Texas Proclaim Falun Dafa Day
(Minghui.org) The legislative bodies of two U.S. states proclaimed May 13 as Falun Dafa Day. May 13, 2017, marked 25 years since Falun Dafa was first introduced to the public.
Representative Kathy Crawford from Michigan proposed resolution No. 92, and nine of her colleagues co-sponsored it.
The resolution praised the positive impacts that Falun Gong has brought to the community, and recognized practitioners' peaceful resistance against the persecution in China.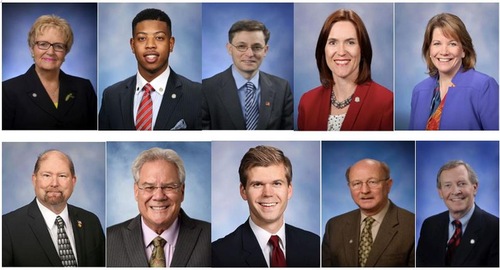 Co-sponsors of the proclamation in Michigan (from left to right): Rep. Kathy Crawford, Rep. Jewell Jones, Rep. Martin Howrylak, Rep. Winnie Brinks, Rep. Christine Greig. Second row: Rep. John Chirkun, Rep. Jim Ellison, Rep. Adam Zemkem Rep. David Maturen, Rep. Tim Kelly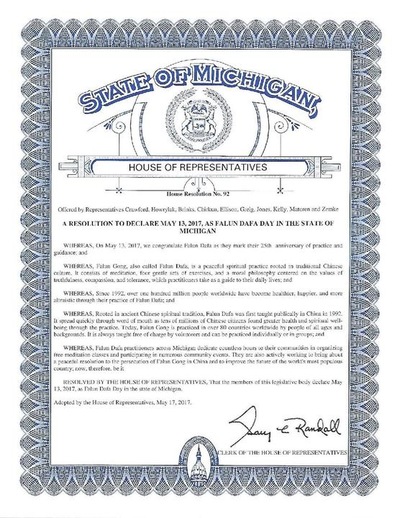 House Resolution No. 92 in Michigan.
In Texas, Rep. Hubert Vo also proposed the House Resolution No. 1552 to proclaimed the Falun Dafa Day. The resolution was passed with multiple co-sponsors.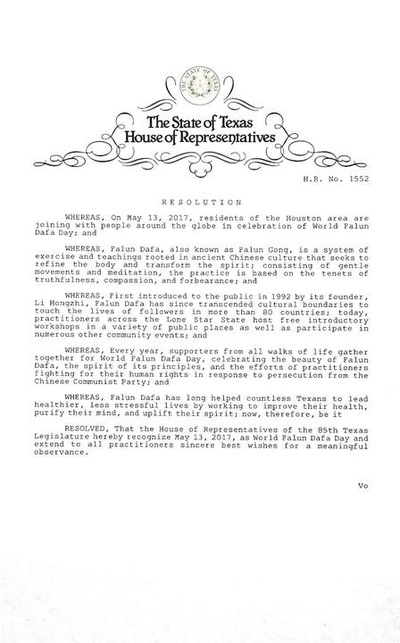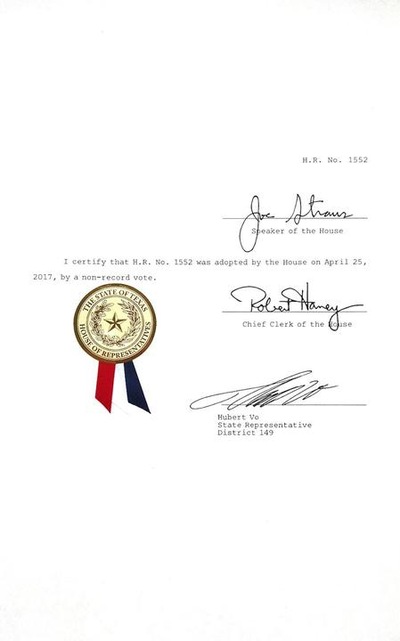 House Resolution No. 1552 in Texas
Besides the house resolution, three representatives issued a certificate and resolutions honoringFalun Gong, including Reps. Alma Allen,Carol Alvarado, and Dan Huberty.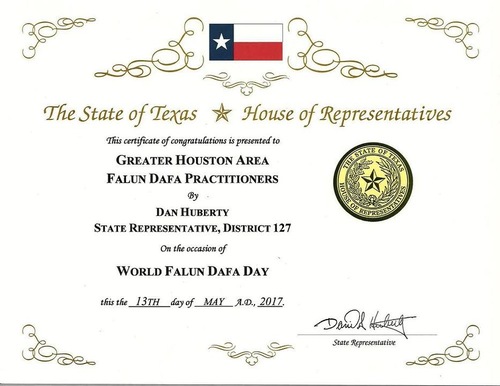 Certificate issued by Rep. Dan Hubert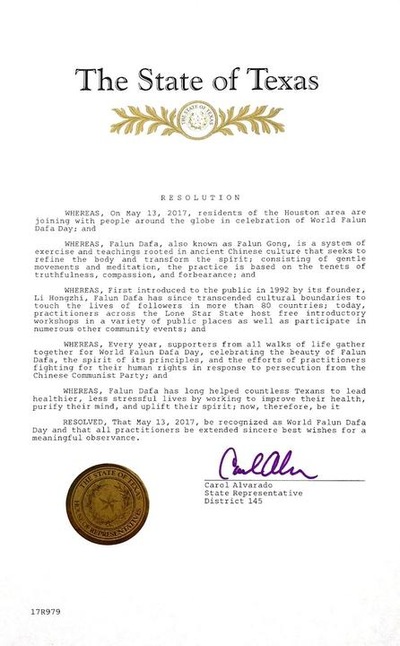 Resolution issued by Rep. Carol Alvarado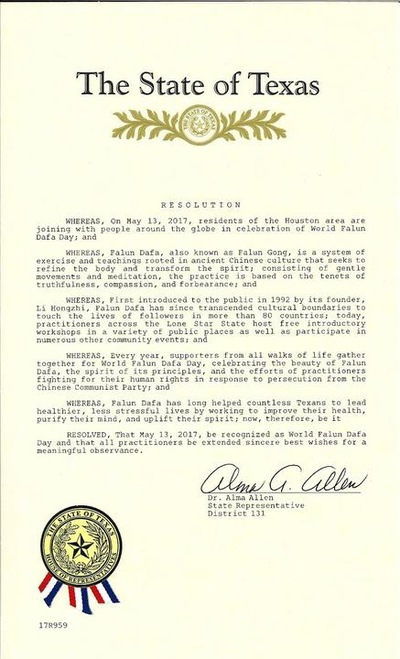 Resolution issued by Rep. Alma Allen