World Falun Dafa Day Celebrated Across India
May 18, 2017 | By practitioners from India
(Minghui.org) Falun Dafa practitioners in various cities held activities in parks and public places as part of the May 13 celebrations of World Falun Dafa Day. They also launched the India signature campaign linked to the global end-organ-pillaging website.
Nagpur
In the morning, practitioners from Nagpur spread out across the parks from North to South Nagpur, with 4 to 5 practitioners in each park. They demonstrated the exercises and taught people the movements.
In the evening, nearly 100 practitioners assembled to do the exercises at Samvidhan Chowk, the Town Square where everyone goes for public events. More than 7 regional language and English papers reported on the event and the significance of World Falun Dafa Day.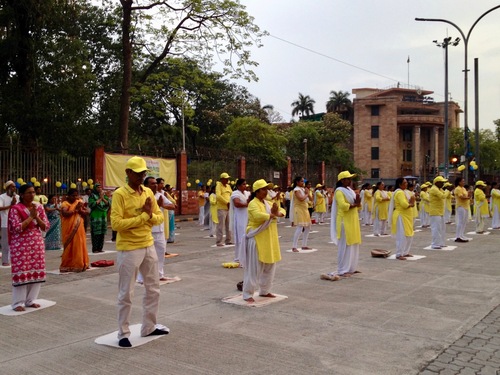 Practitioners from Nagpur do the standing exercises at the Town Square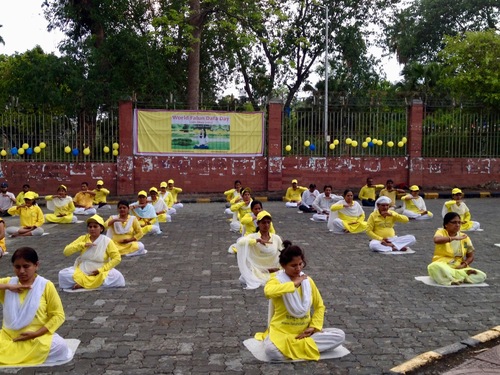 Practitioners from Nagpur meditating at the Town Square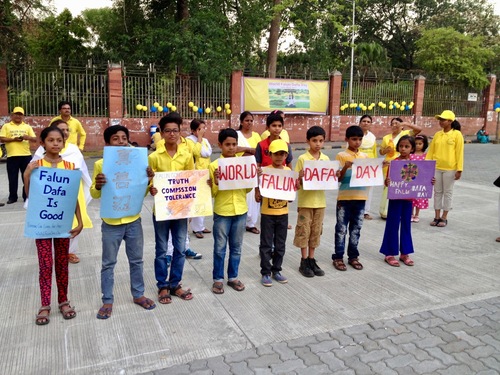 Young Nagpur practitioners hold up posters they made for World Falun Dafa Day
Bangalore and Pune
Practitioners from Bangalore held activities near a large marathon event and many people gladly took flyers about the practice and signed a petition condemning the persecution in China.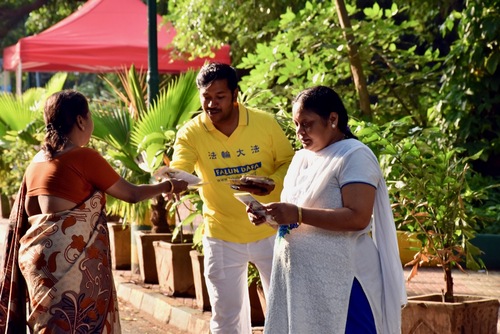 Bangalore practitioners distributed flyers near a marathon event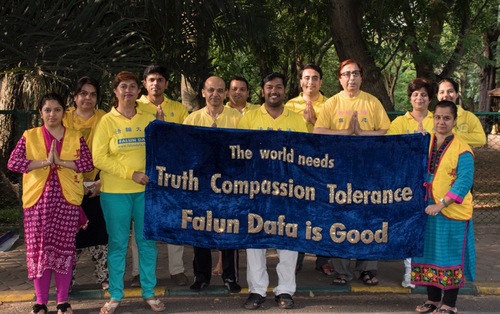 Bangalore practitioners send greetings to Master Li Hongzhi on World Falun Dafa Day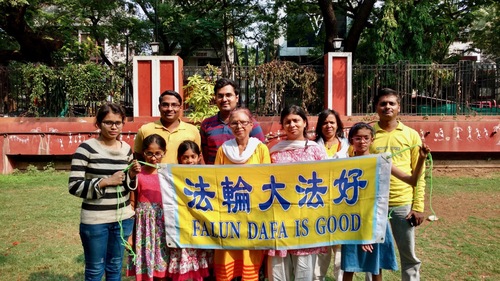 Practitioners from the city of Pune send greetings to Master Li Hongzhi on World Falun Dafa Day