Many Practitioners Recently Arrested and Harassed in Inner Mongolia
May 10, 2017 | By a Minghui correspondent in Inner Mongolia, China
(Minghui.org) The persecution of Falun Gong has continued in Inner Mongolia. Recently, more than 40 practitioners in Chifeng City have been harassed in the week of April 18, 2017. A family of three and five other practitioners were illegally arrested. The police officers even openly robbed the practitioners while ransacking their homes.
A Family of Three and Five Other Practitioners Arrested
Practitioner Mr. Ding Yufang's home was raided in the early morning of April 18, 2017. More than 30 policemen broke into the house without showing any identification. They detained Mr. Ding, his wife and son, and rifled through every drawer and box for valuable items.
The Ding family were then taken to Tienan Police Station and handcuffed for a whole day. They were not provided with any water, causing Ms. Liu Fengying to pass out. The police later released Ms. Liu and her son.
The family's home was left in shambles. After returning home, Ms. Liu discovered that more than 5,000 yuan, including 1,000 yuan that their son had saved, was stolen by the police. Jewelry and other valuables were also gone. The police chief even admitted that the officers "scooped up" these items after a week of following the practitioners.
When Mr. Ding Mingyu, the elder Ding's son, requested the return of their belongings, the police chief refused. He said, "It was the Domestic Security Department that ransacked your house. We had nothing to do with it."
On April 23, Mr. Ding's family went to the police station and requested his release. They challenged the police chief to cite which law Mr. Ding violated. The police chief said nothing except to use derogatory language against Falun Gong.
Ms. Liu tried to clarify that Falun Gong is not as what he said. The police chief responded, "You came at the right time and have saved me a trip. We have an arrest warrant for you." This was, in fact, not the case. Even so, Ms. Liu and her son, Mr. Ding Mingyu, were illegally taken to Hongshan District East Detention Center.
When Mr. Ding's daughter questioned the police about when her family would be released, she was told that her mother and brother might be detained for two weeks. Her father, Mr. Ding, was under criminal detention and had to go through legal channels.
Also arrested in Chifeng City were Mr. Huang Yide, Ms. Gao Guixia, and Ms. Lang Shuqin. They are illegally detained in Songshan District Detention Center.
Two practitioners, including one who is elderly, from Xincheng District, were also arrested. The elderly practitioner was released, while the younger one is still in police custody.
Additional 34 Practitioners Harassed
Other than those arrested, 34 Falun Gong practitioners from Hongshan District have been harassed, either in person or over the phone.
Agents from the Local 610 Office also participated in the harassment. They instructed school leaders to harass two teachers.
Perpetrators Responsible for the Persecution
Li Ying was assigned as chief of Hongshan District Branch Police Department in 2015. He is the primary perpetrator, in addition to agents of the local 610 Office and officers from Tienan Police Station.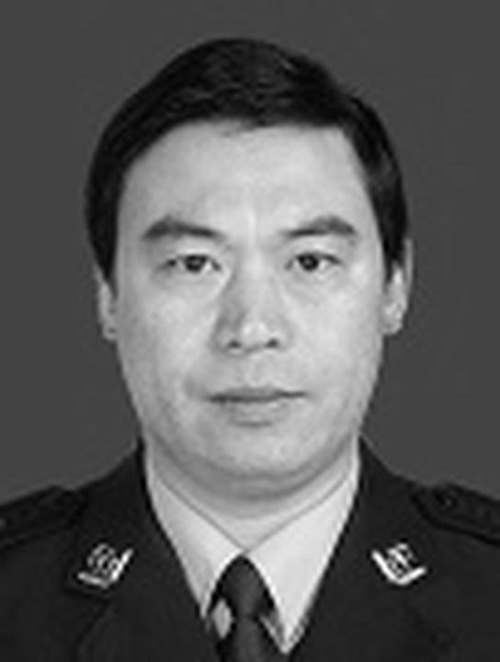 Li Ying
Li Ying has been notorious for brutally persecuting Falun Gong practitioners. Prior to the current post, he was police chief in Kalaqinqi and then in Songshan District. Under his orders, officers arrested and tortured several dozen practitioners. Some of those sentenced are listed below.
Xu Dianlin (徐殿林): 5 yearsNing Lihong (宁丽红): 4 yearsWang Jinrong (王金荣): 5 years and 6 monthsZhang Chunyan (张春艳): 3 years and 6 monthsQu Yazhong (屈亚忠): 3 years and 6 monthsWei Guoyu (魏国玉): 3 years
Key perpetrators from Hongshan District responsible for the persecution include:
Li Ying (李英): chief, Hongshan District Branch Police Department, +086-13804768129Xu Hairong (徐海荣): captain, Domestic Security Brigade, +086-13384761185Gu Jiangang (贾建刚): chief, Tienan Police Station, +086-15147621777De Gejifu (德格吉夫): political commissar, Chifeng City, +086-13804766660
Key perpetrators from Kalaqinqi responsible for the persecution are:
Liu Zhenting (刘振廷): captain, Domestic Security Brigade, +086-13947669710Wang Huilong (王会龙): deputy captain, +086-13947669797