Mother of 2-Year-Old Sentenced to Prison for Her Faith, Family Calls for Unconditional Release
May 10, 2017 | By a Minghui correspondent in Shandong Province
(Minghui.org) A toddler's happy visit to his mother's hometown in January 2016 soon turned into a nightmare. Xuanxuan, a 2-year-old from Qingdao City, was staying at his grandparents' house in Changle County when he saw his grandmother forced into hiding and his own mother arrested one day apart.
Changle police targeted the youngster's mother and grandmother because both women refuse to renounce Falun Gong, a spiritual discipline being persecuted by the Chinese communist regime.
The officers first showed up at Ms. Shi Baohua's home on January 10, 2016 in an attempt to arrest her. She managed to escape, but had to live away from home to avoid further arrest.
The police came back one day later and deceived Ms. Shi's daughter, Ms. Qin Lili, into going to the local police station with them. Ms. Qin went and never returned home. Her family, including her son Xuanxuan, hasn't been allowed to see her since then.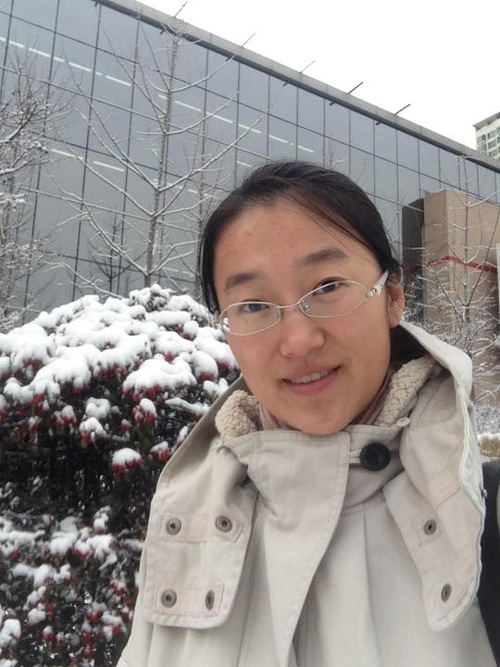 Ms. Qin Lili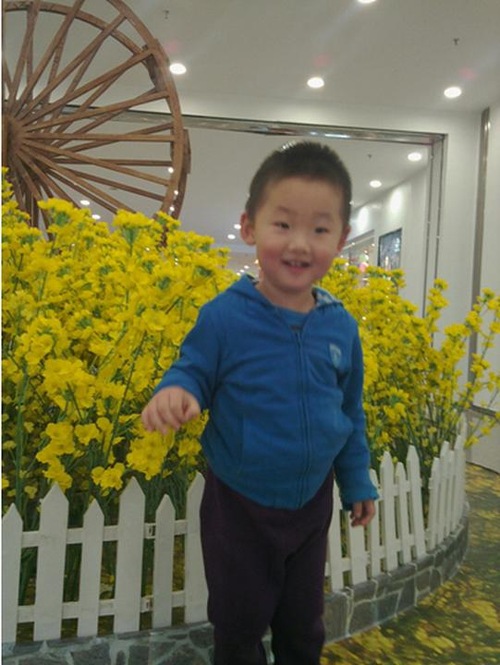 Ms. Qin's son
Ms. Qin was tried on July 20, 2016 and sentenced to three years in prison three months later. Upon appeal, a local higher court returned her case to the trial court, which hasn't done anything to move forward the case.
In the meantime, Ms. Qin remains at Weifang City First Detention Center. Her son has refused to go to daycare for fear that he'd never see his loved ones again. Her family is calling for the public to help seek her release, as she broke no law by exercising her constitutional right to freedom of belief.
Family Blackmailed
Changle police tried to line their own pockets by blackmailing Ms. Qin's parents-in-law.
Shan Jicheng of Changle County Domestic Security Office texted and called her father-in-law, demanding 20,000 yuan in exchange for her release.
The elderly man wired the money to Shan, but nothing happened. He checked with Shan and was told 10,000 more yuan was required.
Ms. Qin's father-in-law quickly sent in the additional amount, only to see his daughter-in-law still in detention. He learned later that Shan had already forwarded Ms. Qin's case to Changle County Procuratorate when he was first asked to pay what amounted to ransom. He was outraged that Shan never intended to help Ms. Qin.
The father-in-law filed a complaint against Shan, who eventually returned the money in two installments.
Family Visits Denied
Ms. Qin's little boy was sent back to live with her parents-in-law after her arrest. Xuanxuan's paternal grandparents brought him to the Changle County Procuratorate and Changle County Court to appeal for his mother, but prosecutor Wang Songhai and judge Liu Qiang of the lower court refused to meet with them or grant them a meeting with Ms. Qin at the detention center.
Xuanxuan has been crying for his mother for the past one year and four months.
Sentenced to Prison, Appeal Case Stalled
Ms. Qin was tried on July 20, 2016 at the Changle County Court. Her lawyer argued that no law in China criminalizes Falun Gong and demanded an acquittal of his client. Judge Liu Qiang adjourned the hearing without issuing a verdict.
Three months later, Liu announced a guilty verdict against Ms. Qin, sentencing her to three years in prison.
Ms. Qin immediately filed an appeal, and Weifang City Intermediate Court soon returned the case to Changle County Court, which, however, hasn't made any progress to advance the case.