Petaluma, California: Tian Guo Marching Band Plays in Butter and Egg Days Parade
May 01, 2017 | By Minghui correspondent Wang Ying
(Minghui.org) The Tian Guo Marching Band participated in the 36th Butter and Egg Days Parade in Petaluma, California on April 29, 2017. Spectators warmly welcomed the band and organizers invited the group to return again next year. The musicians in the Tian Guo Marching Band all practice Falun Gong.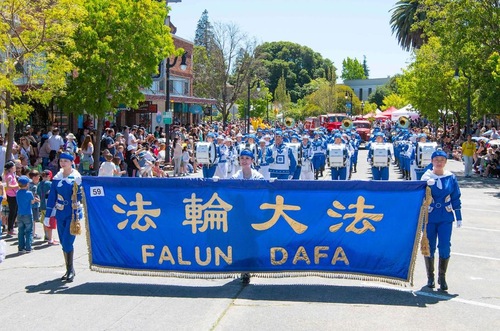 Falun Dafa procession in the parade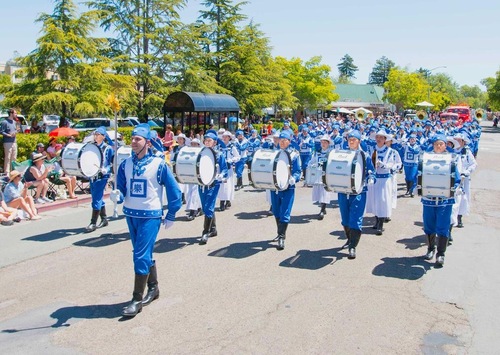 Tian Guo Marching Band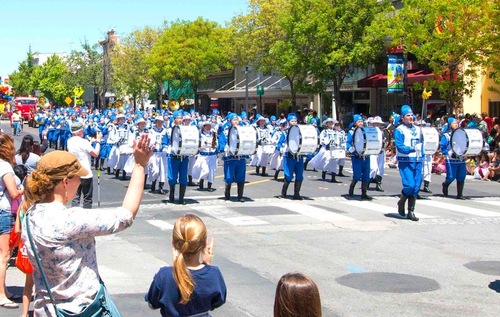 Spectators welcome the performance of the band
Petaluma is located north of San Francisco and is known for its dairy products. The annual Butter and Egg Days celebration highlights this fact.
A total of 135 groups participated in the parade. The Tian Guo Marching Band participated in the parade for the first time. More than 30,000 spectators watched the parade. They gave warm applause when the band performed. Many waved their hands along with the music.
When the band passed by the viewing stage, the announcer said, "Tian Guo Marching Band is from San Francisco. They participate in parades in Canada and U.S. The members of the band are Falun Gong practitioners. The principles of Falun Gong are Truthfulness-Compassion-Forbearance. Thank Tian Guo Marching Band for participating in the parade here in Petaluma."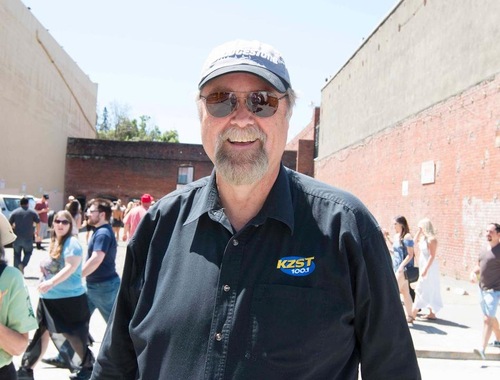 Parade organizer Brent Ferris
Parade Organizer: "The band performance is awesome"
Parade organizer Brent Ferris commended the performance of the Tian Guo Marching Band. He said, "They are splendid! I like their costumes and their performance was awesome."
Ferris said he wished that the band would come again.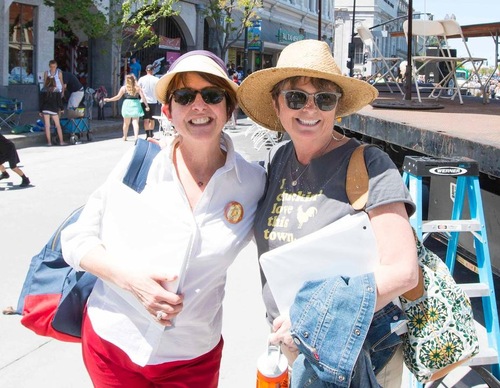 Parade judge Diane (left) and Elece Hempel (right)
Parade judge Elece Hempel excitedly said, "They are wonderful. I circled first place in my judge report for the band. I am happy to see them today."
She said the band was well prepared and hopes the'll come again next year.
Another parade judge said, "They are very professional. Their performance was excellent."
Spectators enjoy the show
"The Tian Guo Marching Band is wonderful. Their banner and costumes are great." said spectator Linzy. When she heard about the persecution of Falun Gong in China, she said, "This is sad. It is not right."
Amy moved to Petaluma recently and applauded loudly when she saw the Tian Guo Band. She said, "This band is great. I like it a lot. Their music is melodious. It is a great band." She was also happy to learn about Falun Gong.