Mother of Toddler Arrested and Tried for Distributing Falun Gong Materials
April 22, 2017
|
By a Minghui correspondent from Guangdong Province, China
(Minghui.org) Falun Gong practitioner Ms. Lu Chunxia from Guangzhou City was tried by the Shunde District Court in Foshan City on March 30, 2017, after being illegally detained for eight months. Her attorney pleaded not guilty on her behalf. The court has not yet rendered a verdict.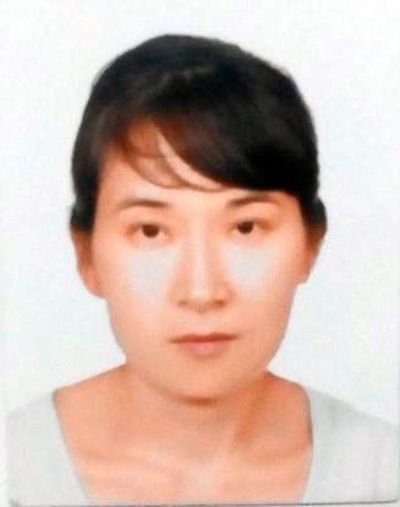 Ms. Lu Chunxia
Ms. Lu, age 30, was arrested at her in-laws' home in Quanzhou City, Fujian Province, on July 29, 2016, along with her daughter who was less than two years old. She was reported for distributing Falun Gong informational materials. She was held at the Guangzhou City Brainwashing Center for seven months and then transferred to the Shunde District Detention Center on March 2. Her daughter was also detained for a week.
Ms. Lu's husband, Mr. Dong Wenzhong, was arrested by the Huangshi Street Community Office three days before the trial for suing the community office for illegally detaining Ms. Lu and their daughter. He was detained in a brainwashing facility of the community office.
Ms. Lu was brought into the courtroom in handcuffs, but on her attorney's insistence, the bailiff removed the handcuffs.
Attorney Wen Haidong pleaded not guilty on behalf of Ms. Lu. He said that the indictment did not specify what act of law enforcement was undermined by Ms. Lu. The prosecutor interrupted the attorney many times but was unable to stop him from finishing his statement.
Ms. Lu also defended herself. She argued that the police ransacked her home without a warrant. She demanded to be provided with the evidence if it existed.
The attorney demanded that Ms. Lu be acquitted.

Ms. Lu's sister, mother, and brother-in-law attended the trial.
Earlier Reports:Young Mother Facing Trial for Her FaithGuangdong Mother Detained at Brainwashing Center, Denied Visits with Family and Lawyers