Documentary "Human Harvest" on Tour in Japan
April 01, 2017 | By a Falun Gong practitioner in Japan
(Minghui.org) A screening tour of the documentary Human Harvest in Japan kicked off with its premiere in Shizuoka on March 24 and a screening in Abiko the next day. Winner of the prestigious Peabody Award, the film exposes the Chinese Communist Party's (CCP) forced organ harvesting from imprisoned Falun Gong practitioners.
Canadian human rights lawyer Mr. David Matas, co-author of several investigative reports on China's organ harvesting crimes, visited Japan to urge Japanese legislation on this issue.
Mr. Seishu Makino, former Vice Minister of Economy, Trade and Industry of Japan, attended the premiere. He said that Mr. Matas presented compelling facts in the documentary and that this is an issue that concerns everyone. He said he sincerely hopes the persecution will end soon.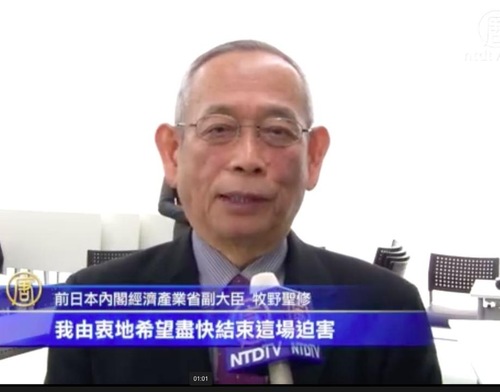 Mr. Seishu Makino, former Vice Minister of Economy, Trade and Industry, attends the premiere of Human Harvest.
After the screening, actor Mr. Norizuki said, "I had heard about organ trade on the black market in China, but I was shocked by what I learned from this film. I'm thinking about what I can do to help stop it. It needs persistent efforts and hard work."
"It's hard to believe!" said Mr. Kitamoto Chiharu, a media professional. "Even though I have heard about organ harvesting before, I'm still very saddened after watching the film. Such a crime can't be ignored. More people need to learn what's going on."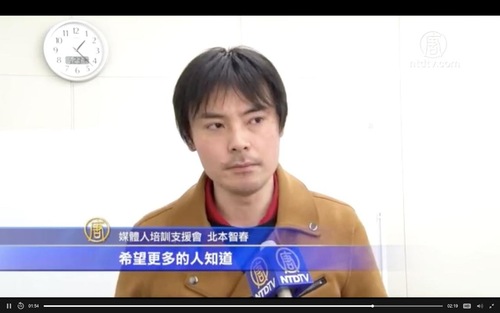 Mr. Kitamoto Chiharu, a media professional, hopes more people will learn about the organ harvesting atrocities.
The second screening in Abiko on March 25 was packed, and several city council members attended.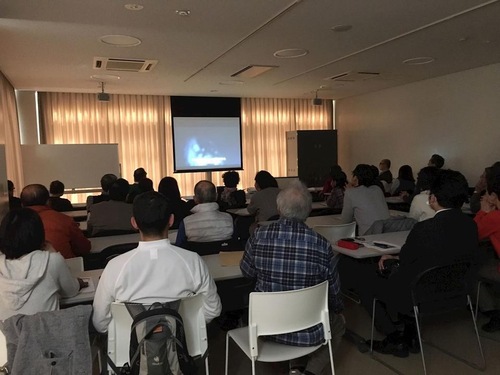 Screening of Human Harvest in Abiko
City council member Mr. Shinsaku Kuno said organ harvesting from living people was unforgivable, and if Japanese go to China for organ transplants it would equate to participating in a crime. He said his heart was very heavy after watching the film. He said he thinks the Japanese government should pass laws barring organ transplant tourism to China.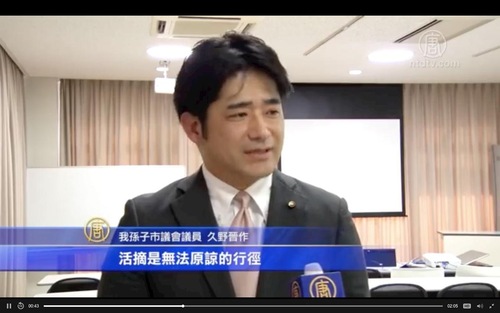 Mr. Shinsaku Kuno, Abiko city council member, expressed deep concern over the situation in China after watching Human Harvest.
More screenings of the documentary and panel discussions will be held in Hiroshima, Kobe, Tokyo and other cities in Japan.