Seoul, South Korea: Inviting the Community to Participate in the Falun Dafa Exercises
(Minghui.org) Falun Dafa practitioners in South Korea hosted a community event in Seoul, South Korea, on March 26, 2017, and invited local residents and tourists to join in the meditation practice.
At Gwanghwamun Gate Plaza, a famous tourist destination in front of Gyeongbokgung Palace, practitioners did the exercises along with the music. One member of the group explained to passersby how Falun Dafa has helped those who practice it, both physically and spiritually.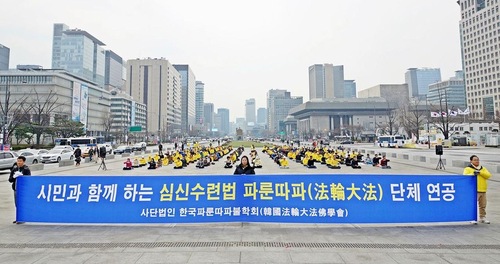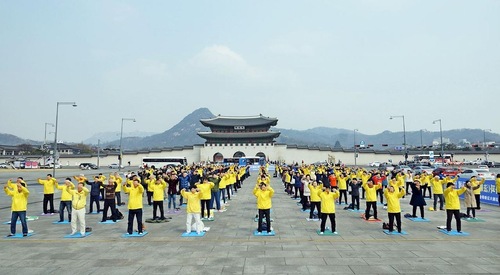 Falun Dafa practitioners doing the exercises together at Gwanghwamun Gate Plaza
A man walking by said that he did not know there were so many Falun Dafa practitioners in China. He asked for more brochures so that he could share them.
Many people talked with the practitioners and took informational materials. Several tourists from other countries stopped and began to learn the exercises.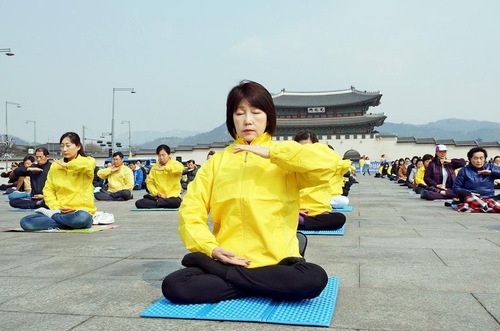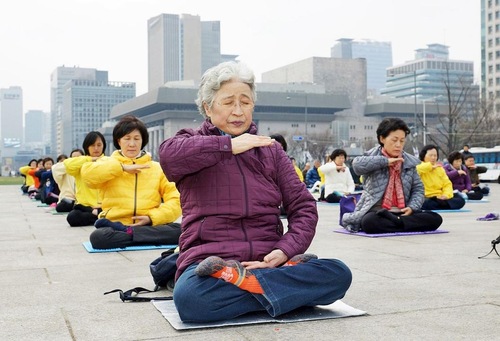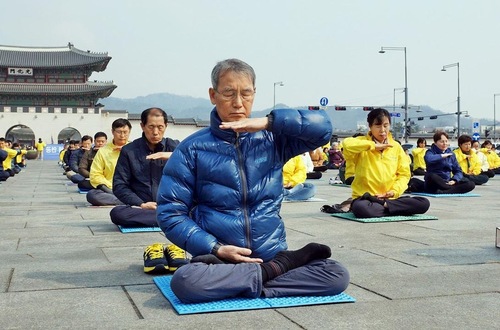 Practitioners of all ages participated in the event.
A tourist from Mexico said he had heard about Falun Dafa back in 2000. He had also learned the exercises. "But I later stopped because my work and life got too busy," he added.
Seeing the group doing the exercises reminded him of how good it felt, and he did the meditation with them. Later in the day, he went to a group study site and read Zhuan Falun—the main teachings of Falun Dafa—with them.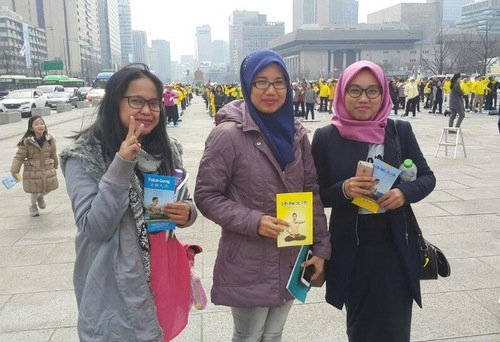 Many tourists enjoyed learning the exercises.
Since its public introduction in 1992, Falun Dafa has attracted over 100 million people in more than 100 countries.