Shanghai Woman Released from Detention After One Month of Family's Rescue Efforts
(Minghui.org) Ms. Han Xuejiao, a Falun Gong practitioner employed by a foreign firm in Shanghai, was recently released on March 17 after being unjustly detained for one month.
After her arrest on February 17, her mother went to the local police department every day seeking her release. Her aunt in Dallas, Texas, also contacted the Chinese consulate and her congressional representatives in Washington D.C.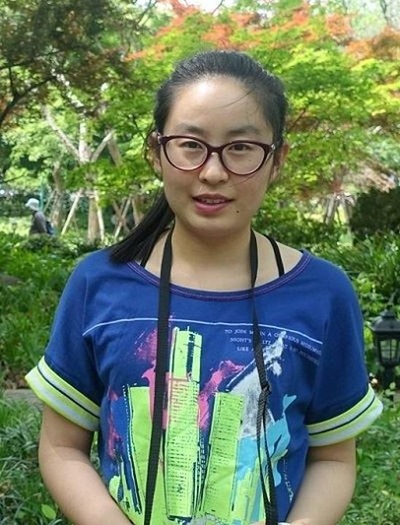 Ms. Han Xuejiao, 29, works for a foreign firm in Shanghai.
Arrested Based on a Fuzzy Photo
Ms. Han, 29, was born in Qiqihar City, Heilongjiang Province. After graduating from college, she was hired as an accountant by a foreign firm in Shanghai.
Officers from the Changning Police Department and residential administration came to her home on the morning of February 17. Because she was not in, these officials came back again in the afternoon and presented a fuzzy photo. They recorded her personal information and took a picture of her ID card. When she went out later that day, the police followed her and arrested her at about 5 p.m. Officers also ransacked her home afterward.
News of her arrest prompted her relatives from Guandong and Heilongjiang to head to Shanghai. They contacted lawyers and tried to get more information from the police. The authorities could not provide any reason for the arrest, other than the fuzzy photo.
Similar to cities across China, the police have been ordered to harass and frame practitioners. Officials ordered Ms. Han's landlord to seal off her apartment upon her arrest and six days later they forced him to cancel her rental agreement.
Rescue Efforts in the U.S.
Ms. Han's aunt, Ms. Li Lianrong, is a U.S. citizen living in Dallas. Ms. Li went to the Chinese Consulate in Houston, requesting help to secure her niece's release. In the meantime, she visited the offices of her congressman and senator, briefing them on the case, as well as the continued suppression in China.
Chinese Consulate officers said they could not help and refused to accept any materials. In contrast, staff members of the congressman and senator met with her and took steps to assist her.
Within days, Ms. Li received a letter from U.S. Senator John Cornyn informing her that his office had contacted the State Department about this case and would keep updating her of the progress.
The U.S. Southern Falun Dafa Association held a press conference for Ms. Han in front the Chinese Consulate on March 2.
At the press conference, Ms. Li gave a speech on the ordeal her niece and family were going through simply for their belief in Falun Dafa. She talked about how Falun Dafa had benefited Ms. Han, who had become illness-free thanks to the practice.
Just before Ms. Han's release, officials in Shanghai contacted local village and township officers in Heilongjiang Province, attempting to send her back to her hometown so that local officials could continue detaining her, but the request was denied.
In the end, Shanghai police released her on March 17.