86-Year-Old Woman Sentenced to Three Years and Probation
February 27, 2017 | By a Minghui correspondent in Heilongjiang Province, China
(Minghui.org) Ms. Qu Shuyun, an 86-year-old Falun Gong practitioner in Daxinganling, was recently sentenced to three years in prison for distributing information about Falun Gong. She was put on probation for three years and fined 3,000 yuan.
Ms. Qu is illiterate. She lives alone with her husband, who is in his 90s. She was taken to the police department four times before she was sentenced.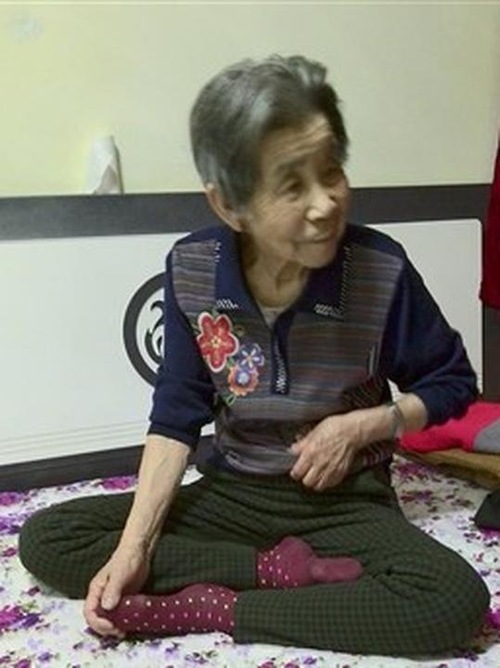 Ms. Qu Shuyun
Arrest and Deception by Police
On July 26, 2016, Ms. Qu and another practitioner, Ms. Yu Qin, handed information about the persecution of Falun Gong to someone who was later identified as the Secretary of the local Political and Legal Affairs Committee.
Three days later, the two women were arrested and taken to Weidong Police Station. They were thoroughly searched. The police took Ms. Qu's house key and ransacked her home. They confiscated Falun Gong books, photos of the founder of Falun Gong, and other items.
Ms. Qu was released on the same day, but Ms. Yu was taken to a detention center.
The police frequently disturbed Ms. Qu after her release.
When she was arrested a second time and taken to Jagdaqi Police Department, the officers tried to force her to sign a "guarantee statement" renouncing her belief.
In the process, Ms. Qu collapsed and went into convulsions. The police ignored her, so her daughter had to call an ambulance to take her to a hospital.
After Ms. Qu was discharged from the hospital, Captain Zhang of the Domestic Security Division showed up, claiming that she needed to come with him to close Ms. Yu's case, so she went.
The captain took her all over the place, including to the Procuratorate and the district court. At the last stop, they took her fingerprints, but she did not know why.
Captain Zhang lied to Ms. Qu again and told her to put her fingerprint on the verdict document to close her case. He also instructed her to put her fingerprint on a document which turned out to be a statement that said she agreed to stop practicing Falun Gong. She did as she was told but did not understand the implications of her actions.
She was then taken to a courtroom and secretly tried with Ms. Yu. When the judge and the police asked her if she would stop practicing Falun Gong, she said she would not.
Both women were given three years in prison and put on probation. Ms. Qu took the verdict documents home without even understanding that she had been sentenced.