Retired Nurse Placed on Trial for Her Faith
February 02, 2017 | By a Minghui correspondent in Jiangxi Province
(Minghui.org) A retired nurse in Nanchang City was tried on November 28, 2016, following her 8th arrest for refusing to renounce Falun Gong, a spiritual discipline being persecuted by the Chinese communist regime.
Ms. Xiong Meiying, 68, was last arrested on September 23, 2016. The Xinjian District Court didn't inform her family of the trial until hours before she was brought to the courtroom. Only her eldest son was able to attend.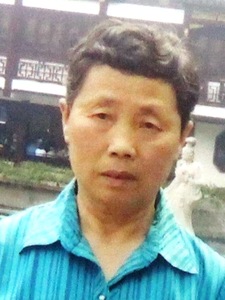 Ms. Xiong Meiying
Ms. Xiong was not allowed to testify in her own defense. The hearing ended in 10 minutes. It's unclear when the judge will issue a verdict.
Targeted for Persecution, Arrested Seven Times
Ms. Xiong credits Falun Gong for curing her frequent and unexplained fainting. She often passed out without any warning, but her symptoms disappeared not long after she took up the practice of Falun Gong in 1998.
She became a target after the persecution of Falun Gong began in 1999. Prior to her latest arrest, Ms. Xiong had been arrested seven times for her faith and once served one year of forced labor. Below is a timeline of her ordeal:
1st arrest on January 1, 2001; detained for 8 days.
2nd arrest in 2002; detained for 15 days; fined 2,000 yuan.
3rd arrest in 2004; detained for one month; fined 3,000 yuan.
4th arrest on August 5, 2005; fined 2,000 yuan.
5th arrest on October 21, 2010; given one year of forced labor.
6th arrest on August 5, 2014; fined 2,000 yuan.
7th arrest on July 30, 2015.