Doctor Sentenced to Nine Years, Wife to Four for Refusing to Renounce Falun Gong
December 06, 2017 | By a Minghui correspondent in Shandong Province, China
(Minghui.org) Dr. Shao Chengluo, 64, was sentenced to nine years in prison and his wife Ms. Gao Wenshu to four years on November 10, 2017, for refusing to renounce Falun Gong, a spiritual discipline being persecuted by the Chinese communist regime. They appealed the verdict to the Qingdao Intermediate Court.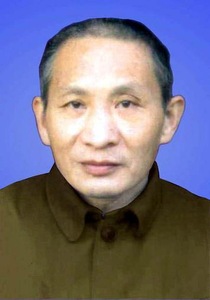 Dr. Shao
Dr. Shao, a doctor of Chinese medicine, and Ms. Gao, who live in Qingdao City, were arrested by officers from the Xiazhuang Police Station when they were distributing Falun Gong materials on May 2, 2017. Their home was ransacked that evening and over the following two days. Many personal belongings and more than 20,000 yuan in cash were confiscated.
When his niece questioned the officers about the legality of their searches and tried to stop them, she was taken to a detention center and held for ten days without due process.
Dr. Shao was taken to Shengyang District Detention Center the day after the arrest. He has been on a hunger strike to protest, and has been brutally force-fed. He is now very weak.
Ms. Gao was sent to Jimo Pudong No. 2 Detention Center on May 3. She was interrogated for the entire day on May 8.
The Chengyand District Procuratorate approved their arrests on August 31. Both of them were illegally tried in the Chengyand District Detention Center on September 13.
The family retained a lawyer after the trial. The lawyer realized that no evidence for the defense had been allowed at the trial and requested a retrial. The request was denied and the couple was convicted on November 10.
This is not the first time that Dr. Shao has been targeted for his faith. He credits Falun Gong for enabling him to recover from heart disease, cervical spondylosis, and gallbladder problems. He never shied away from talking to people about his faith. That landed him in police custody after the persecution of Falun Gong began in 1999.
He was arrested several times for his belief and held for three years in a forced labor camp and seven years in Shandong Detention Center. He was brutally tortured in both places. When he was released in 2013, he was emaciated and weighed only 99 pounds.
Persons Responsible for Persecuting Mr. Shao and His Wife
Suo Jie (索杰), presiding judge, Chengyang District Court: +86- 13863935668Sheng Ruice (盛瑞策), attorney general, Chengyand District Procuratorate: +86-532-87862000Lu Hongye (卢红叶), procurator, Chengyang District Procuratorate: +86-532-83012210Ji Shijun (纪仕军), chief, Chengyang District Xiazhuang Police Station: +86-13375551777
Related Articles
Mr. Shao Chengluo Suffers Various Tortures in Shandong Province PrisonAfter Five Years of Illegal Imprisonment, Practitioner Shao Chengluo, a Doctor of Chinese Medicine from Shandong, Is Critically IllFalun Dafa Practitioner Shao Chengluo Severely Tortured in Shandong Province Prison