Falun Dafa Practitioners Who Work in Various Truth-Clarification Groups Outside of China Send New Year Greetings to Revered Master Li Hongzhi
(Minghui.org) Falun Dafa has been practiced by people in more than 100 countries and regions. Year in and year out, Falun Dafa practitioners around the world make great efforts to spread Dafa's beauty and magnificence.
Since the Chinese Communist Party (CCP) started persecuting this ancient spiritual practice, practitioners around the world have made use of various channels and approaches to clarify the facts about Falun Dafa to Chinese people who have been misled by the CCP's propaganda and lies. They have also raised awareness of and countered the persecution of practitioners in China.
As the 2018 New Year approaches, Falun Dafa practitioners involved in various truth-clarification groups around the world, truth-clarification spots at tourist attractions in various countries, Quitting the CCP Service Centers, and media outlets send in their greetings to revered Master Li with wishes for a Happy New Year!
The well-wishers include:
A team of practitioners who have clarified the facts and countered the persecution in ChinaGlobal Telephone-Making Team-Rescue PlatformGlobal Telephone-Making Team-CTT PlatformA practitioner who graduated from Dalian University of Technology who resides outside of China and his relatives inside ChinaChinease practitioners who reside outside of China and their relatives inside ChinaGlobal Telephone-Making Team-RTC PlatformGlobal Telephone-Making Team- RTC Platform (Writing Team)Global Telephone-Making Team- RTC Platform (Checking Phone Numbers Team)Global Telephone-Making TeamYoung Practitioners of Global Telephone-Making TeamTruth-Clarification Via Internet TeamThe Epoch Times Newspaper in New YorkNTD Television and The Epoch Times Media Group in New York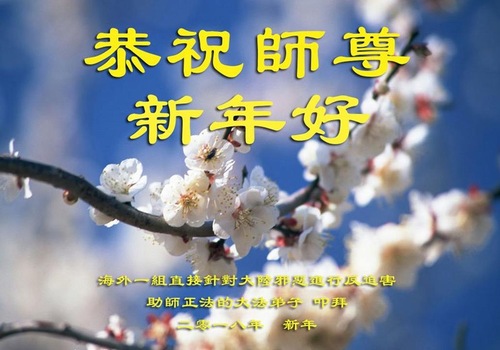 A team of practitioners who have clarified the facts and countered the persecution in China wish revered Master a happy New Year!
Greetings to Master from practitioners in the Global Telephone-Making Team-Rescue Platform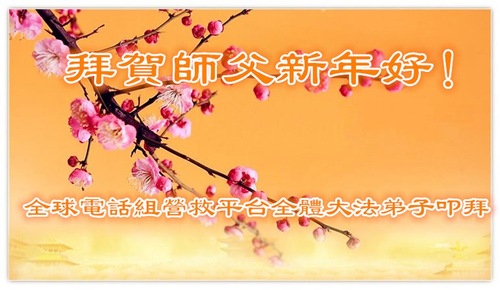 Greetings to Master from practitioners in the Global Telephone-Making Team-Rescue Platform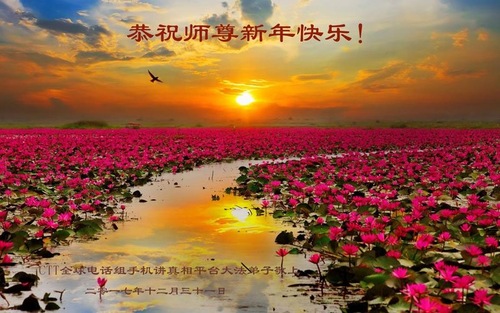 Greetings to Master from practitioners in the Global Telephone-Making Team-CTT Platform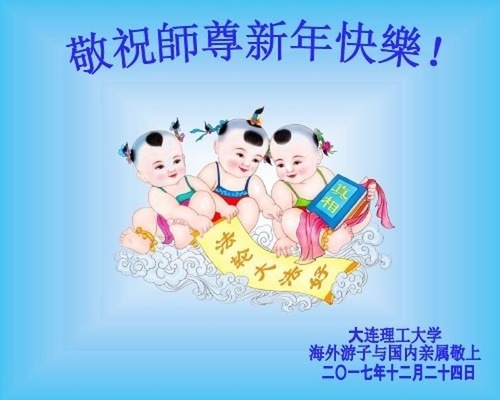 Greetings to Master from a practitioner who graduated from Dalian University of Technology and resides outside of China and his relatives inside China
Greetings to Master from Chinese practitioners who reside outside of China and their relatives inside China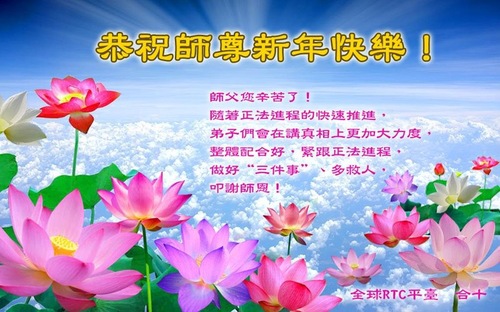 Greetings to Master from practitioners in the Global Telephone-Making Team-RTC Platform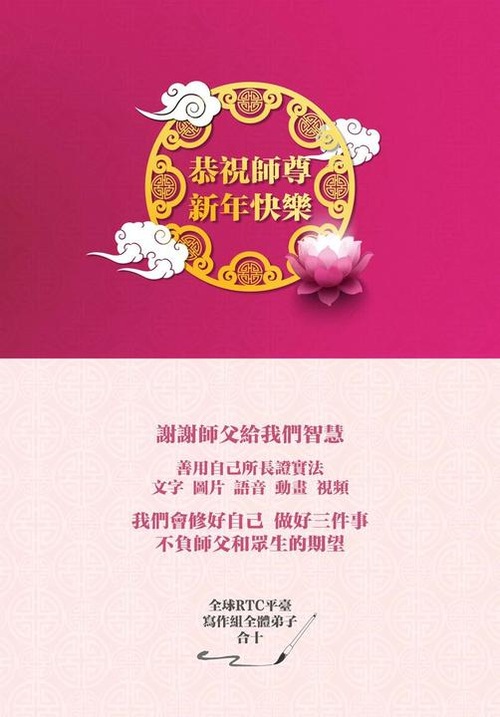 Greetings to Master from practitioners in the Global Telephone-Making Team- RTC Platform (Writing Team)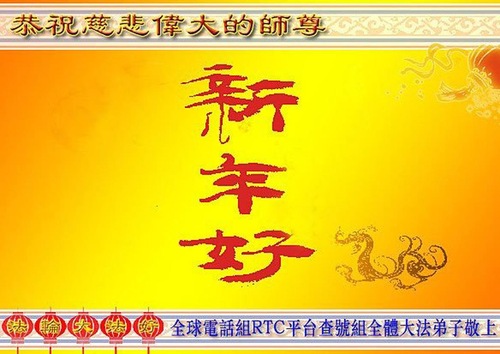 Greetings to Master from practitioners in the Global Telephone-Making Team- RTC Platform (Phone Numbers Checking Team)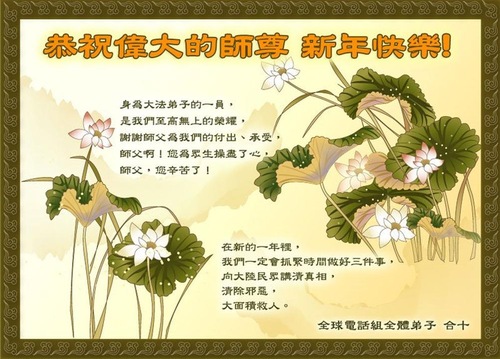 Greetings to Master from practitioners in the Global Telephone-Making Team
Greetings to Master from young practitioners in the Global Telephone-Making Team
Greetings to Master from practitioners in the Truth-Clarification Via Internet Team
Greetings to Master from practitioners in The Epoch Times Newspaper in New York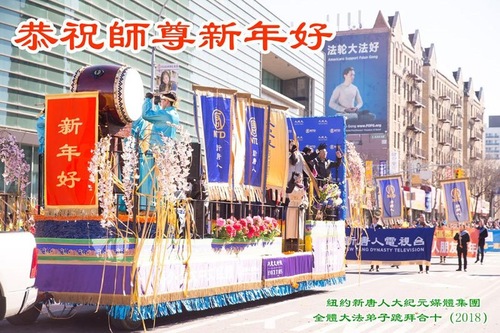 Greetings to Master from practitioners in NTD Television and The Epoch Times Media Group in New York