Woman Detained for Her Faith Remains Unconscious after Brain Surgery
October 03, 2017 | By a Minghui correspondent in Liaoning Province
(Minghui.org) Ms. Song Shouyun's family received a call at 1:30 a.m. on September 29, 2017, saying that she had been sent to a local hospital hours ago. They rushed to the hospital to find uniformed and plainclothes officers lined up in the hallway. They were told that Ms. Song had suffered a brain hemorrhage and just underwent surgery.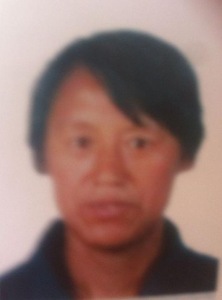 Ms. Song
The Chaoyuan County resident's loved ones wanted to take a picture of her but the police stopped them.
Ms. Song, in her 50s, was in good health before her arrest on October 24, 2016. She was targeted because she refused to renounce Falun Gong, a spiritual discipline being persecuted by the Chinese communist regime.
The doctors who treated Ms. Song warned that she may remain in a coma long-term or even die. The local Chaoyang Detention Center asked her family to file a request for medical parole.
At the time of writing, it is unclear whether the family has submitted their parole request or is evaluating their legal options. It's also unknown whether Ms. Song remains at the hospital.
Ms. Song's family members weren't around when police broke in to ransack her home. They noted that her Falun Gong books were confiscated. A lot of cash was also taken away. To date, the police still haven't returned the cash.
Ms. Song wasn't allowed to wear arm clothing all winter until late February 2017, when an inspection team came to check on the detainees' welfare. She was also beaten on a regular basis.